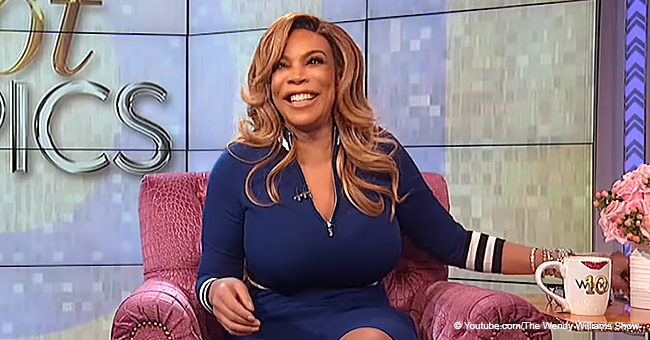 Wendy Williams Talks Divorce, Moving out of Sober House, New Life with Son

Wendy Williams spoke publicly about her divorce for the first time and she was unashamed of it. Her audience gave her tons of support as she spoke excitedly about her future with her son.
The talk show host opened up Monday's segment of Hot Topics on the "Wendy Williams Show" by speaking about none other than herself and her current situation with husband Kevin Hunter. The clip is found below.
She opened by saying:
"It's crazy 'cause now my business is your business. It's kind of funny. Turnabouts a fair game, I get it."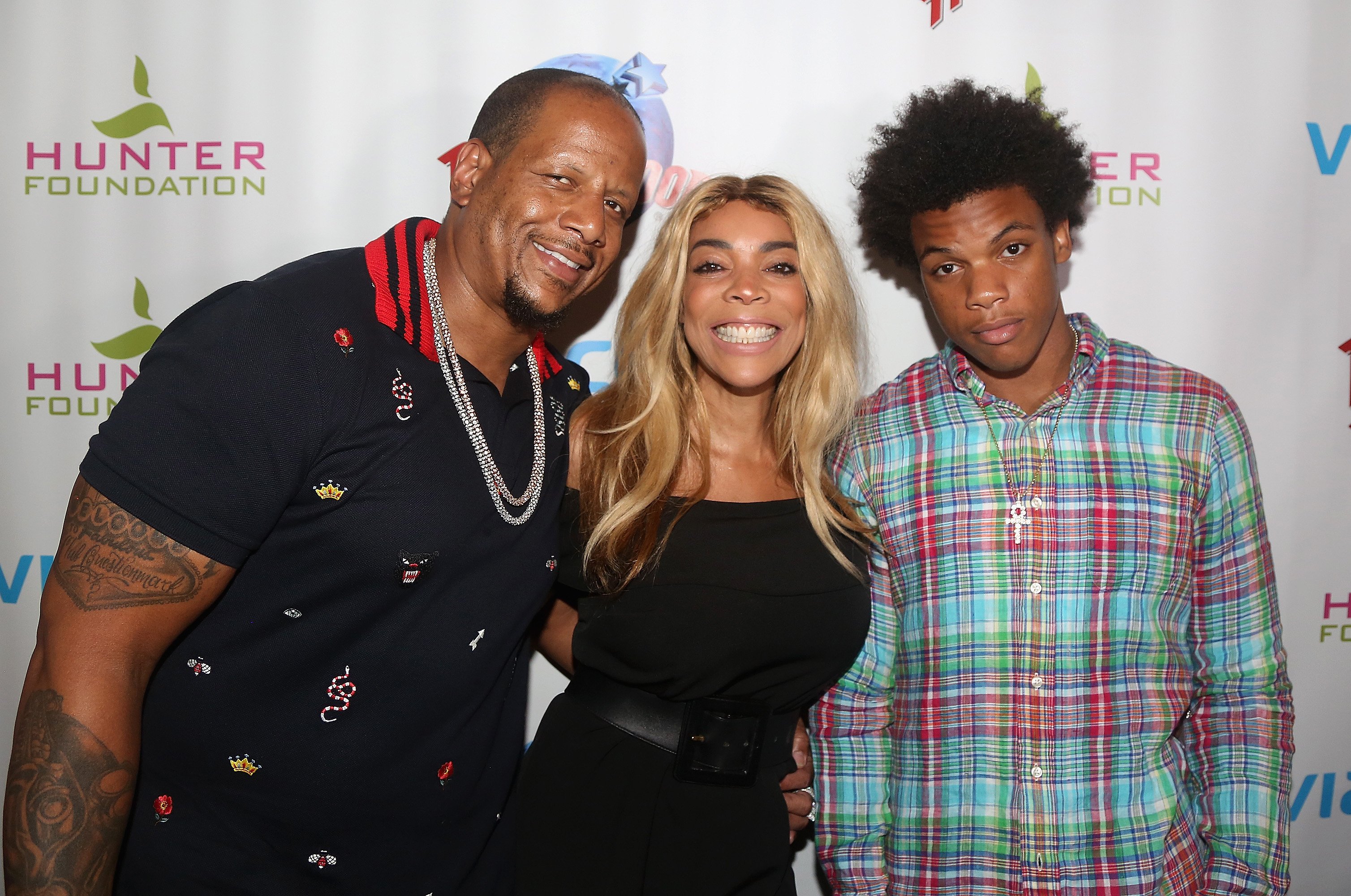 Kevin Hunter, Wendy Williams Kevin Hunter Jr. at Planet Hollywood Times Square on July 11, 2017 in New York City | Source: Getty Images
Williams laughed at the irony of the situation considering how she's always the one dishing out on others' business, oftentimes in an unflattering manner.
The TV personality shared what she did over the weekend with her audience. She mentioned her six friends at the sober-living facility she lives in and was happy to say she would be leaving the institution in just days.
The Livingston, New Jersey resident described her coming plans, saying "It'll be Wendy on her own." The host appears to feel prepared to take on the world thanks to the help she received for her drug and alcohol addiction.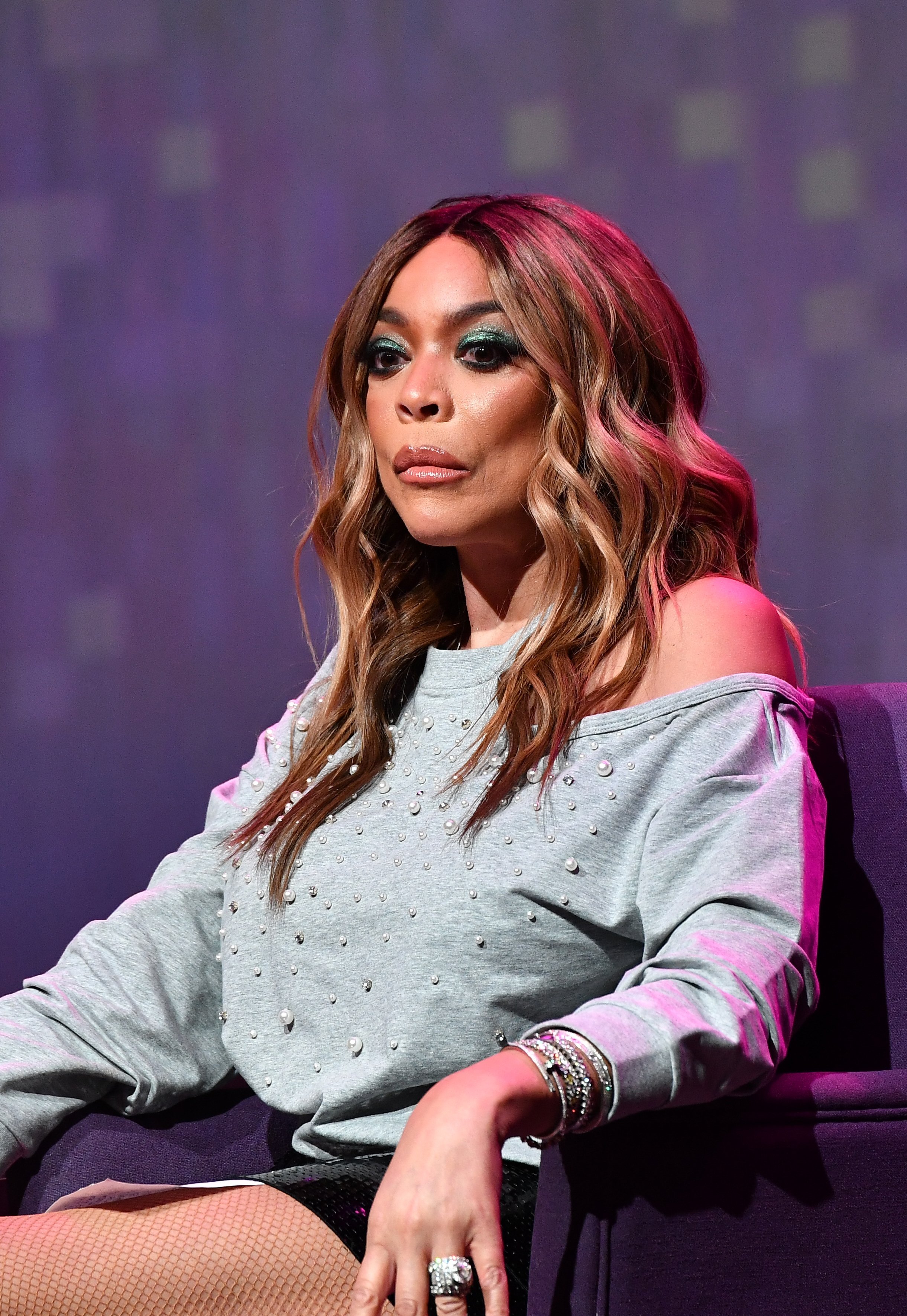 Wendy Williams, former radio personality turned talk show host | Photo: Getty Images
She explained:
"I have to tell you, you know, I've been dealing with issues with addiction, alcoholism, and I have a whole new life that I planned for myself and my son. Believe me you, when you lay in a room with no TV and four gray walls all day … this is my life in the sober house, it's one of the best things, honestly, that could have ever happened to me."
Kevin Hunter, executive producer on The Wendy Williams Show | Photo: Getty Images
Williams won't be completely alone, however, as she is hoping to be with her son Kevin Hunter Jr, who is 19. By speaking of her and her son only, Williams indirectly acknowledged that her divorce with her husband was definitely underway.
Last week Thursday, the 54-year-old had divorce papers served to her husband after 22 years of marriage. Hunter got the documents backstage of the show where he works as an executive producer.
As she opened up about her personal issues, Williams admitted to wearing "a different mask" when onstage.
She continued:
"Everybody has things in their life that they're embarrassed to share with the world, or they're frightened to share with the world, or they're not ready to share with the world and addressing my sobriety, my addiction, head on has really helped me sort out every single compartment of my life."
Williams' newfound attitude and transparency follows the news that Hunter's alleged mistress Sharina Hudson gave birth to a baby girl believed to be Hunter's.
The mother of one closed the segment with words of determination:
"I have a commitment to me and my son to come out of here better, stronger, and faster than ever."
With that, the audience applauded loudly. Later on, Willams reportedly gave a playful display of interest as she licked her lips when she saw a photo of rapper Cardi B's security guard.
She shouted:
"Back it up now. I'm on the loose!"
Since Friday, Williams has not been wearing her wedding ring as a result of the new developments in her life. Friday's show was also of interest for those following the former radio personality's story.
When she opened the show, Williams mentioned that she had a "situation" which required her to do the taping as quickly as possible. Yet it wasn't what most were expecting.
The host explained that her "ankles and [her] feet are swelling." She shushed away a cameraman who was seemingly about to show her feet. "This here is embarrassing," the host confessed.
So is speaking so openly about her addiction problem and her plans to move to somewhere new with just her son. We commend the host for being brave enough to share the news with others even though it was already out there.
Please fill in your e-mail so we can share with you our top stories!