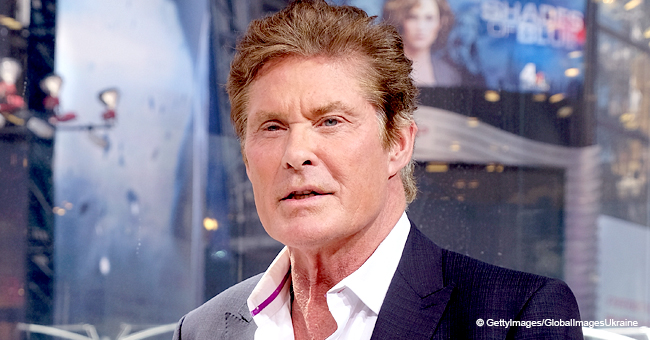 David Hasselhoff's Daughters Are All Grown up and Independently Successful
Hollywood icon, David Hasselhoff has grown female children who are not just pretty faces but have carved niches for themselves in their own ways.
The Hollywood Star actor is a proud father of two beautiful ladies who have amazing careers in their chosen fields.
Taylor Ann Hasselhoff, 28, is the first child of "The Hoff" and a successful real estate agent in Los Angeles. Fully involved in both residential and commercial real estate business, Taylor shows great business acumen as she uses her Instagram page to make advertisements displaying arrays of luxurious buildings in L.A.
Hasselhoff is, however, taking her expertise a notch higher as she announced on social media recently that she would be moving her business to the "Big screen" this year.The 28-year-old has made a name for herself, moving from being daddy's little girl to a strong independent young woman.
26-year-old Hayley Hasselhoff isn't on the sidelines as she follows in her older sister's footstep, but into a different career path. Hayley is a highly successful plus-size model who has made a name for herself in the world of fashion and modeling. With great confidence and poise, Hayley is able to stand out amongst myriads of models. She also displays multi-talents as an actress.
The younger Hasselhoff kicked off her modeling career at the age of 14 when she landed an endorsement with Wilhelmina Models; presently, she is signed with Ford Models. Hayley takes it upon herself to always induce confidence in people as she is proud of her own body.
David Hasselhoff had his daughters in 1990 and 1992 respectively a few years after his marriage to their mother, Pamela Bach. The girls grew up in awe of their dad as they often spent time with him and would even visit him on-set when they were little.
"The Hoff" made his acting debut way back in the 90s and greatly impacted the entertainment world with his admirable talent and style. Hasselhoff is best known for his roles in "Knight Rider" and the popular tv series, "The Young and the Restless."
This veteran star asides talent is blessed with great insight as he rescued the well-known series, "Bay Watch" from becoming moribund; at the time, Hasselhoff took on the roles of actor and executives producer as he worked towards the success of the series.
Amongst his many achievements, David is in the "Guinness Book of World Records" as "The World Most Watched Man in Television," and the highest height attained in a reverse bungee jump.
Please fill in your e-mail so we can share with you our top stories!