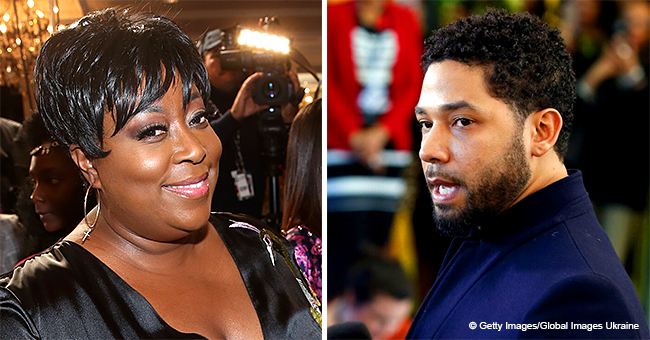 Loni Love Gives Details of Phone Call with Jussie Smollett
Over the weekend, Emmy Award-winning host, Loni Love, shared on Twitter that she had received a call from Jussie Smollett amid the controversy surrounding his legal issues. Now, Love expanded on what transpired in the one-hour-and-a-half long phone call with the actor.
Jussie Smollett recently took some time to unwind after the tumultuous rollercoaster that has been his life in the past couple of months.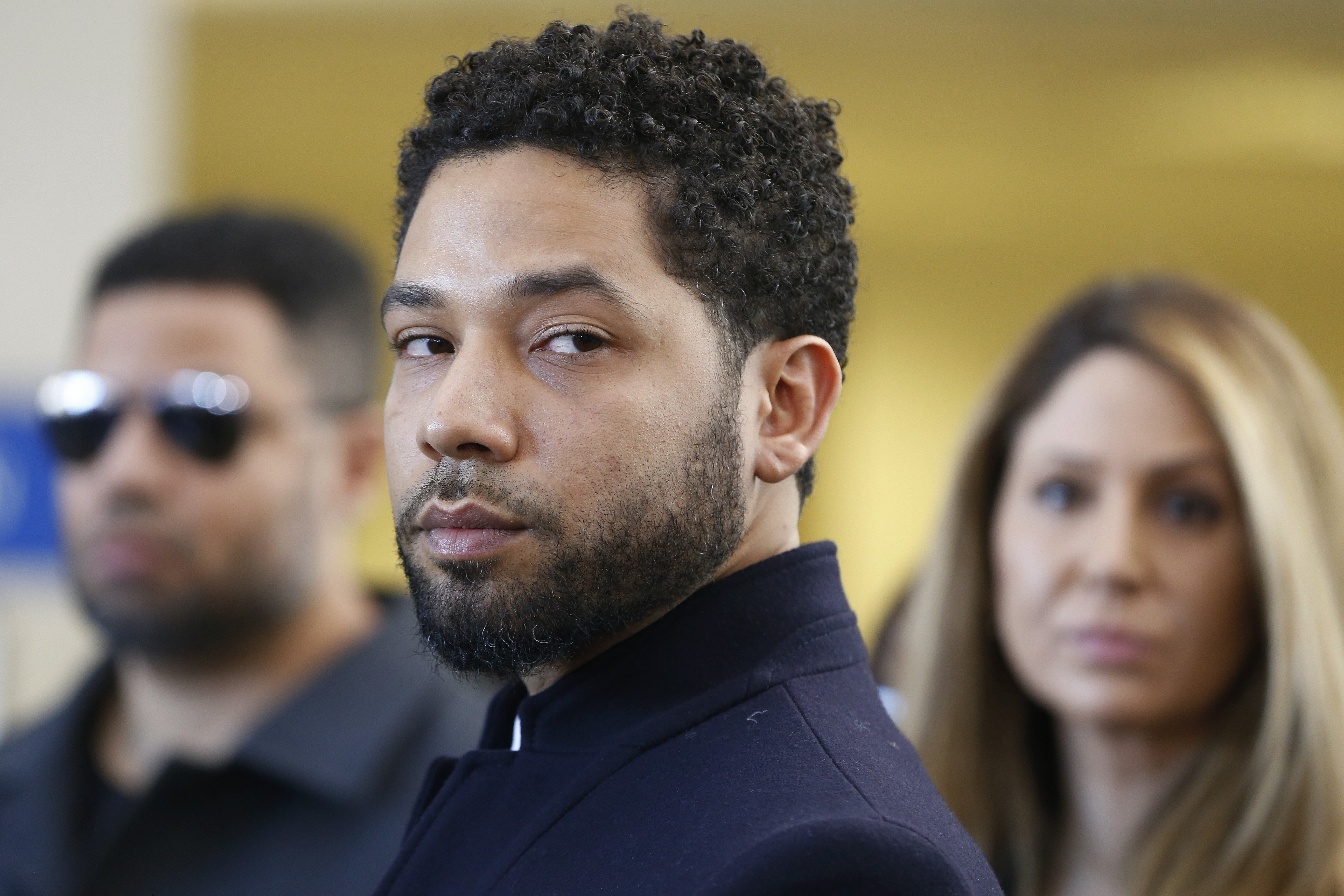 Jussie Smollett after his court appearance at Leighton Courthouse on March 26, 2019. | Photo: GettyImages
The 36-year-old traveled to Hawaii with his family and was photographed having a good time despite the impending storm still looming over his shoulders.
However, in the middle of his vacation, Smollett contacted some of the people in the entertainment industry that has shown him love and support. Loni Love included.
REACHING OUT TO SUPPORTIVE COLLEAGUES
On April 13, the comedian took to Twitter to tell fans that Smollett reached out to her and had a message for everyone: he wanted to let people know that he will be answering questions soon and that he's thankful with those who have supported him.
Loni explained on Tuesday's episode of "The Real" what went down in the hour and a half call she had with the disgraced "Empire" actor.
"First of all, I was surprised he called me," Loni started.
"He said that he was reaching out to people that showed love and support," she told her audience and co-hosts. "He said that I can ask any question I wanted. I was there not to judge him. I just wanted to listen to what he had to say."
NOT READY TO ADDRESS THE PUBLIC
Love added that Smollett is "going through it," and that he has "a lot of details" because there's so much going on for him. "He was candid, he was raw," Loni added, explaining that, although the actor wants to address his fans, he's not ready to speak publicly. Not yet.
However, Love pointed out that she's personally encouraging Jussie to speak because there's a lot of questions that only he can answer.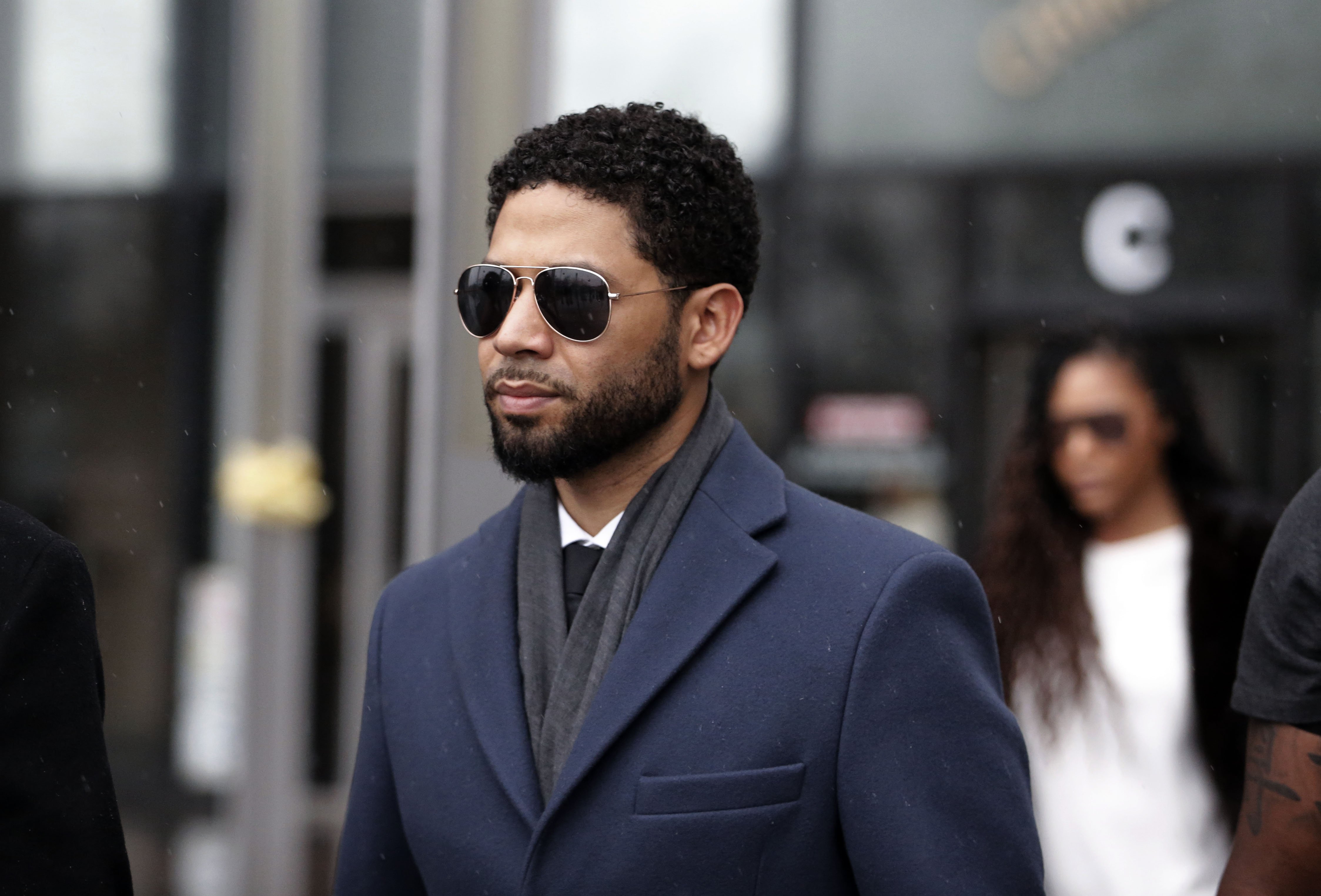 Jussie Smollett leaves Leighton Criminal Courthouse after his court appearance on March 14, 2019. | Photo: GettyImages
"He said that he wanted to find out how the public felt," she explained. "So, that's why I put out the tweet. Not putting out the tweet as a scoop and all this. This is something he asked me to do."
A SAFE PLACE
Loni admitted that right now, the support for Smollett is almost equally divided.
While some people support him and believe him, others have turned their back on him. As an example, she mentioned how at the NAACP Awards, Chris Rock made a bunch of jokes about Smollet, even though the organization asked him not to. And at the same awards, Yara Shahidi took the stage to say, "I stand with Jussie."
Love sent a message to Smollett, offering him the chance to go on "The Real" and speak his truth whenever he's ready to do it.
"He knows that this is a safe place to come and speak the truth. That's all we want, and that's we offer to you, Jussie," Loni concluded.
JUSSIE'S LEGAL BATTLE
On January, Smollett reported an alleged racist and homophobic attack perpetrated by two men outside a Chicago Subway restaurant. He said they beat him up, put a noose on his neck and yelled: "This is MAGA country!"
After weeks of investigation, Chicago Police arrested two brothers concerning the case, and they pointed out Jussie as the mastermind behind the staged attack. They said the actor paid them and had proof they knew Smollett from work.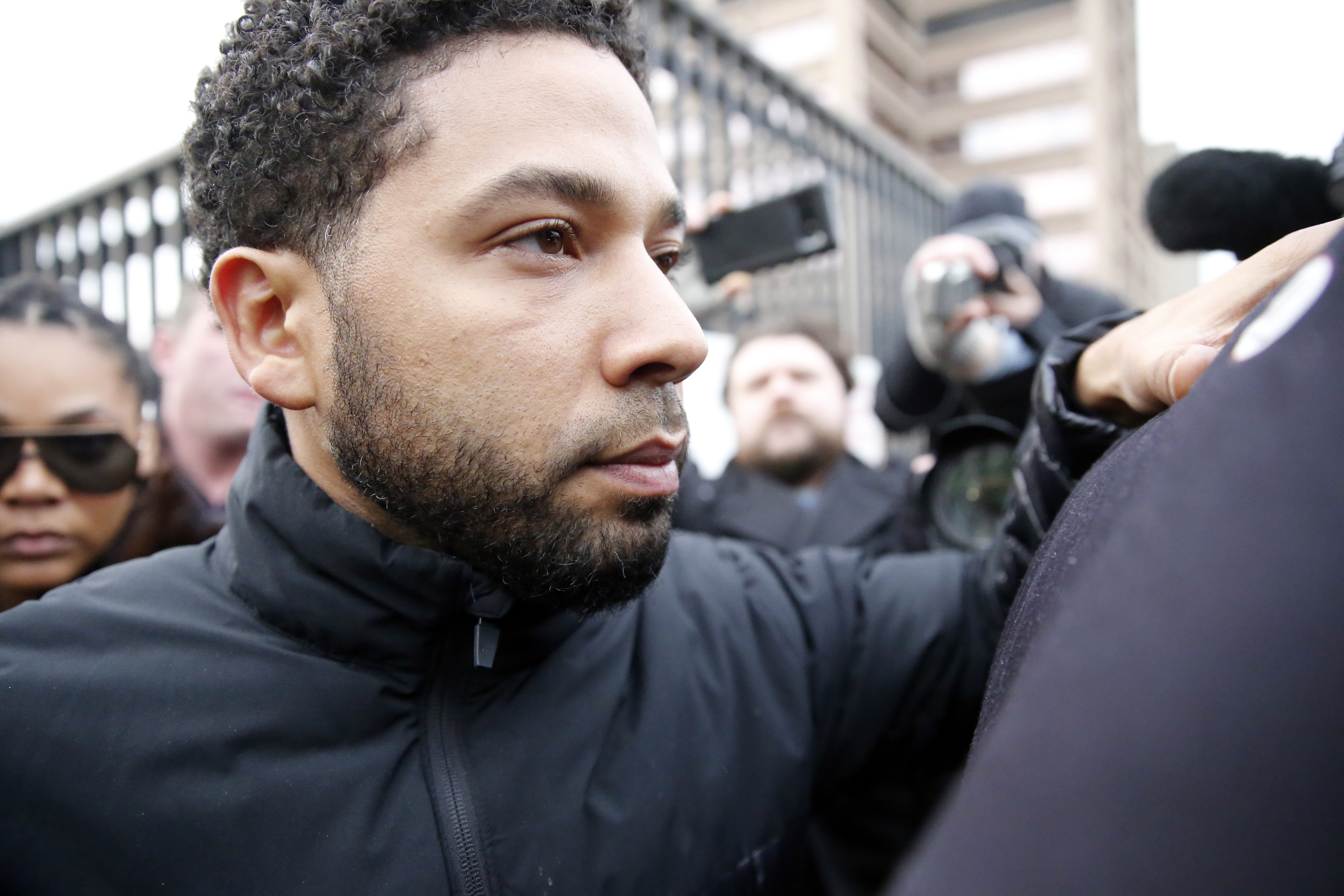 Jussie Smollett leaves Cook County jail after posting bond on February 21, 2019 in Chicago. | Photo: GettyImages
Smollett was then arrested and charged with 16 felony counts, but last month, the Cook County State Attorney's office announced, to the shock of many, that all charges against the actor have been dropped.
He, in turn, would perform community service and forfeit his $10,000 bond.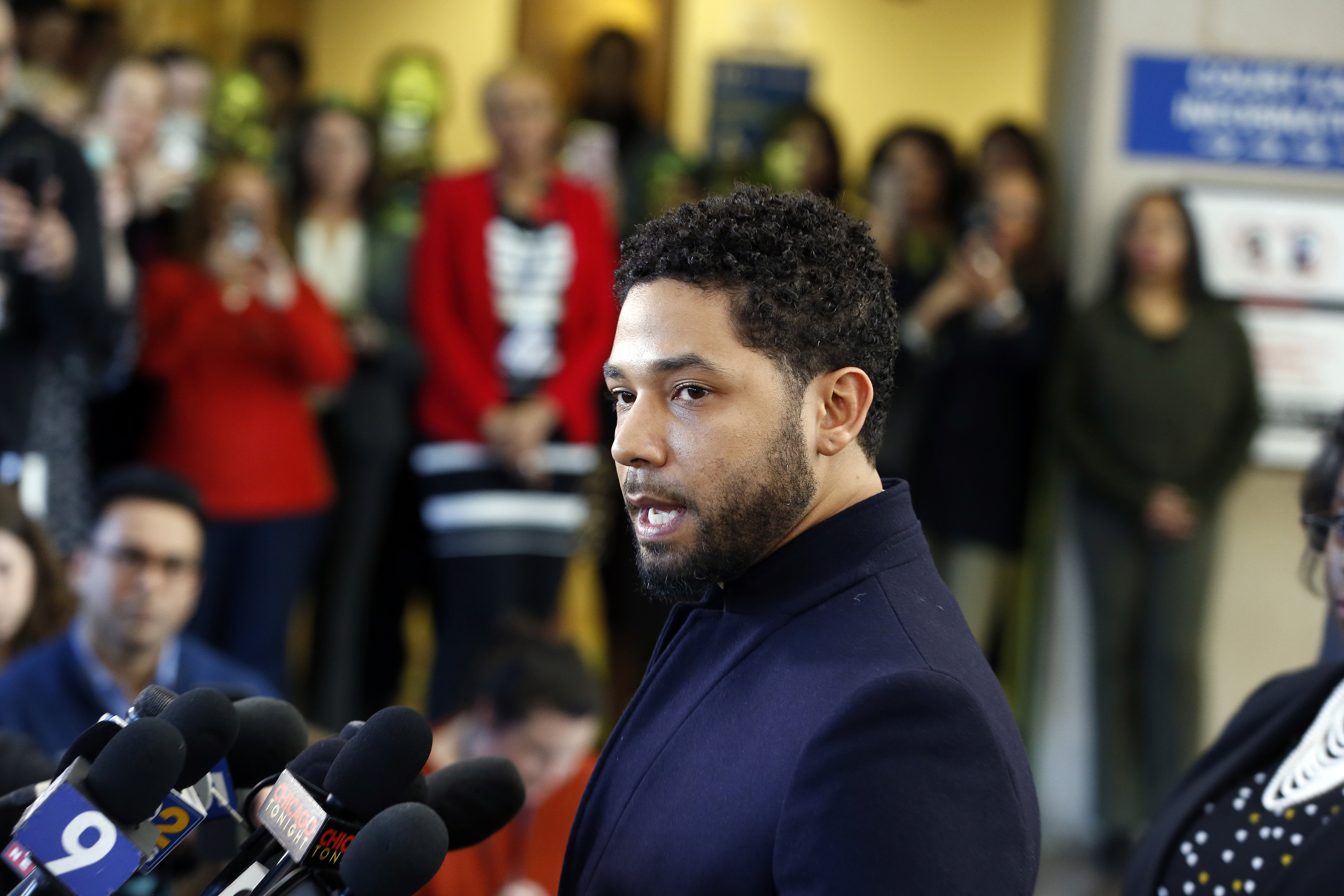 Jussie Smollett speaks to the media after his court appearance at Leighton Courthouse on March 26, 2019. | Photo: GettyImages
The decision was condemned by many people, including the Chicago Police Superintendent Eddie Johnson and city mayor Rahm Emanuel.
Now, the City of Chicago opened a civil lawsuit against Smollett, after the actor failed to reimburse a $130,106.15 bill meant to cover the cost of police overtime during the investigation.
Documents show the city wants Smollett to pay $1,000 for each "false statement" he made to police and cover attorneys' fees and other litigation costs.
Smollett has maintained his innocence from the beginning of the case.
Please fill in your e-mail so we can share with you our top stories!