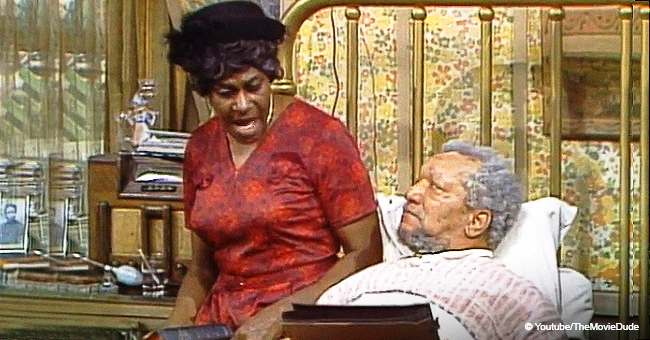 What Redd Foxx Allegedly Risked for LaWanda Page to Get 'Sanford and Son' Role
LaWanda Page would never have gotten her role on the show we came to know and love her for if it wasn't for her close friend and co-star Redd Foxx.
Most people don't know that the actress who played Aunt Esther in the 70s show "Sanford and Son" was actually friends with Foxx long before the two achieved stardom on the comedy sitcom.
They attended high school in St. Louis together way before they entered anyone's living room through TV. The two were connected by their shared love of comedy and their ability to make others laugh.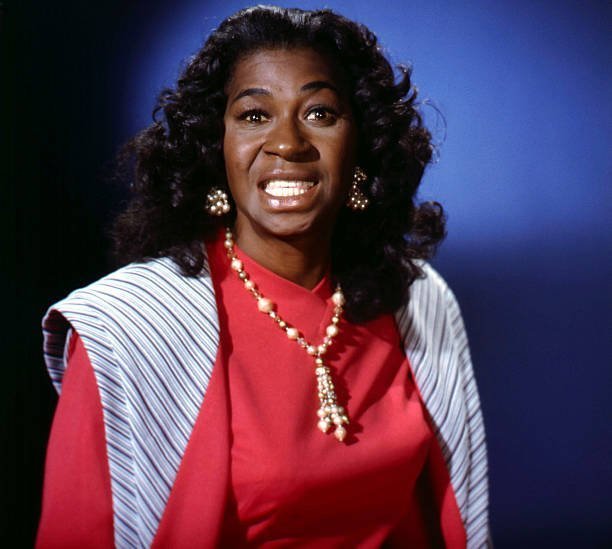 LaWanda Page, known as Aunt Esther of "Sanford & Son" | Photo: Getty Images
As time went by, there was something else that happened that strengthened the bond between the pair. Soon after Foxx was offered the role on "Sanford and Son," he paved the way for Page to join him on what would eventually become a classic series.
Page was initially preparing to return to Los Angeles to care for her sick mother at the time, but she managed to organize things and ended up auditioning for the role of Aunt Esther.
The recommendation almost didn't go through due to Page's inexperience, however. She was hired for the part, yet before any filming took place, the producers realized that Page was not aware of what goes on when taping a sitcom.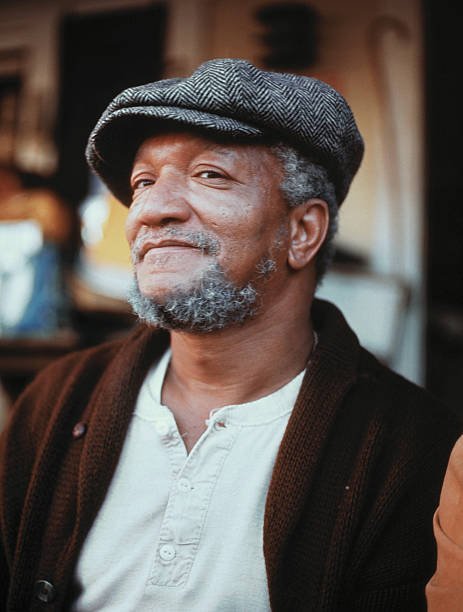 Redd Foxx, best known from "Sanford & Son" | Photo: Getty Images
They informed Foxx, who was to play Fred Sanford, of their plan to fire Page and hold another audition for the part. This didn't go down well with the actor who was looking out for his high school friend.
Foxx refused to accept the producers' decision. So much so that he threatened to pull out of the production if they went through with letting Page go.
The producers gave in, and the beloved Aunt Ester was born through Page. Her character was known for constantly bickering with Fred Sanford as well as popularizing the original catchphrase "Watch it, Sucka!"
Before Page played the iconic role, she graced the stage of many night clubs where she performed as a burlesque dancer. She was also a chorus girl who went by the title "the Bronze Goddess of Fire."
She earned the name by doing tricks like lighting cigarettes with her fingertips, swallowing fire, and putting lit torches on her body. Later on in her career, Page released comedy albums including one titled, "Watch It, Sucker!"
Sadly, in 2002, Page died at just 81 years old from diabetes complications. She passed away in Centinel Hospital of Los Angeles on a Saturday. Prior to her death, the actress struggled with the disease for years.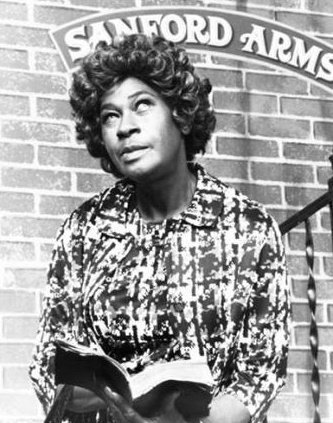 LaWanda Page as Aunt Esther on "Sanford & Son | Photo: Wikimedia Commons Images
Donald Welch, the writer, and director of a comedy gospel called "Take It to the Lord... Or Else," which Page starred in, made a tribute to the actress' death by saying that "LaWanda lived the life she loved and loved the life she lived."
He said that Page would use the expression when her friends passed away. The actress is survived by her daughter Clara Johnson, and her sister Lynn Hamilton.
Please fill in your e-mail so we can share with you our top stories!