Meet Boxing Legend Muhammad Ali's Grandson Who Is a Sports Star as Well
One of the grandchildren of professional boxer Muhammad Ali is also a rising star in the sports industry, but he doesn't look like his legendary grandfather.
His name is Biaggio Ali-Walsh. He is 21 years old and plays football. His parents are Rasheda Ali-Walsh, one of Muhammad's twin daughters, and Bob Walsh.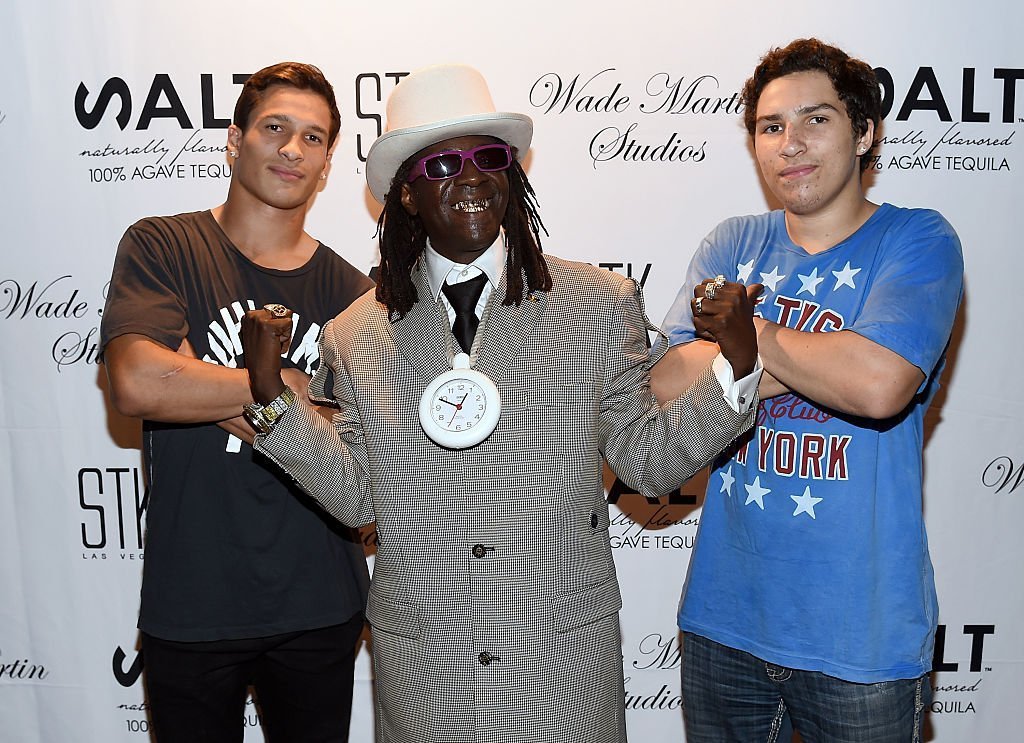 The young man has proven to be proud of his late grandfather and all he conquered in the boxing industry. So much so that he even got his family's name, "Ali," tattooed on his arm and uploaded a pic on Twitter, adding "Legacy" as the caption.
Legacy. pic.twitter.com/9GV0PFO7wJ

— Biaggio (@BiaggioAli1234) February 20, 2016
HE IS BIRACIAL
One of the aspects of Biaggio that has surprised more people is that he is Biracial. Even though the boxing legend was not racist, he always wanted to preserve his African-American race.
However, Rasheda was evidently not as strict as her father in that matter, and she ended up marrying a White man, which is why Biaggio and his younger brother, Nico, are Biracial.
HE IS ALSO A MODEL
Apart from his athletic skills, Biaggio is also a model who worked for Wilhelmina Models. He has a butterfly tattoo on his left arm and a bee on his right, another way to honor his grandfather and his famous quote, "float like a butterfly, sting like a bee."
In an interview the man had with Sports Illustrated, he admitted to spending as much time with Muhammad, whom he and his brother referred to as "Poppy," as possible.
His uncle used to train him to be a boxer.
"Every Thanksgiving and every time we got the chance, we'd drive out to Arizona or fly to Michigan and spend time with him. He loved magic tricks, so Nico would bring his magic kit, and we would show him cool tricks," added Biaggio.
HE COULD HAVE BEEN A BOXER
Apart from that, he confessed that his uncle used to train him and Nico to be boxers when they were younger. However, he "didn't feel what [Nico] felt" and found passion in football. His brother, on the other hand, kept training to become a boxer.
The 21-year-old athlete is not shy when it comes to sharing photos of his late grandfather in social media. One of them portrayed both men smiling at the camera on Muhammad's 74th birthday.
"Happy Birthday poppy. Thank you for being my biggest inspiration and being the best grandfather anyone could have. Still can't believe you're gone, I love you," wrote Biaggio in a different post.
At the moment, he is still playing football for the University of Nevada Las Vegas and is modeling for Next Management.