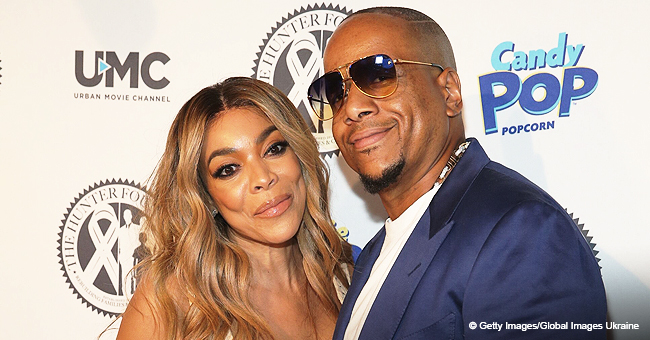 Kevin Hunter May Soon Be Fired from 'The Wendy Williams Show'
It is inevitable that the discord between Wendy Williams and her soon-to-be ex-husband, Kevin Hunter will result in his removal from " The Wendy Williams Show."
After serving Hunter the divorce papers, Wendy resumed work while Hunter remained her manager and an executive producer on the show.
According to reports, Hunter is quite ideal to continue being on the show as he is said to be an efficient crew member. "He ran the show with an iron fist, he was the guy who kept the vultures away," a source revealed. Despite this, the estranged couple can't seem to reach a consensus as they tend to quarrel loudly while on set.
The final straw emerged when Wendy got wind of some news as Hunter's alleged mistress, Sharina Hudson was photographed cruising in a Ferrari as she made her way around town; reports have it that Hunter got Hudson the car. This disturbed Williams, and she took a stand as she chose to see to Hunter's removal from her eponymous show.
"That's what tipped her over the edge, she was like, he's gotta go', a source revealed.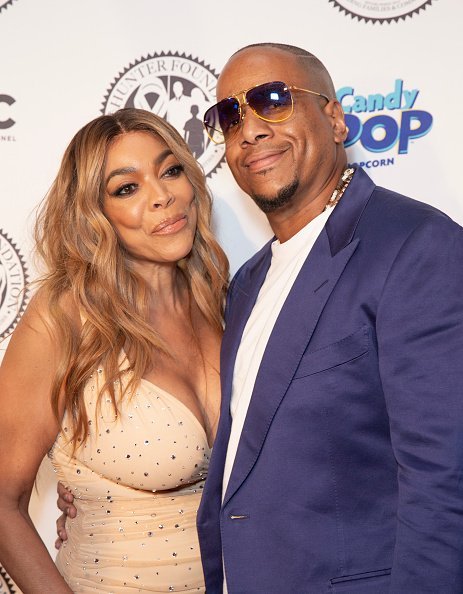 Wendy Williams and Kevin Hunter attend "Wendy Williams and The Hunter" Foundation gala at Hammerstein Ballroom | Photo: Getty Images
Hunter was not fired, but he was asked to vacate their home in New Jersey within 48 hours. Following this, Hudson's Ferrari was also
impounded
.
It's just a matter of time; he's definitely leaving the show.
This development caused Kevin Hunter some worries as the 47-year-old released a statement of apology while stating his regrets on all that has happened.
"28 years ago I met an amazing woman: Wendy Williams, at the time, I didn't realize that she would not only become my wife but would also change the face of entertainment and the world," Hunter wrote. I am not proud of my recent actions and take full accountability and apologize to my wife, my family, and her amazing fans," he continued while going on to mention that he is going through "self-reflection and working towards "righting some wrongs."
Hunter's 22-year-old marriage to Wendy Williams became jeopardized when news concerning his longtime mistress surfaced. He reportedly became a father after his mistress, Sharina Hudson gave birth in March.The news greatly affected his wife as she suffered a relapse.
However, Wendy has chosen to put on positive energy as she works towards living her best life with their 19-year-old son.
Please fill in your e-mail so we can share with you our top stories!