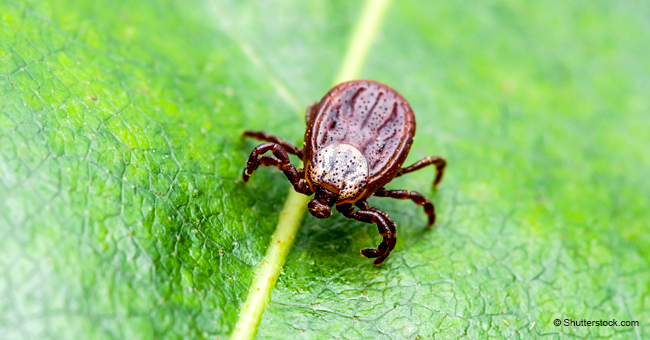 Authorities Urge Public to Take Precautions as Tick Season Begins
Tick season is starting, and authorities and health experts are advising the public to take the necessary precautions to avoid tick-borne diseases.
Tick season is here again and with it comes diseases that might land an individual in the emergency room. It is prevalent in the Midwestern part of the United States, including California., and hikers and campers are the most infected.
Health experts and authorities are advising the public to take precautions to avoid getting bitten and sick. The North Dakota Department of Health (NDDoH) released a statement to this effect, its epidemiologist, Laura Cronquist, said the highest risk of transmitted tick diseases take place between the end of spring and the beginning of fall.
The diseases caused by ticks are anaplasmosis, Rocky Mountain spotted fever, and Lyme, which is the most common. There are different types of ticks that cause these diseases — there are about ninety species, but the most common are a dog, deer, and lone star ticks.
Tick on a green leaf | Photo: Shutterstock
The one giving experts concern this year is the back legged (deer) tick. It bites mostly during the spring, summer, and fall seasons, but it is also very resilient and survives during the winter. It achieves this by hiding under fallen leaves while it waits out the cold. Note that matured ticks can bite when the temperature is above freezing.
No one knows how bad the season will be this year, but experts say it depends on the number of field mice and acorns that dropped last summer; the latter is from oak trees.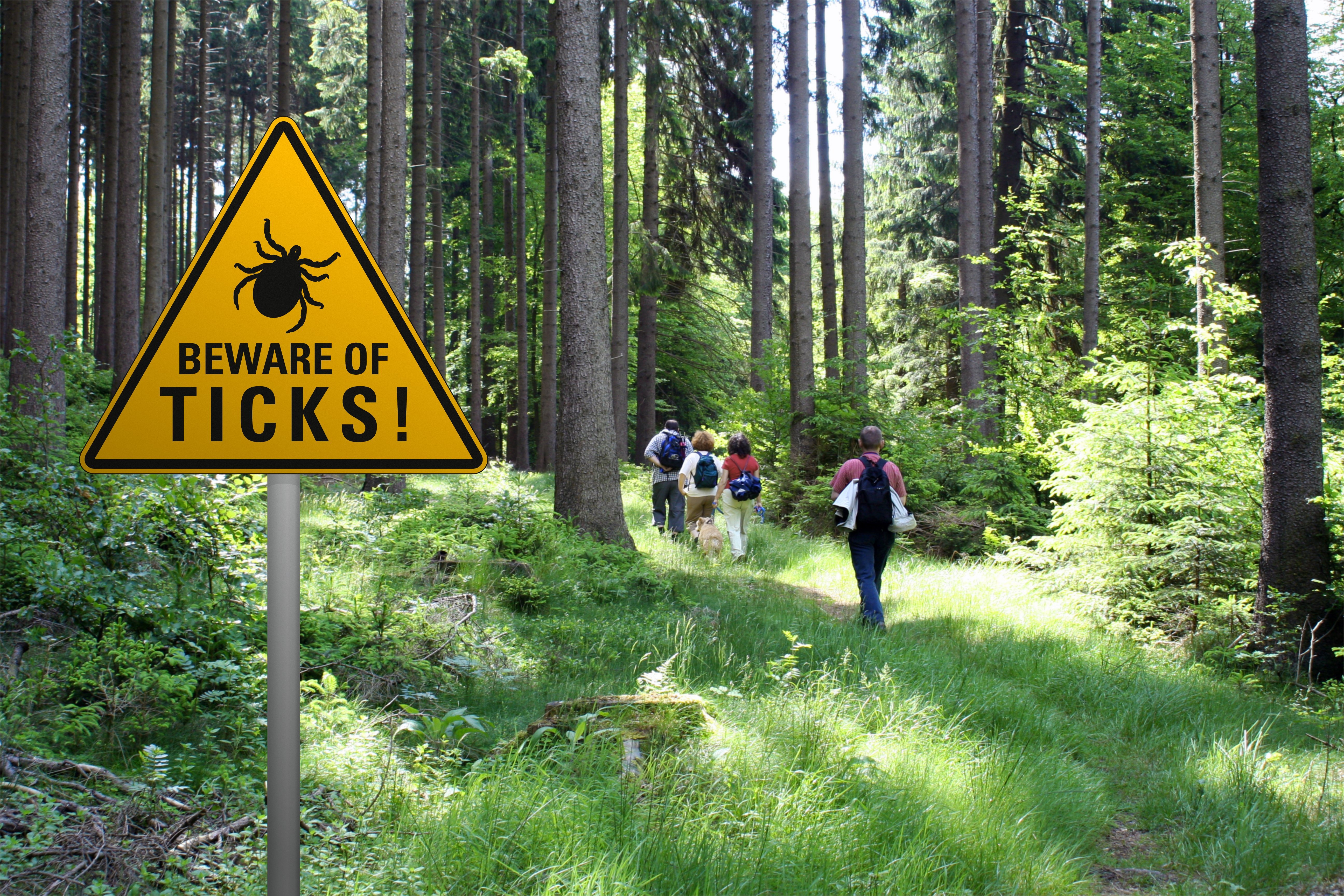 Warning sign "beware of ticks" in infested area in the green forest | Photo: Shutterstock
Richard Attfield, a disease ecologist and senior scientist at the Institute of Ecosystem Studies is hopeful things will be better this year than the last. He said that the risk of Lyme disease would be below average, but advice that people protect themselves.
Campers and hikers are expected to use repellants approved by the Environmental Protection Agency, treat their backpacks and camping gear with permethrin, wear light outfits, avoid wooded area with tall grass and leaf litters, and stay on the trail. Those with pet dogs are to use tick preventives on them.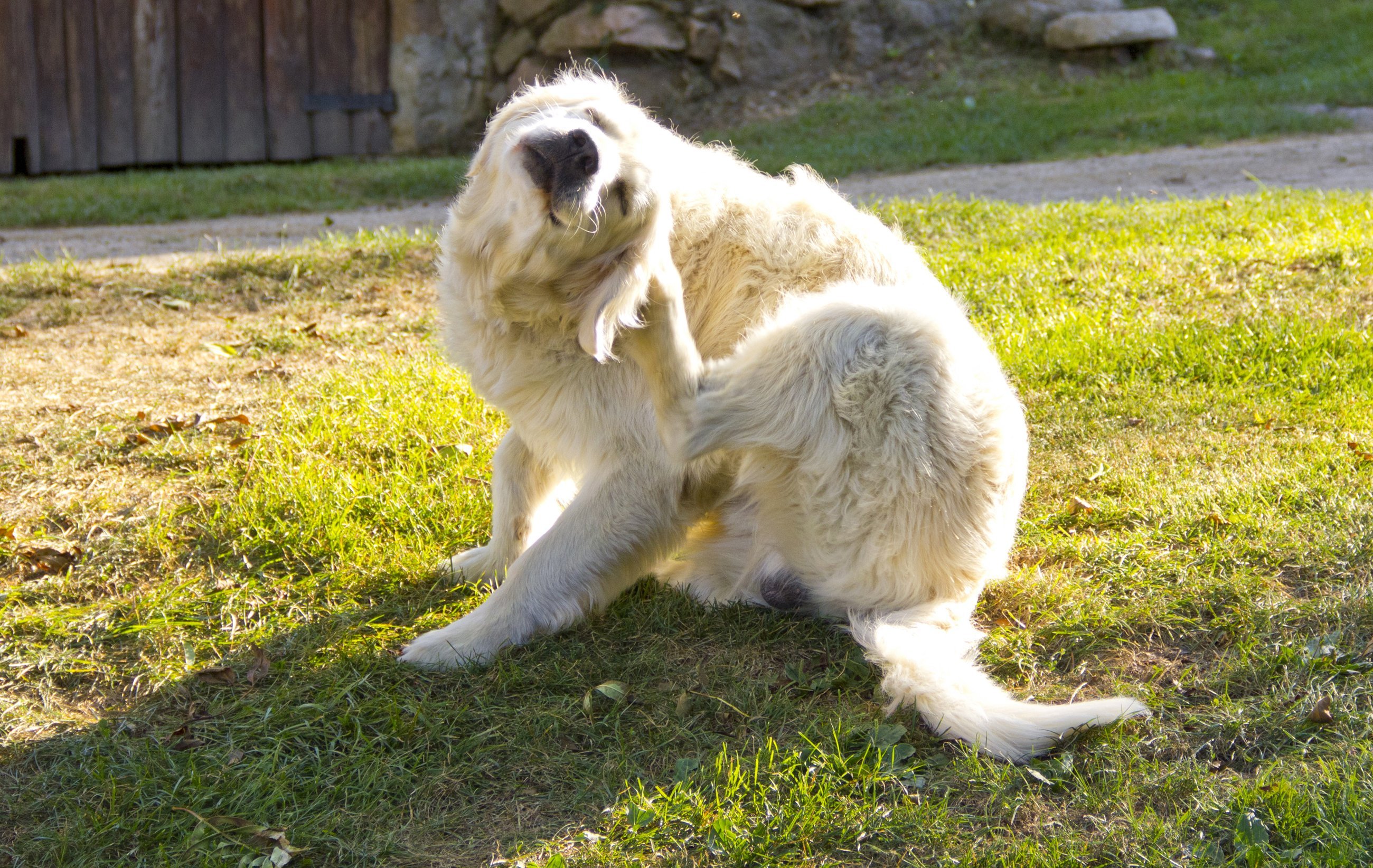 A white dog scratching | Photo: Shutterstock
Also, put clothes in a dryer with high heat and thoroughly check for ticks becoming into the house. If this does not work, symptoms of the disease include aches, fever, and rash. Note that ticks that cause Lyme disease take up to 36 hours before transmitting.
NDDoH conducted surveillance in 2018 to identify ticks in the North Dakota area. There will be a repeat this year, and members of the public who wants to volunteer can contact them.
Please fill in your e-mail so we can share with you our top stories!