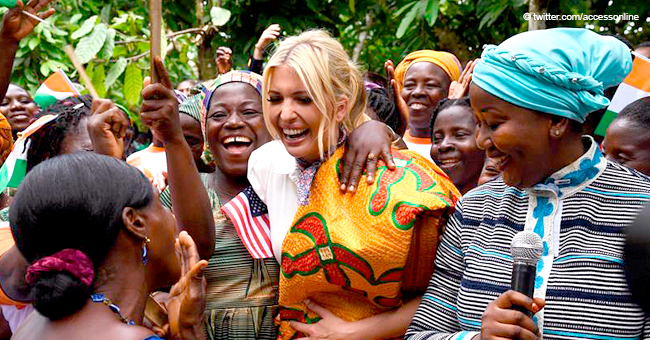 Ivanka Trump Busts out Her Dance Moves in Ethiopia
Ivanka Trump is on a four-day solo trip to Africa and got into the swing of things as she impressed with her dance moves and sense of style.
The 37-year-old touched down in Ethiopia on Sunday with a busy schedule as she focused on the promotion of the Woman's Global Development and Prosperity Initiative in developing countries.
However, the normally reserved mother of two let her hair down on occasion as she busted out some dance moves impressing the locals in Ethiopia and Ivory Coast.
On Monday morning, Ivanka met with religious leaders at the Holy Trinity Cathedral and laid a wreath in memory of those who got killed when the Ethiopian Airlines plane crashed last month.
A meeting with the country's president, Sahle-Work Zewde followed and Ivanka took to Instagram and shared her thoughts.
"Honored to meet with the @sahleworksewde today, the only serving female President in Africa!' I thoroughly enjoyed exchanging ideas & learning from her experiences. Her perspective will inform our work to advance women's economic empowerment on the continent & beyond," she said.
But it wasn't all work as Ivanka got pictured breaking out some dance move with the locals much to the delight of everyone involved.
As part of her trip, Ivanka also attended the African Women's Economic Empowerment Dialogue held at the United Nations Economic Commission to promote her initiative. Ivanka arrived in the small town of Abidjan in the Ivory Coast on Tuesday afternoon for the rest of her trip.
Ivanka firstly paid a visit to the Presidential Palace where she met with Vice President Daniel Kablan Duncan who gave her a tour.
On Wednesday the 37-year-old got her groove on again as she toured a coffee collective and displayed a more playful side to her personality.
Her sense of style didn't go by unnoticed as the first daughter stunned in an Alex Perry, $1,511 crêpe satin dress for a state dinner. The formal event got hosted by Alassane Ouattara, Ivory Coast's president along with his wife Dominique on Wednesday evening.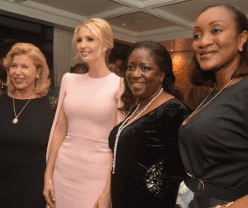 Ivanka Trump attend a formal state dinner in Ivory Coast. | Source: Instagram Stories/ ivankatrump
Mere hours earlier, she looked chic in a $2,545 silver and white brocade skirt suit from the Brock Collection while she sat down for an interview the associated press and attended the first Women Entrepreneurs Finance Initiative.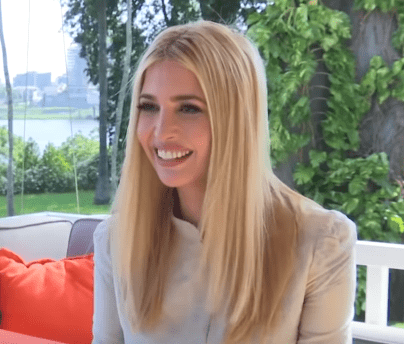 Ivanka Trump during an interview on April 17, 2019. | Source: YouTube/TIME
For the sake of practicality and on account of the humid weather, Ivanka stepped out in a $595 white shirt dress which clearly allowed her the freedom of movement to shake her body to heart's content.
While on the topic of Ivanka, Chrissy Teigen who had previously shown support for the first daughter, recently appeared alongside husband John Legend for a discussion.
While speaking with the political commentator and "Elle" contributor, Melissa Harris-Perry, Chrissy had some surprising things to say about Ivanka and her political stance.
Please fill in your e-mail so we can share with you our top stories!