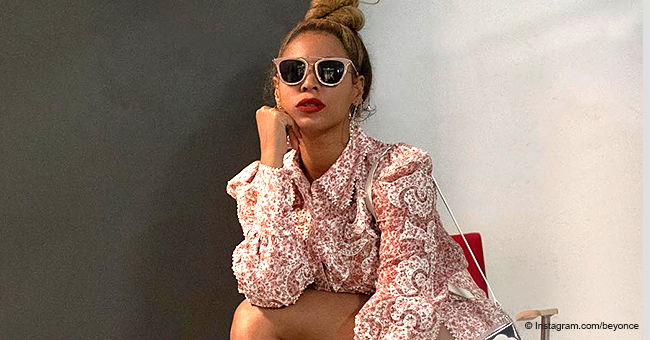 Beyoncé Opens up about Very Difficult Pregnancy with Twins, Details the Health Issues They Faced

Through her new Netflix documentary film entitled "Homecoming," Beyonce opened up about her unexpected and difficult pregnancy with her twins, Sir and Rumi, where she was diagnosed with an illness that harmed her body.
The 37-year-old singer opened up her mind and heart to her newest project, and this meant speaking about some of the most difficult things she's ever had to experience. One of these experiences was her pregnancy to Sir and Rumi, which she described as "an extremely difficult pregnancy."
During the nine months in which she carrried the twins, she was diagnosed with preeclampsia, a condition that causes high blood pressure and can lead to severe complications during pregnancy.
However, being the girl boss that she is, she gracefully powered through the pain and delivered two beautiful and healthy children into the world.
Blue Ivy, Daughter #1
While Sir and Rumi had their spotlight on the show through their mom, her eldest daughter, Blue Ivy, chose to make a name for herself in the singing world and performed for her mom's viewers. In the documentary, the little girl tried to emulate her mom's iconic 2018 Coachella performance, where she performed a beautiful rendition of the classic song "Lift Rvery Voice and Sing."
Singing definitely runs in the Knowles-Carter blood, as Blue Ivy enjoys it as a hobby, saying it feels good. In fact, when her mom applauded her for her beautiful performance, Blue Ivy replied: "I want to do it again... It feels good!"
Of course, the doting mom was pleased to hear that her daughter wants to be a singer just like her.
Beyonce might have had a difficult time delivering her twins to the world, but her pregnancies have definitely been one of the greatest blessings in her life, as it gave her and her husband Jay-Z their precious children.
Please fill in your e-mail so we can share with you our top stories!