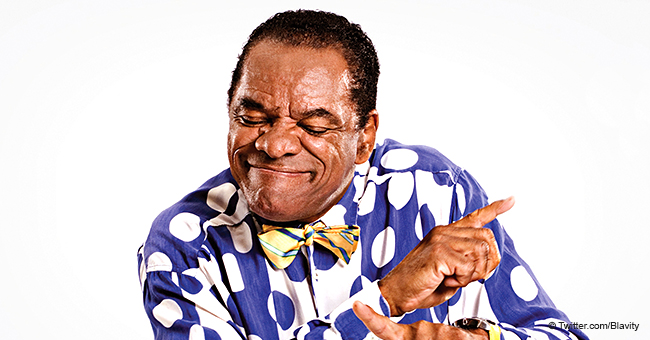 Remember Pops in 'The Wayans Bros.'? He Has a Handsome Adult Son Who Is Successful in His Own Right

For five years, John Witherspoon nailed his portrayal of "Pops John," a comical father with two sons on "The Wayans Bros." In real life, the comedian/actor also has two sons, one of whom is making a name for himself in the entertainment industry.
"The Wayans Bros" aired from 1995 to 1999 but Witherspoon had been doing stand-up comedy and appearing in TV shows as far back as the '70s. Today, he is undoubtedly one of the icons of the genre.
Interestingly, the Detroit native once revealed that his entrance into the world of comedy was not intentional. He told The Virginian-Pilot in 2012:
"I was in a theater group, and they did comedy once a year, so my instructor told me, 'Think of something that's funny, because I want you to be in this show.' I'd never really done comedy before, but I did so well that I thought, 'Well, hey, maybe I could make some money doing stand-up.'"
Besides "The Wayans Bros," Witherspoon is also famous for his roles in the "Friday" film franchise, "Boomerang," "Little Nicky," amongst others.
He shared a throwback picture from his wedding day in celebration of their first anniversary.
At 77, Witherspoon is still active in the comedy/acting circuit, and when he was asked why he was yet to retire during an interview with VladTV last year, he was unequivocal. Apart from the fact that it keeps him on the move, Witherspoon admits that it's the "cash" that keeps him working.
Besides a career that has seen him celebrated on many occasions, Witherspoon is also blessed with a loving family. The "Boondocks" actor married his wife, Angela, in 1988 and together they have two sons, John David "J.D" Witherspoon and Alexander Witherspoon.
At 30, J.D. is a grown man who seems to have inherited his famous father's funny side as can be deduced from several of his social media posts.
For his father's birthday this year, J.D. put together a video montage of priceless family moments including ones where he and the older Witherspoon are goofing around. Clearly, age has not reduced Witherspoon's ability to make others laugh.
Not only is J.D. a popular YouTube creator, but he is also currently the host of the Facebook Watch trivia series, "Confetti."
Like his dad, J.D. appears to be a family man as well. In a Facebook post from July of 2013, he shared a throwback picture from his wedding day in celebration of their first anniversary.
"I'm so glad I get to share the rest of my life with you & grow along by your side," he wrote. "I'm proud of all our accomplishments & everything the future holds for us."
Please fill in your e-mail so we can share with you our top stories!