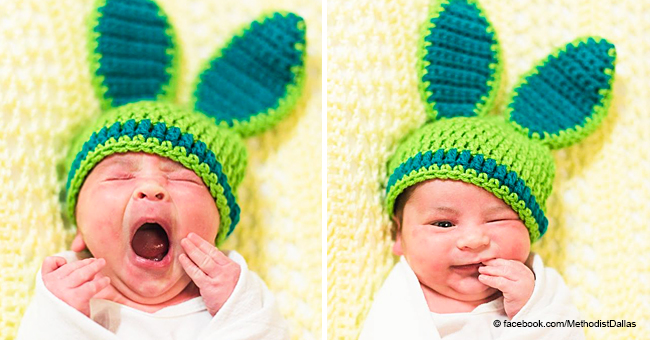 NICU Nurses and Volunteers Crochet Adorable Caps for Preemies on Easter Eve
NICU nurses at the Methodist Dallas Medical Center came up with a creative idea for the Easter season for their Preemies. The nurses made adorable crocheted caps for the preemies and posted one picture daily of each one of the cute babies on their social media page.
The nurses at the NICU Department of the Dallas Medical Center in Texas do have skills in planning and designing as they showed with their project for Preemies.
The nurses brought heads together to create special crocheted caps for the preemies in the NICU ward and in that way helped the little infants, and their families celebrate Easter in a special way.
The crocheted caps are shaped like bunnies, thus making the infants look like little Easter Bunnies. The nurses went further in posting pictures of each of the infants on a daily basis with a caption introducing themselves. The posts will run till Easter Sunday.
The gesture from the nurses is well received by viewers of the post, and they duly thanked them for having a thought for the preemies. The images can be seen on the Instagram and Facebook pages of the Methodist Dallas Medical Center.
It is causing a social media buzz as many people have praised the idea and also called on other health institutions to come up with similar projects.
This is not the first time the nurses of the NICU department would be creating such special crocheted caps for the infants. During Christmas, they also designed soft and adorable Santa hats for infants stuck in NICU and that gesture was also received with much love and positivity after they posted it on social media.
The nurses formed a group/project tagged "Hooked on Preemies", and their aim is to make families of infants at the NICU have a special holiday in spite of the stress they go through.
The nurses' idea is one unique way to celebrate Easter. So how are you planning this special season? Well, if you are in a shortage of ideas, here are some unique ways to enjoy the season, but this time in an old school, classic, nostalgic manner, that your grandparents will surely know about.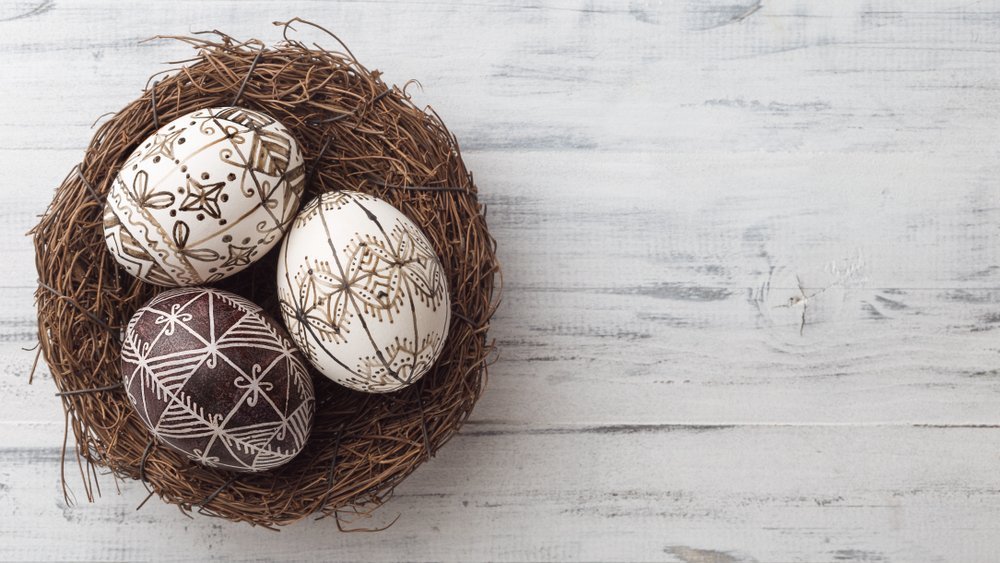 Easter eggs in the nest on white wooden background | Photo: Shutterstock
For one, you could dye your Easter eggs, or decide to send Easter lilies to your friends and loved ones. If you are the adventurous type, you could also go on a hunt for Easter eggs.
If you like these old school Easter celebration tips, you can learn more here, or ask your grandparents to give you some tips.
Please fill in your e-mail so we can share with you our top stories!