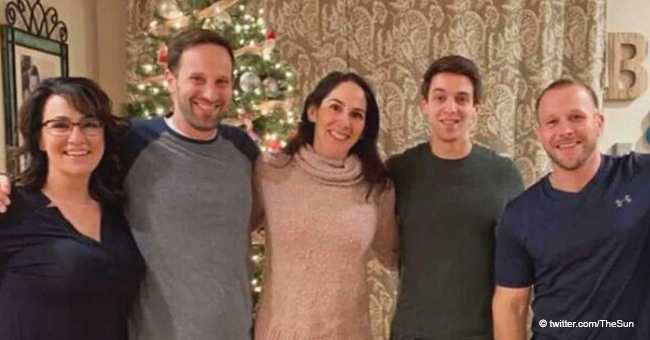 San Francisco Woman Who Thought She Was an Only Child Found out She Has 29 Siblings
Shauna Harrison got the shock of her life after discovering that she has 29 siblings.
The fitness professional knew about her siblings through the ancestry site "23andMe," as reported by ABC.
Next day I get an email from one of the siblings. 'Looks like we are related. Not sure if that's a surprise to you.'"
Harrison, who lives in San Francisco, set out to learn about her DNA so she would know her health history.
"I had been asking questions about my health and blood type," said Harrison, who has a Ph.D. in public health. "Because of my background in public health, I wanted to find out if I am more susceptible to certain things. I lead a pretty healthy lifestyle as it is, but I just want to know."
She later found out, through the ancestry site, that her biological father (a donor), lived in the Bay Area. He was Jewish and of Russian descent.
MORE AND MORE SIBLINGS CAME FORWARD
In 2017, she went back to the site after learning about new developments in the DNA science. She didn't expect what she would discover.
"Boom! Next day I get an email from one of the siblings. 'Looks like we are related. Not sure if that's a surprise to you,'" said Harrison. Then more and more came forward and connected with her.
"Just about a month ago, there were three (new siblings) within two weeks," she said. The last count has been 30 children, with ages ranging from 24 to 41. Harrison is the eldest.
"Two of us are born two-and-a-half weeks apart. And the other two are born two days apart. So, things like that are a little weird to me. Are we from the same sample? Are we almost twins? I don't know! How does that work?"
TWO SETS OF TWINS GETTING SWITCHED
This story calls to mind the incredible tale of two pairs of identical twins separated at birth. Four young men – William, Wilber, Jorge, and Carlos – found out each other's real twin brother after more than 20 years.
William and Wilbert Velasco grew up thinking they are fraternal twins. William was working in a butcher's shop in Bogota, Colombia. One day in 2014, his cousin's girlfriend, Janeth Paez, walked into the store with her friend, Laura. When Laura spotted William chopping meat, she mistook him for her co-worker, Jorge Enrique Castro, who was a highly-skilled engineer.
This began the story of reunion for the real twin brothers. Laura told Jorge about the meat shop encounter the next day. He told her that he does have a twin, but that they had no physical resemblance.
When Janeth saw Jorge for the first time a month later, she understood Laura's confusion at the meat shop. Janeth later showed Jorge's photos to William, who saw their similarities but dismissed it as a coincidence.
One day, Laura also showed a photo of William to Jorge, who also thought they had a striking resemblance. Intrigued, Jorge decided to check William's Facebook, and that's when he saw William's twin brother, Wilber, who looked exactly like his own twin brother, Carlos.
when all four finally met, they couldn't help but talk about their similar characteristics. DNA tests would later confirm that the four were two sets of identical twins who got switched.
Please fill in your e-mail so we can share with you our top stories!