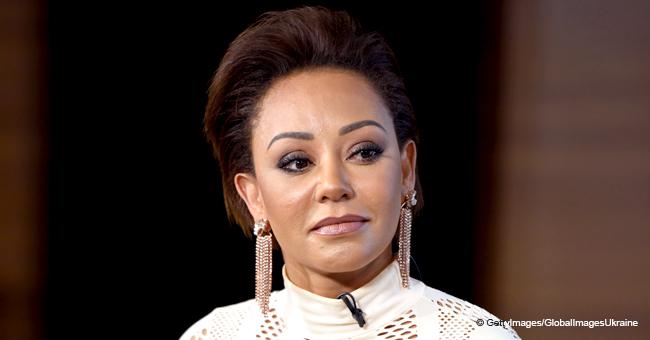 Mel B Shows Flaunts Rock-Hard Abs in Racy Leopard-Print Swimwear
Mel B showed off her sizzling bikini body in a racy leopard print bikini and she looks absolutely stunning! The Spice Girls singer looked ageless in a photo which she shared on social media.
Mel B, whose real name is Melanie Brown, rocked the racy attire in gold sunglasses, strappy heels, and body chain.
"Today's look Leopard print everything #nofliter #getready #whynot," she wrote.
The mother-of-three worked hard to sculpt her body by pre-planning her meals and working out at the gym.
"You've also got to be doing it for you, otherwise you'll never feel motivated to get out of bed!" she told a source.
Mel B shared how she likes to experiment with different kinds of exercises to avoid her body from getting used to one type of exercise.
"Do what you enjoy. There's no point forcing yourself to do some workout you hate. If you're going to commit to looking after your body, love what you're doing so it becomes easy for you."
However, hitting the gym and maintaining a healthy diet are not the only reasons why her body is in shape. The "America's Got Talent" judge is busy with her intense concert rehearsals.
With Spice Girl's reunion tour coming up in June, Mel B is busy with rehearsals, which she does by FaceTiming with other bandmates Melanie Chisholm, Emma Bunton, and Geri Horner. Victoria Beckham, a former member of the group, will not be joining them.
"Mel B in LA as she still has commitments and her children. She's rehearsing there, which is really funny. She learns the same steps as us. We're FaceTiming. We're doing the same rehearsals but she's there," Bunton revealed to a source.
Mel B previously claimed she'd had a lesbian fling with Geri at the height of their fame. She told a source that all her bandmates including herself shared a bed and that she had sex with Geri.
However, Geni denied the claims, saying they are disappointing and false.
"It has been very disappointing to read about all these rumors again, especially on Mother's Day of all days," Geni's rep commented on the issue. "She would like you to know that what has been reported recently is simply not true and has been very hurtful to her family."
The star is ready to celebrate her 44th birthday in the upcoming month. She looks enviably young despite her age.
Please fill in your e-mail so we can share with you our top stories!