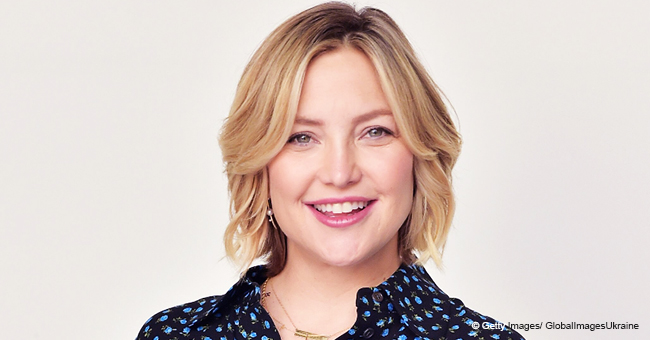 Kate Hudson Celebrates 40th Birthday with Mom Goldie Hawn and Plenty of Other Star Guests

Easter weekend came with merriment and celebration as Kate Hudson celebrated her milestone birthday on Friday with family and her star-studded friends.
The mother of three's day started early when Gwyneth Paltrow took her to a yoga class in Brentwood before they headed to an Alfred Coffee branch.
Little did Kate know at the time that Fujikawa, Kate's mum Goldie Hawn along with her partner Kurt Russell, Kate's brother Oliver Hudson, the stylist Jamie Mizrahi, Erin and her sister Sara Foster, and Jennifer Meyer, patiently waited for the unsuspecting Kate to arrive for a surprise celebration.
On Friday night, Kate threw a bash at her home attended by A-list celebs like Reese Witherspoon, Orlando Bloom, Johnny Knoxville, Leonardo DiCaprio, and of course, her mum with Kurt Russell, and Erin and her sister Sara Foster, according to a source that spoke with E! News.
According to the source, Kate felt unsure of how to celebrate the milestone birthday, and her friends threw a "spontaneous last minute party" that ended up being a "super casual fun night."
The night featured a make-your-own-pizza party from Jon & Vinny's with a pizza oven that got set up in the front yard of Kate's house. "Kate took a turn throwing pizza dough in the air and had a great time trying it," the source added. "Everyone gathered around the pizza oven and had fun putting toppings on their pizzas and learning how to throw the dough."
Festive balloons featured everywhere, and there was even a tequila bar set up along with a big pink birthday cake that featured plastic princess crowns, and according to the source, there was also a vegan ice cream cart by Craig's.
In collaboration with the 420 Chef, Jeff, guests also honored 4/20 by sampling some sweet cannabis-infused confectionary made with Kiva chocolate.
After the party ended, Kate posted an update with a video that she captioned, "Full moon rising, Good Friday, Passover, my birthday...do you know what that means? Neither do I but it sounds groovy #KivaConfections."
The following day, the actress posted some pictures of the big day. The first image featured a jolly looking crowd as they all smiled at the camera.
In another snap, festive balloons covered the ceiling and the rest of the room in colors that complimented the rest of the decor. "Was a sweet night," Kate captioned the image.
The night before, Kate posted another sweet image as well and for the first time, the birthday girl and her three children, fifteen-year-old Ryder, seven-year-old Bingham and Kate's 6-month-old daughter Rani Rose appeared in a picture together. "My wishes came true," she wrote as a caption. "Thank you for all the love today #ThisIs40."
Other celebrities were quick to congratulate Kate on her birthday. "Happy Bday beauty," Jessica Alba wrote before Ellie Goulding chimed in, "Happy Birthday gorgeous ❤️."
Naomi Watts didn't pass up on the opportunity to send her a message either, "Happy birthday sweet girl. What a lovely photograph of you with all your loves xxx."
It's been six months since Rani Rose's birth, and Kate had been working hard at getting back into shape. Shortly before her birthday celebrations, Kate updated fans on her progress as she had almost achieved her "goal weight."
Let's hope all the delicious birthday treats doesn't interfere with her progress, and if it has, they were probably tasty enough to be worth it! Happy Birthday, Kate!
Please fill in your e-mail so we can share with you our top stories!