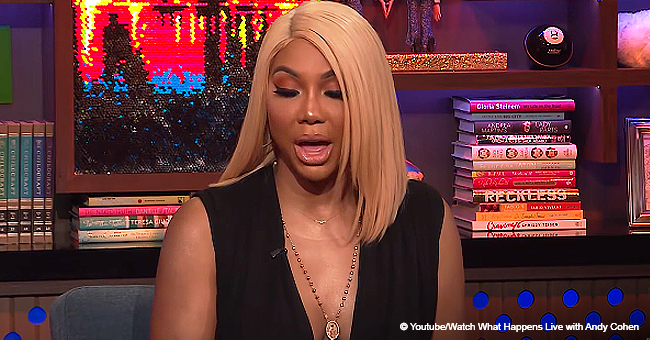 Tamar Braxton Was Once Hospitalized Because of Blood Clots and Had to Undergo Rib Surgery
Tamar Braxton could have added "dancing champion" to her long list of accolades, but that particular dream of hers was put to an abrupt stop after she was rushed to the hospital due to blood clots and a rib injury during her stint with "Dancing With The Stars."
In November 2015, Tamar Braxton and her dancing partner Val Chmerkovskiy dropped out of the "Dancing With The Stars" competition, much to the surprise of their avid supporters. It turns out, Braxton was rushed to the hospital during a dress rehearsal that they had for the episode.
While she missed most of the show, she ended up not being eliminated as she made a last-minute return just 20 minutes before the end of the broadcast. According to Chmerkovskiy, Braxton "came on the lot 15 minutes before we danced, sick with pneumonia and exhausted."
It turns out, Tamar was suffering from a condition called "Thoracic Outlet Syndrome," which causes problems with blood vessels and veins in both the neck and chest area due to compression with pulmonary embolism. This pulmonary embolism means that there have been blood clots in her lungs, which could cause damage to the organ due to restricted blood flow and the decrease in oxygen levels in the blood, which could in turn damage all the other organs.
Lucky for Tamar, she was not severely affected by the condition, as she only needed to undergo surgery. For some cases, larger or multiple blood cloots could have caused affected patients with their lives.
Tamar's Continuous Troubles
Unfortunately for Tamar, her troubles did not end after her health condition, as a few years later, her marriage ended up in troubled waters as well. Her marriage with Vincent Herbert brought about her son, Logan, but that wasn't enough to save her marriage.
Tamar and Vincent are in the process of getting divorced, and while she's already moved on to another relationship, they may be married for a while again because their divorce petition is in danger of being dismissed.
Tamar and her estranged husband will remain married if the courts say so, and recent reports reveal that they are actually leaning towards dismissing the singer's divorce petition due to the inactivity on their part.
The judge warned both parties of the dismissal due to there being no evident movement since filing for divorce in October 2017. They are now being required to provide the court with the necessary documents needed to move on with the case. If not, they will remain married.
Please fill in your e-mail so we can share with you our top stories!