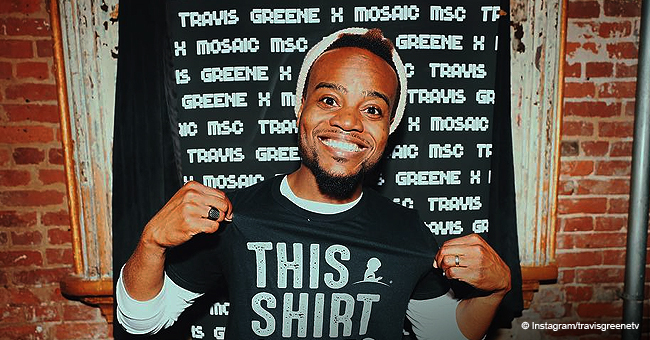 Gospel Singer Travis Green Was Pronounced Dead at 4 Years Old but Says God Brought Him Back to Life
Travis Greene is an up-and-coming American Gospel singer, but his life wasn't always all that great. In fact, he recently revealed that at 4-years-old, he was pronounced dead, but God brought him back to life.
Travis Greene is an American Gospel musician who is known for his intimate and heartfelt songs about God. Behind his beautiful songs and his stellar career, however, is a mind-blowing story that proves God is a powerful God who can definitely make miracles happen.
When Travis was 4-years-old, he met an accident that would change his life forever. At the time, he fell from a 4-storey building and the doctors had pronounced him dead on the spot. The response team already covered him in a white cloth, but his mom was "crazy" enough to believe that her son could still be alive. Grieving but still hopeful, she picked up her lifeless son and said: "The blood of Jesus."
After that moment, the miracle happened, and God brought Travis back to life. A few days after the incident, Travis revealed that he was falling from the window, but he never hit the ground. He said that a big hand caught him and saved him from dying.
"I couldn't see His face because it was so bright."
However, Travis recalls speaking to the man, ho asked him: "Do you want to go home with your Mom?" to which he responded yes. It was then that he regained consciousness.
That magnificient encounter changed Travis' life forever, and since then, he has been using his life to preach in Jesus' name. To him, Jesus knew that he would grow up to glorify His name, which is why he ended up living.
In fact, Travis has been doing a great job as a gospel singer, winning several key categories in the Stellar Gospel Music Awards.
Indeed, Travis' testimony is one full of faith, and one that brings back all the glory to their God above.
Please fill in your e-mail so we can share with you our top stories!