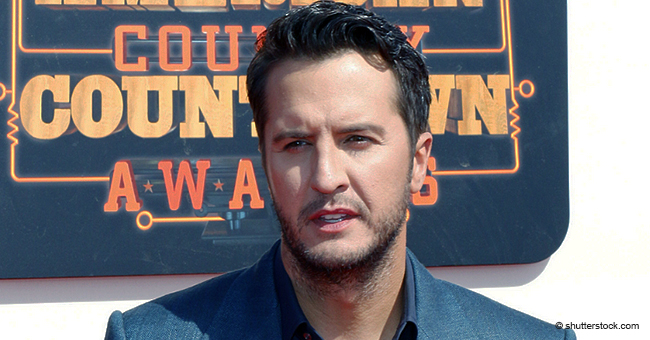 Luke Bryan on Raising Nieces and Nephew after His Sibling's Death
Luke Bryan after the death of his sister took on the responsibility of raising his nieces and nephew, and his take on it is heartwarming.
After Luke Bryan lost his brother in the year 2000 to a car accident before moving to Nashville to pursue a music career, he thought he had faced all the tragedy he can handle in that decade.
However, seven years down the line, death came knocking again, and this time, it took his elder sister, Kelly, suddenly. At her passing, she left her three children — son, Til and daughters, Jordan and Kris with her husband, Ben. In 2014, the latter passed away, leaving their children orphaned.
It became up to Bryan to step in and take care of his nieces and nephew. In a flash, the country singer became a father of a teenage boy, and together with his two sons — Tatum and Boyer, his house became chaotic.
In an interview with "PEOPLE," the singer said they are continually breaking furniture, and inviting their friends over. He believes that boys will always be boys, and doesn't mind the damage.
Also, the country music star loves having boys to go fishing with and engage in outdoor activities. However, it's not always sunshine and rainbows.
He admitted to the news outlet that raising a teenager is challenging, and he often has to figure out the right things to say so that he can be a parent and a friend at the same time.
Bryan didn't have much to do concerning his nieces, as they were already of college-age, and went to school afterward. On the upside, the father-of-two said his sons have someone to look up to, and even learn dance moves from Til.
The 40-year-old loves to spend time with his family, and he built a home for them in Nashville. He said in a "Good Morning America" documentary, that;
"Home is where you build your dream house, turn it to a ranch, and your children can share it with their friends."
In building this home, Bryan had the support of his wife, Caroline Boyer. When she married the singer, she never thought she'd be a mother to three boys, but the Georgia Southern University alumnus has adjusted to her family of four becoming a family of seven.
Apart from being a family man, the "American Idol" judge is a lover of movie popcorn and does a good moonwalk. Despite being a country artist, his first cassette tape is "Thriller" by Michael Jackson, and the singer could hum the hymn "Rock of Ages" before he could talk.
Bryan is a big softie, and despite the struggles and the difficult times he's faced, he still faces life with a lot of positivity and continues to keep the faith.
Please fill in your e-mail so we can share with you our top stories!