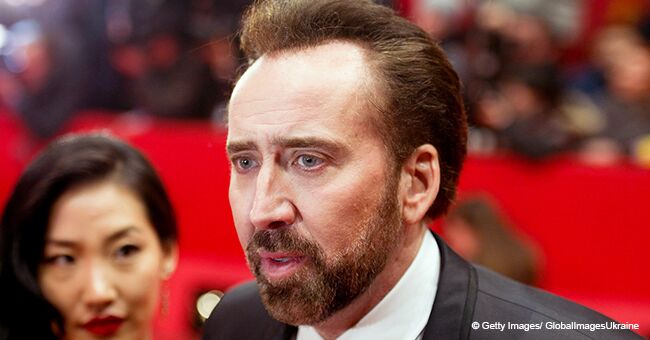 Nicolas Cage's Wife of Four Days Has Reportedly Filed Legal Docs Seeking Spousal Support
Nicolas Cage's 4-day wife demands spousal support after he filed for an annulment, claiming that he was drunk on the day they wed.
Marriage failure is nothing new in the Hollywood scene, but Nicolas Cage may have broken the record of the fastest marriage in history with his 4-day wife, Erika Koike.
Cage, 55, filed for an annulment just for days after being wed to Koike, 34, in Las Vegas last month. According to the actor, he acted on impulse without thinking of the possible consequences of his actions and said that the marriage was based on fraud as she didn't admit her full criminal history to him before the ceremony.
However, Koike is not having it with her ex-husband's reasons and demands spousal support, says TMZ reports. She contended saying that their marriage does not qualify for an annulment, instead only a divorce.
The makeup artist also disclosed that her time romantically involved with Cage resulted in missed job opportunities and ruined her reputation. Furthermore, she is asking the actor to pay her legal fees.
Koike was charged twice with driving under the influence (DUI) in 2008 and 2011.
The former couple kept a low profile on their relationship but were spotted a few times last year, including a vacation together in Puerto Rico and a dinner date in Los Angeles. After a year, Cage married her amid a night out, drinking in Las Vegas, which appeared in the court papers as "drinking to the point of intoxication."
As Cage filed for an annulment, he submitted footage of the night he applied for a marriage license in Las Vegas, showing he and Koike arguing while he said he "isn't doing it." A source told Daily Mail:
"The whole time he was yelling 'she is going to take all my money' and 'her ex is a druggie, her ex is a druggie.'"
The Academy Award-winning actor had three previous marriages with actress Patricia Arquette in 1995, Lisa Marie Presley in 2002, and Alice Kim in 2004. His recent wedding, which also resulted in separation, was highly influenced by Koike's criminal records.
Koike was charged twice with driving under the influence (DUI) in 2008 and 2011. Because of this, she had to attend alcohol and drug counseling programs and do community service.
In 2006, she was also charged with violence against her husband at that time but was dismissed for lack of evidence. The two separated in 2014.
Please fill in your e-mail so we can share with you our top stories!