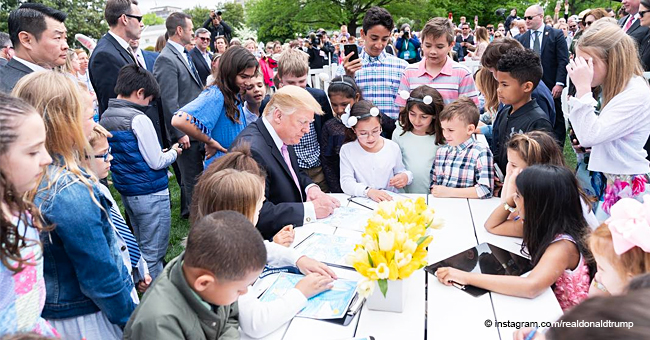 President Trump Tells a Child at the Easter Egg Roll That the Border Wall Is 'Being Built Now'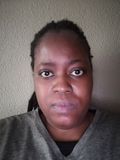 On Monday, the White House hosted its annual Easter Egg Roll event and many children attended. One child allegedly asked President Donald Trump about the US-Mexico border wall.
The president reassured the little boy that the wall was "being built now."
A little boy reportedly asked President Donald Trump about the progress of the border wall between the US and Mexico and the president replied: "Oh, it's happening." While interacting with the children on the South Lawn of the White House, the child had apparently urged Trump to "keep building" it.
In turn, the president promised: "It's being built now." In awe of the child's concern, the president added: "Can you believe that? He's going to be a conservative someday!"
Trump had sat down to interact with the children who were coloring cards for service members. During the election campaign in 2016, Trump had promised to build a border wall to deter illegal immigration.
His biggest push for the matter came last year December. He struggled to secure funding from Congress to build the new walls and a government shutdown ensued.
The southern border actually has existing fencing but it has been replaced during his presidency. Trump eventually declared a national emergency to free up billions to use for the wall.
He's been met with lawsuits by critics who oppose the declaration. Around 30,000 people were welcomed to the White House for the annual event by Trump and his wife, First Lady Melania Trump.
The tradition dates back more than a century. Children were well entertained with egg racing, the "Cards for Troops" station, "Be Best" hopscotch, various egg hunts, costumed characters, an illustrator, and many other activities. "Be Best" is the initiative that the first lady started which focuses on child welfare, anti-bullying, and opioid use.
Trump started the event by saying: "This is 141 years that we've been doing this. I don't remember the first one, but the last three years we've had an awfully good time." The presidential couple was also joined by the Easter Bunny.
The president also thanked his wife for overseeing the event. He said: "She worked so hard on this event and without her it would not be like it is. It's as beautiful as I've ever seen it. … Melania, thank you very much."
The first lady and other officials also read stories to the enthralled children. The little ones also got to play an interesting game of musical eggs.
Please fill in your e-mail so we can share with you our top stories!