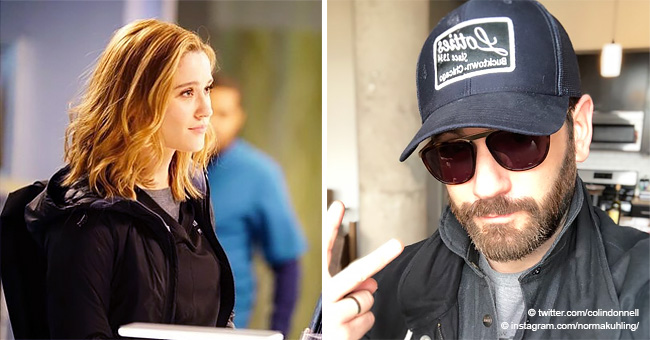 Fans React to 'Chicago Med' and 'Chicago P.D.' Losing Three Members

Three favorite cast members of the Chicago NBC franchise recently announced their departures due to "creative reasons."
The departing actors are Chicago Med co-stars Norma Kuhling and Colin Donnell while one of the original actors from the franchise, Jon Seda from Chicago P.D. also bid fans farewell.
While all three Chicago series got renewed for the next season, the chances are they could return for guest appearances.
Sources told Deadline that the reason for their exit stems from "creative reasons related to the characters' story evolution."
Norma Kuhling first joined Chicago Med during its second season's finale as the outspoken Dr. Ava Bekker, a gifted South African trauma surgeon as a recurring member of the cast. Early on in the third season, she got bumped up to a series regular.
After the announcement got made that the three actors would be leaving the respective shows as regulars, Norma expressed her gratitude for being on the show on social media. "Really going to miss this family, but feeling nothing but gratitude. A huge thank you to @nbc and @dickwolf for bringing me on board," the New York native wrote.
Colin Donnell played the handsome Cardiothoracic- and Trauma Surgery Attending, Dr. Connor Rhodes on Chicago Med since the launch of the series in 2015. He made guest appearances on both Chicago Fire, during it's fourth, sixth and seventh seasons, while he appeared in the third and fourth seasons of Chicago P.D.
On Friday after the news broke, Colin took to social media and confirmed the turn of events on an apologetic note. "Sorry to say that this is true," he began the post and added, "And a special thank you to all the fans that have made these last four seasons so amazing."
Jon Seda came to the franchise as one of the original cast members seven years ago and regularly appeared in crossover episodes between the respective Chicago shows.
What started as a recurring role on Chicago Fire, turned into a lead role as Detective Antonio Dawson on Chicago P.D.
During its fourth season, Jon moved over to the Chicago Justice spinoff but the show got canceled after its first season, and he returned to Chicago P.D. at the start of its fifth season.
According to Deadline, Jon's character had run its course which led to his departure.
On Monday Jon shared a tribute to the show and his fans on social media and wrote, "It's been an honor portraying Det. Antonio Dawson in the #OneChicago world. To my cast & crew #Family, I'll always treasure the time and stories we shared."
Responses from fans streamed in as many wished them well in their future endeavors. "We're all going to miss both you and Colin so much ? but thank you for these amazing two years! I wish you the very best for the future, and I hope to see you soon in some amazing new projects," one Chicago fan wrote.
Some took the news hard as a fan of Colin responded his post:
Jon also received a magnitude of comments which one fan aptly summarised. "Ever since you first appeared on Fire, I've loved your character with all my heart. Can't believe you're really leaving, I'll miss you SO much. But I can't wait to see what you do next, and we'll always love and support you!! Thank you for seven years as the fierce, badass, and absolutely incredible Antonio Dawson ❤️❤️❤️."
In February the network announced the renewal of these favorite shows and their new airing schedules, and who knows, there might come new characters that will equally creep into the hearts of Chicago fans.
Please fill in your e-mail so we can share with you our top stories!