Remember Aunt Esther in 'Sanford and Son'? Her Daughter Reportedly Died Just 4 Years after Her Mom
Esther "Aunt Esther" Anderson was one of the popular characters from the hit '70s sitcom "Sanford and Son," and the phenomenal actress behind that role was LaWanda Page. Page lived a full life until her death in the early 2000s, but her daughter died just four years later.
From 1972 to 1977, Page (birth name Alberta Peal) played the churchgoing, religious black aunt who never hesitated to speak her mind and damn the consequences.
Her character was the sister of the main act Fred Sanford's late wife, and she would often clash with her brother-in-law over varying topics.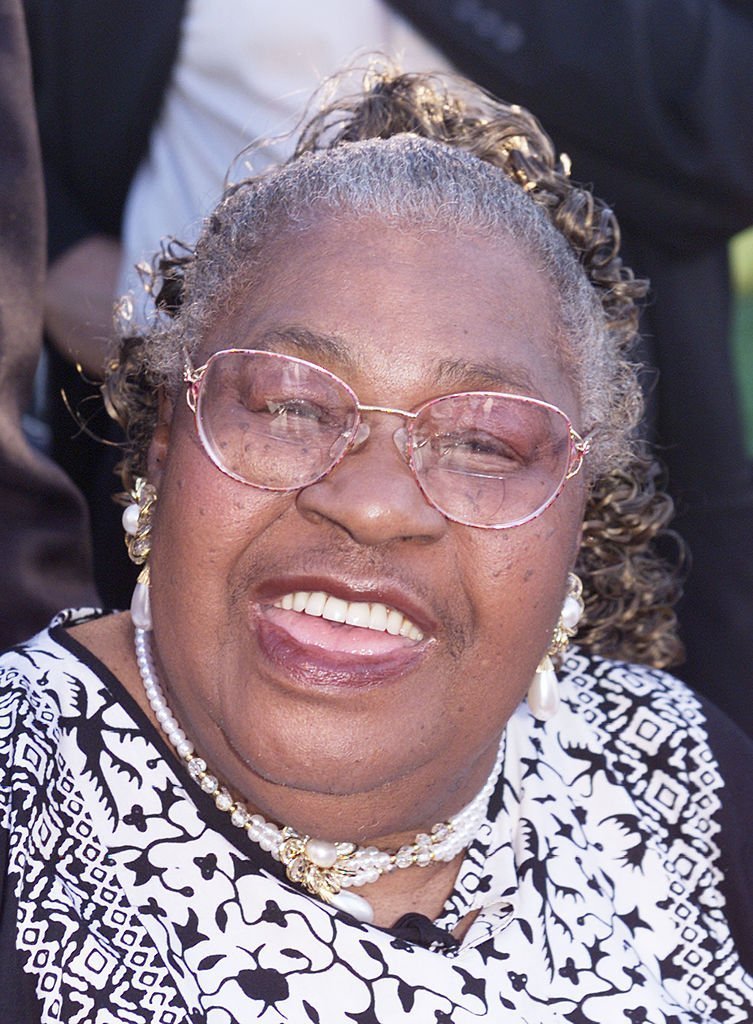 Ironically, Page's success in "Sanford and Son" can reportedly be attributed to the influence of the late comedian Redd Foxx, who played Fred Sanford.
"I said 'Lord, what would you have me do?' I wanted the covenant, this contract and I signed it"
Page and Foxx (birth name John Elroy Sanford) grew up together in St. Louis, Missouri and would remain friends over the years.
Aunt Esther wants to have a baby. Watch it, thumb-sucker! #LaWandaPage in SANFORD AND SON — 10p ET on @getTV pic.twitter.com/Yb0GwDkHGe

— getTV (@gettv) February 23, 2019
After kick-starting her dancing career at the age of 15, Page would go on to work as a fire-eating performer in nightclubs, earning the nickname "Bronze Goddess of Fire," and from there, she'd move to skits and stand-up comedy.
Page and Foxx often shared the same stage during her nightclub performing days, and when the comedian was offered a sitcom years later in Los Angeles, he introduced Page to one of the show's producers.
Foxx even reportedly threatened to walk away after producers claimed Page was not a good fit for the role, thus securing her spot on the hit NBC show.
#LawandaPage played a church lady on TV, but her nightclub act and comedy albums were notoriously raunchy!

See her as Aunt Esther on SANFORD AND SON — 10p ET on @getTV, sucka! 😀 👜https://t.co/6O12OL0Ak6 pic.twitter.com/cAPnmZlLpz

— getTV (@gettv) February 27, 2019
After "Sanford and Son" wrapped up in 1977, Page went on to appear in several other TV series and films, including "227," "Love Boat," "Diff'rent Strokes," and the 1996 film "Don't Be a Menace to South Central While Drinking Your Juice in the Hood."
Page died in September of 2002 from complications of diabetes, according to The New York Times. She was 81. Sadly, her daughter, the evangelist Clara Estella Roberta Johnson, died almost four years later in June of 2006 at age 69.
The cause of Johnson's death is not clear, but one thing is sure: her mother's legacy remains unrivaled.
SANFORD AND SON's #LaWandaPage would have been 98 today. She started performing as a teen, but achieved fame at age 53 as Aunt Esther.

Childhood friend #ReddFoxx fought for her casting. She had never been on TV before!https://t.co/YazP5AmQpX pic.twitter.com/Gwzmqr5mmj

— getTV (@gettv) October 19, 2018
We recently shined the spotlight on another "Sanford and Son" star, Demond Wilson, who played Lamont, Sanford's son.
Wilson's time on Hollywood was short-lived as he became an interdenominational preacher not long after the famous show was canceled.
Happy 71st Birthday, Demond Wilson! pic.twitter.com/Y20NWGWJaK

— AARP Black Community (@AARPBlackCom) October 14, 2017
"God spoke to my heart and said 'What will you do for me?'" Wilson recalled in a 1985 interview. "I said 'Lord, what would you have me do?' I wanted the covenant, this contract and I signed it with my spirit and my heart."