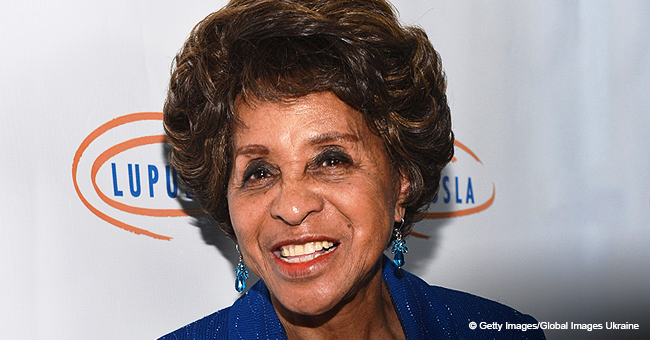 Marla Gibbs Had a Very Regular Job before Landing Her Iconic Role on 'The Jeffersons'
Marla Gibbs shot to the spotlight playing Florence Johnston in the '70s/'80s sitcom "The Jeffersons," but before then, the TV legend had a regular job that she refused to give up even after finding fame.
Born in Chicago, Gibbs would later move to Los Angeles to pursue acting, but while she was studying the craft, the now-87-year-old worked as a reservation clerk at the United Airlines.
"The Jeffersons" premiered in 1975 and was an instant hit, but Gibbs found a way to combine her small screen commitment with her day job.
"God works with us through ideas. He gives us the idea. Then we have to have the faith and belief."
According to ILOSM, the TV veteran revealed in a separate interview that, at the time, she was working at the United Airlines every day on a part-time basis.
"I talked United [Airlines] into letting me come in at 7 because we'd finish the show at about 5 and I would get out," she explained. "United was in downtown Los Angeles then, so I could catch the freeway and come up right next to United and be in my seat saying 'Good evening, this is Ms. Gibbs.'"
Explaining why she refused to give up the job even after finding fame on the CBS primetime hit, Gibbs reportedly said:
"I had been working for United Airlines for 11 years when I got 'The Jeffersons' and I stayed with them an additional two years. I was doing both things. Because in my world, a bird in the hand is worth twenty in the bush, so I wasn't ready to give up the airline yet. Besides I had unlimited passes."
Gibbs told the HuffPost that a producer once asked her if she would consider leaving her day job at the airlines and her immediate response was: "If you pay me!"
The phenomenal actress would eventually take up acting full-time as her role as the sassy maid on "The Jeffersons" pretty much took on a life of its own.
She even got to star in a spinoff based on her character but the project "Checking In" only aired four episodes before it was canceled. For her role as Florence Johnston, Gibbs earned five Primetime Emmy and one Golden Globe nominations
Following the cancelation of "The Jeffersons" in 1985, Gibbs went on to co-produce and star in "227," where the Oscar-winning Regina King played her teenage daughter.
Despite having over 80 film and TV show credits, Gibbs refuses to slow down, even at 87.
"God works with us through ideas. He gives us the idea. Then we have to have the faith and belief," she noted. "We can only do how much we believe we can do. When things happen, all you really have to do is change your mind. When you change your mind, everything around you changes."
Please fill in your e-mail so we can share with you our top stories!