First Birthday Portraits of Royal Kids: George, Charlotte, and Louis Show a Striking Resemblance
On Tuesday, Prince Louis celebrated his first birthday. To honor the milestone, his mother Duchess Kate took and released three pictures of the cute baby boy.
Looking at Louis' images and comparing them to his two older siblings shows how the trio has a striking resemblance.
The new release of Prince Louis' one-year birthday images has allowed his pictures to be compared to his sibling's photos when they were the same age. Prince George and Princess Charlotte are now 5 and 3 respectively.
The Duke and Duchess of Cambridge are pleased to share a new photograph of their family.

The photograph, taken by Matt Porteous, shows The Duke and Duchess with their three children at Anmer Hall, and features on Their Royal Highnesses' Christmas card this year. pic.twitter.com/6XqCMlhLi8

— The Duke and Duchess of Cambridge (@KensingtonRoyal) December 14, 2018
Put side-by-side, the three children's images revealed how alike they were. All the children shared the same chubby cheeks and rounded faces.
For his first birthday, Prince George was taken to a butterfly exhibit at London's Natural History Museum. His images were taken by photographer John Stillwell of the Press Association wire service in the UK.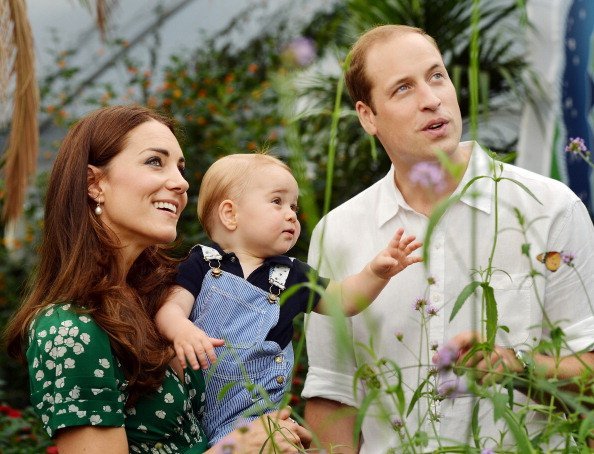 The little Royal wore a navy polo shirt and striped overalls. He appeared to be fascinated by the butterflies in the portraits which were taken weeks ahead of his first birthday.
Stillwell shared a bit about the little boy regarding a picture where he was seen taking a few steps on his own. He said: "He's quick on his feet."
The photographer explained: 
"He was walking towards me – I was kneeling down to take the picture and he was on top of me as soon as he started walking. He was very quick. He looked really steady on his feet."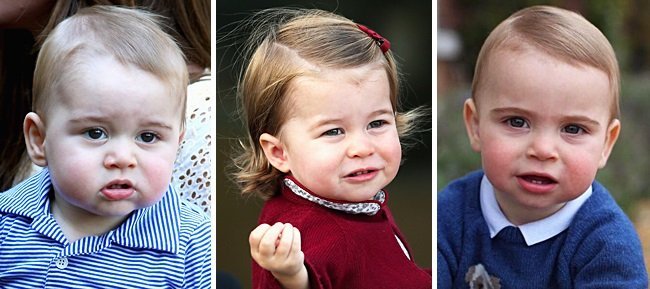 In 2016, Charlotte's first birthday portraits were photographed by her mother, Duchess Kate. The images were taken while the little girl was playing around the family's country home of Anmer Hall in pink and blue outfits.
Louis' first birthday pictures were also taken by their mother at their country home. The Royal was captured while enjoying the outdoors and the images were taken earlier in the month.
For two of the three photos, Louis was dressed in a red sweater and navy blue pants. The third picture featured him in a denim blue Thomas Brown "Little Puppy" knitted sweater.