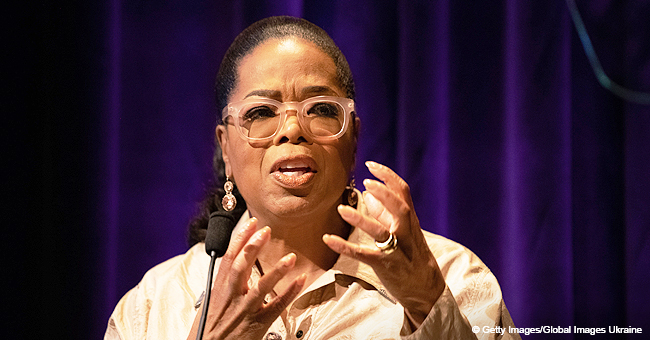 Oprah Admitted She Lost Her Only Child at 14 but Only Years Later Did She Reveal His Name
Oprah Winfrey reveals the name of the baby son she lost at birth when she was just 14.
Oprah Winfrey is now one of the most powerful and influential women in the world, but when she was 14 she went through a traumatic experience that changed her life.
She lost her newborn son, and she has never revealed the name she'd given him until now.
OPRAH WINFREY'S HEARTBREAKING REVELATION
Oprah was speaking to 15,000 Australians in Melbourne, sharing the wisdom and experience she accumulated interviewing the world's most influential people in her 25 years hosting the Oprah Show.
The 61-year-old became emotional when she spoke of the birth and death of her only child - and revealed his name to the world for the first time.
OPRAH WINFREY'S ORDEAL
Oprah, who has been very open about the sexual abuse she suffered throughout her childhood and adolescence, fell pregnant as a consequence of rape, and never named her son.
Throughout her career, Oprah has always worked to bring the hidden evil of sexual abuse out into the open
NAMING HER BABY AS A HEALING ACT
Oprah revealed that she was challenged by a reporter to acknowledge motherhood, and the trauma she survived by naming her child:
"I did an interview with a reporter before I came to Australia and she said you should name the baby son who died. So I have named him, I had a little boy named Canaan. I did have a son. And I named him Canaan because Canaan means new land, new life," " she told the audience.
OPRAH WINFREY: ADVOCATE FOR SEX ABUSE VICTIMS
Throughout her career, Oprah has always worked to bring the hidden evil of sexual abuse out into the open, and to help victims face their abusers - and she did this by sharing her own pain.
"I was raped at nine years old by a cousin, then again by another family member, and another family member."
Oprah's openness has led many men and women to acknowledge their suffering and move forward, past the trauma and into a new life.
It is heartening to see Oprah Winfrey take those same healing steps, as she acknowledges and grieves for her son.
OPRAH WINFREY'S "DAUGHTERS" OF THE HEART
Although Oprah Winfrey never had children after the sad death of her baby son when she was just 14, she has become the "mother" of countless young girls in South Africa.
In 2007 she founded the Oprah Winfrey Leadership Academy for Girls in South Africa.
OWLAG is a boarding school with world-class facilities. and 90 percent of the graduates have enrolled in ivy league colleges like Harvard and Oxford after graduation.
The girls, who call Winfrey "Mother O" all come from difficult circumstances, and thanks to the talk show host, now have a chance to conquer the world.
Please fill in your e-mail so we can share with you our top stories!