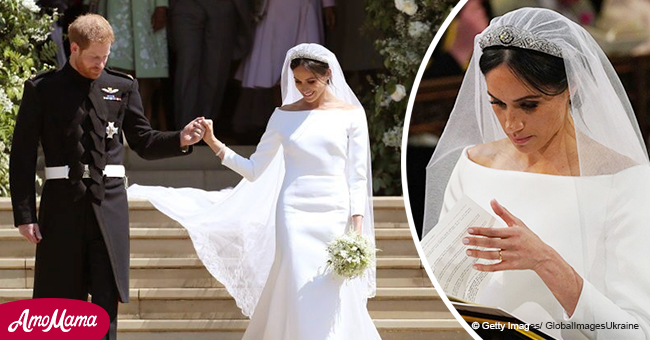 Meghan Markle Might Be Breaking Tradition, but Her Wedding Dress 'Was Right' for the Royal

Meghan Markle's wedding dress was highly praised and paraded around in the form of replicas soon after her wedding day. Now, the design is speaking out about why she thinks she made the right choice.
Clare Waight Keller was the brilliant mind behind Markle's boat-necked pure white gown worn in May 2019 when the Duchess exchanged vows with Prince Harry.
Surrounding her wedding day, Markle has been closely observed for how closely she sticks to royal tradition. The day of the grand affair was no different, and she put her own spin on the center fashion piece.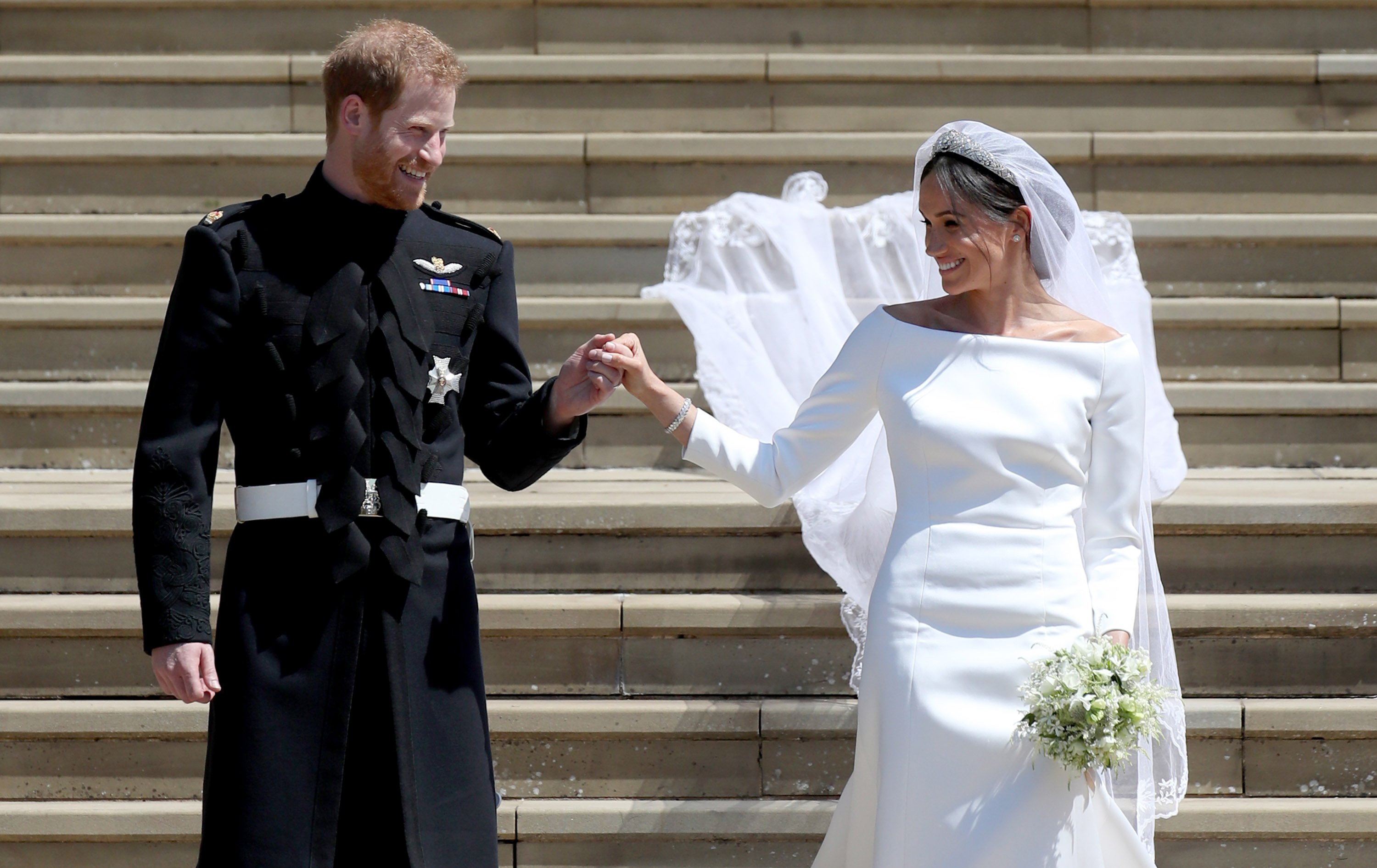 Prince Harry and Meghan Markle in May 2019 at their royal wedding | Photo: Getty Images
Millions of viewers looked on at the wondrous site and even before it was over, social media had spread the look online. Keller told TIME magazine that she did not anticipate the response at the time.
She said:
"I had no idea how momentous it was going to be. The last time there was a royal wedding there was no Instagram, really or any of those huge social networks. So it really took me aback, actually."
As for the idea behind the dress, Keller said it was all about timing. She seemed to go with her gut feeling.
She explained:
"The idea of that purity was just really modern. I think it was right for now, and it was right for her."
Julianne Moore would agree. The actress dedicated her Time 100 tribute to Keller in a piece that read, "The world gasped when they saw that bride, and everyone wanted to know who had made that dress."
Moore put it sweetly. "We are drawn to Clare's work because she doesn't design from the outside in, she designs from the inside out."
Keller reportedly secured the job after a meeting with Markle in January 2018. She called the moment "extraordinary" and was thrilled to make history with the Duchess.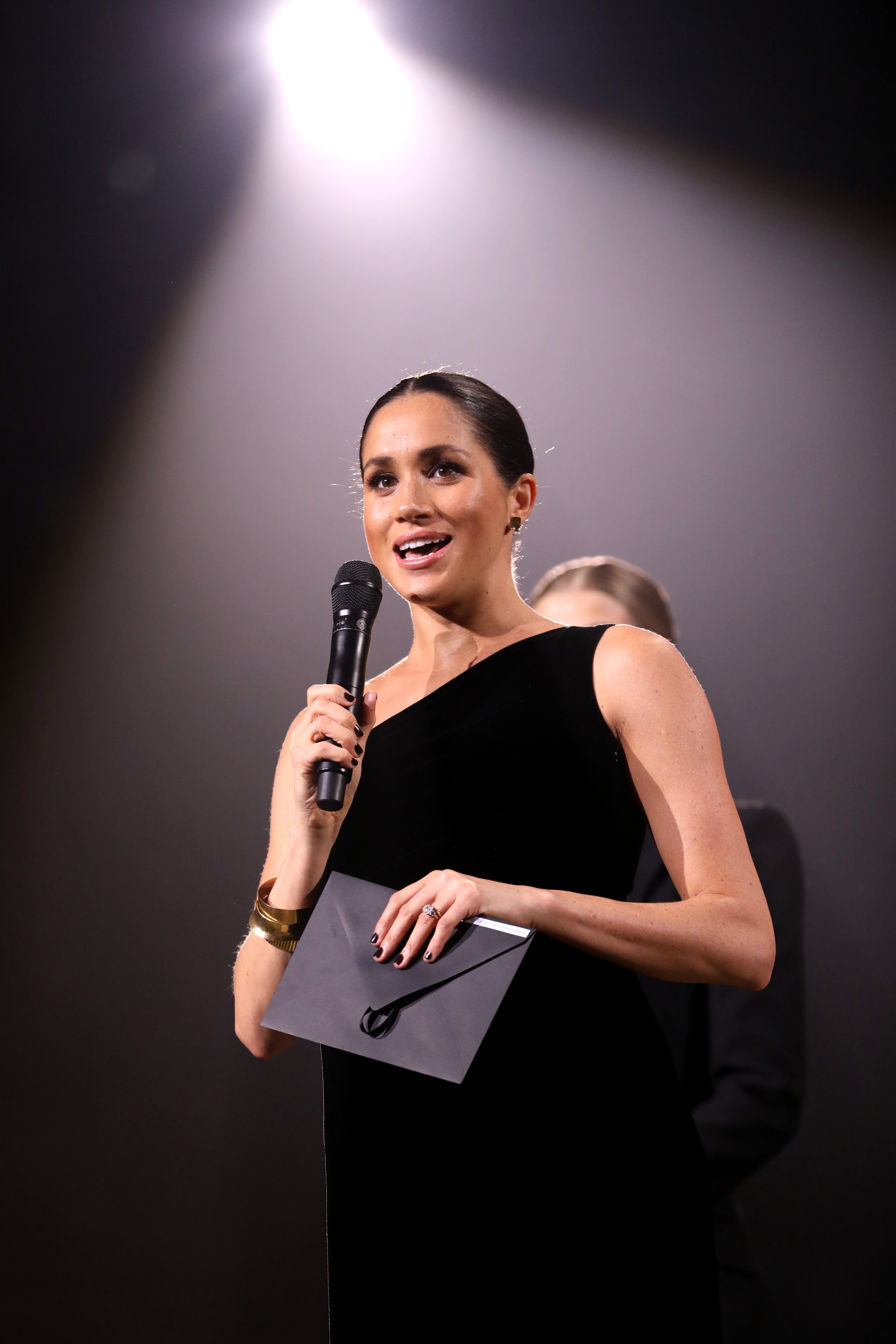 Meghan Markle at the British Fashion Awards in December 2018 | Photo: Getty Images
In turn, Markle presented her with the British Womenswear Designer of the Year award in December 2018. Like everyone else, Keller was surprised by Markle's appearance at the British Fashion Awards at the time.
Earlier, in September, a clip of Markle seeing her dress again for the first time since her wedding was released. The Duchess was pleased with the reunion and surprised again at how a flower from 53 Commonwealth countries was embroidered onto the veil.
Markle's dress naturally had a more modern touch than prior royal wedding dresses, but it looked quite in line with tradition in terms of modesty and style.
In making a comparison, one might look at Markle's outfit in February of this year when she attended the Endeavour Fund Awards with Prince Harry to honor wounded veterans.
For her second appearance at the event, Markle wore a white button-down shirt and a black Givenchy maxi skirt. She topped it off with black pumps. Her baby bump popped in the two-piece ensemble.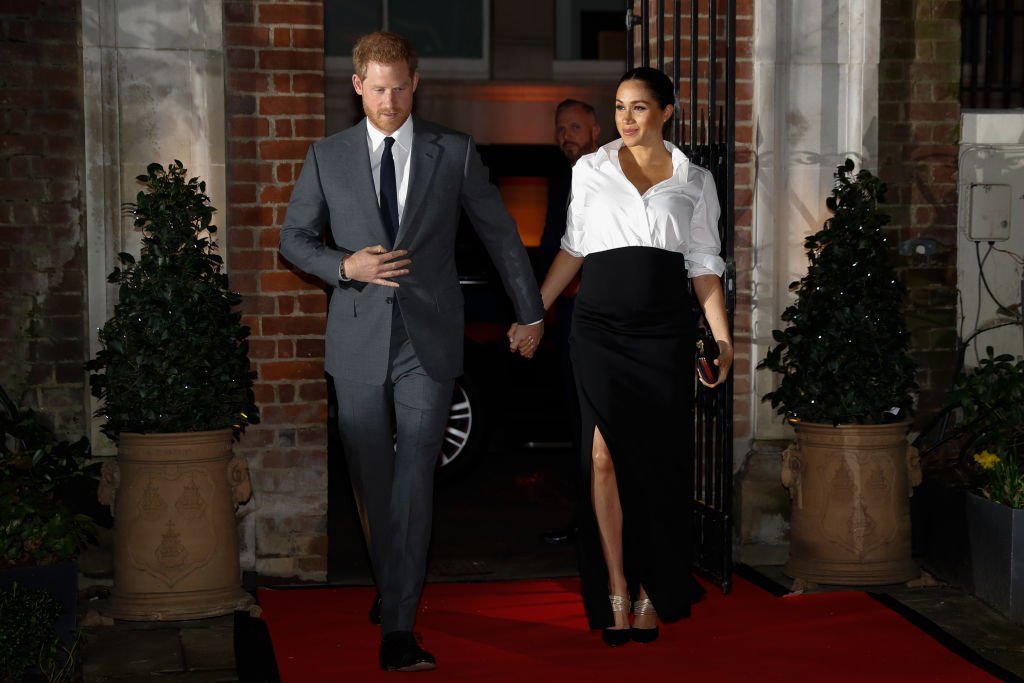 Prince Harry and Meghan Markle at the Endeavour Fund Awards in February 2019 | Photo: Getty Awards
The high-waisted skirt covered the majority of her blooming tummy while a knee-high slit added some spice to the outfit. As for whether or not it was tradition, some might say otherwise.
Please fill in your e-mail so we can share with you our top stories!