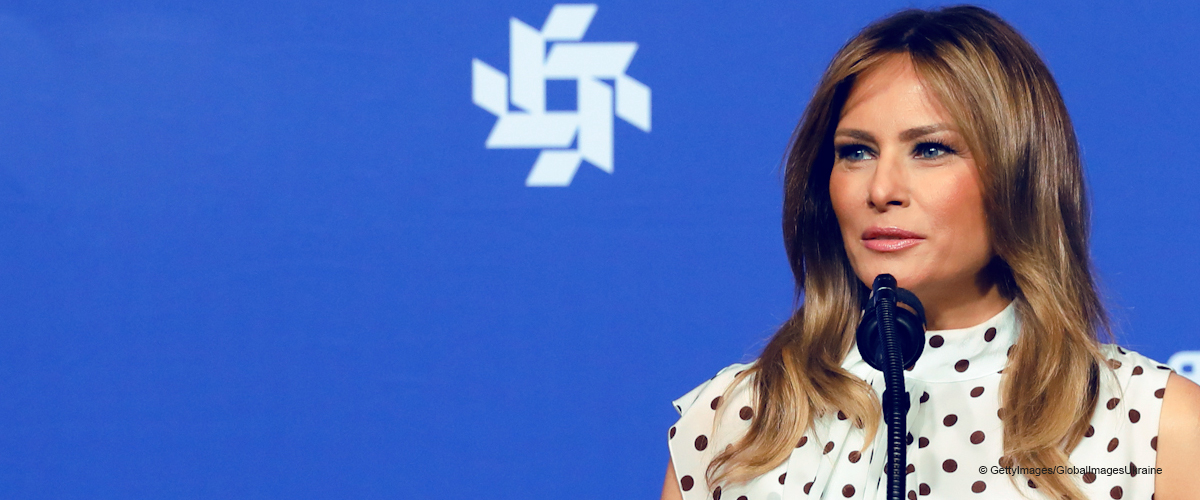 Melania Trump to Reportedly Spend Her 49th Birthday at a Private Dinner with Japan's Prime Minister
On Friday, the First Lady of the United States will be celebrating her 49th birthday! Reports state that she'll be celebrating the special day with a private dinner.
The first lady will be accompanied by her husband and Japan's Prime Minister.
First Lady Melania Trump will celebrate her birthday by having a private dinner at the White House residence. She and President Donald Trump, 72, will be joined by Japanese Prime Minister Shinzō Abe and his wife Akie Abe.
Stephanie Grisham, the first lady's communications director said: "There will be a dinner celebration in the residence. The Abe's will attend." Last year, Melania spent her birthday in the White House residence with her family.
At the time, her husband had publicly wished her a happy birthday during a phone interview with "Fox & Friends." When the president was asked what he got for her he said he didn't have time to get her a special gift.
The politician said:
"I better not get into that because I may get into trouble. Maybe I didn't get her so much. I got her a beautiful card. I'm very busy to be running out looking for presents. I got her a beautiful card and some beautiful flowers."
On Thursday, Melania spent part of the afternoon meeting with the children of White House staff for "Take Your Child to Work Day." Grisham posted photos on social media about the event.
Some of the images showed the first lady assisting the children with writing letters to military members as part of her "Be Best" campaign. Her initiative aims to fight bullying, opioid abuse, among other things.
Melania also designed a post office box for the children to mail their letters to service members and it was featured at Monday's Easter Egg Roll. Former Fox News anchor Eric Bolling has had the pleasure of hosting two town halls on opioid addiction with the first lady.
He described her as a "fiercely independent woman which at times is mistook as being emotionally cool. She is not that." However, he also explained that she took a while to warm up to people.
Bolling shared:
"I've known Melania Trump for a decade but have become closer to the First Lady in the last year- working with her extensively on saving lives through opioid awareness."
The first lady was born in Novo Mesto, but she grew up in Sevnica, in the Yugoslav republic of Slovenia. She worked as a fashion model in Milan and Paris and in 1996 she moved to New York City.
In 2001, she became a permanent resident of the United States and married Donald four years later. A year later she became a US citizen.
Please fill in your e-mail so we can share with you our top stories!