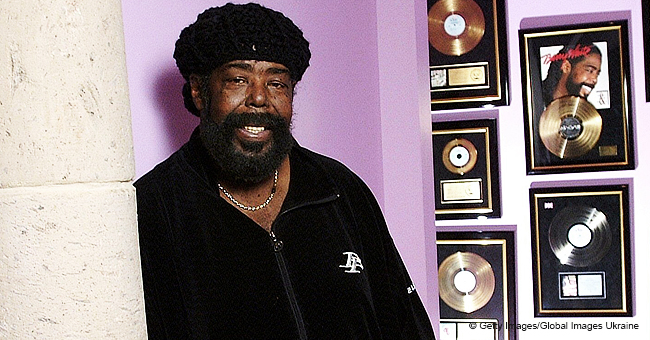 Remember the Legendary Barry White? His Grandchild Is All Grown up and Following in His Footsteps

Barry White revolutionized R&B and the "Love Song" genre in his days. Now, two generations later, the late singer's legacy is being preserved by his beautiful granddaughter.
Not many are referred to as legends in their fields, but Barry White is no doubt a worthy contender for the legendary status in R&B. The Texas native was born on the 12th of September, 1944 and died of kidney failure in Los Angeles on July 4, 2003.
Barry's musical genius was undisputed from early on. At age eleven, he was reportedly playing the piano on a hit record called "Goodnight My Love" from Jesse Belvin.
'In a sense, all that I have become has been a reflection of their advice and motivation.'
Barry went on to bless music lovers with several hit singles like 1973's "I'm Gonna Love You Just a Little More, Baby," as well as "Can't Get Enough of Your Love, Babe," and "You're My First, My Last, My Everything."
Today, Brittany Glodean is preserving Barry's legacy by following in her grandfather's footsteps, and her grandma's too for that matter; Barry's wife, Glodean, is a former member of the R&B group "Love Unlimited." Brittany's mom is Bridgette White Hancock, one of Barry and Glodean's four children.
Brittany appears to have inherited her grandparents' music genes, performing covers and original songs at various events, but she is so much more. The 24-year-old redhead can add modeling, dancing and even acting to her list of skills.
In all of these endeavors, Brittany credits her grandparents for the work ethic she has today. In an interview with Splash Magazine as reported by ILOSM, the young lady said:
"Their [Barry and Glodean White] legacy has definitely had a huge influence on my music; growing up I watched how hard they worked to be at such a successful place. I learned to take my career seriously and put everything into it because at the end of the day what you put in is what you get back!"
"In a sense, all that I have become has been a reflection of their advice and motivation," Brittany added. "And I am so grateful for that."
We're sure Brittany's Grammy-winning granddaddy would have been proud of her during his lifetime.
Please fill in your e-mail so we can share with you our top stories!