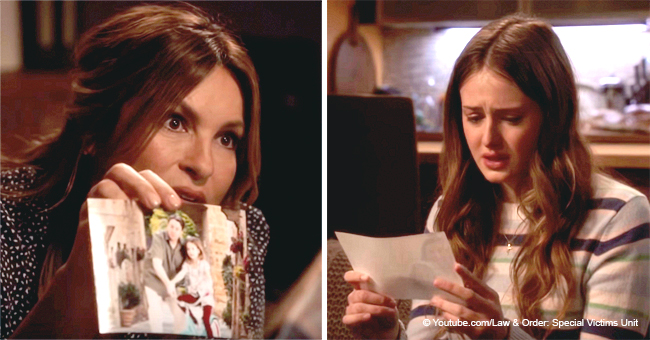 'Law & Order: SVU' Returns after Two Weeks, and Fans Praise 'Goddess' Mariska in a New Episode
A brand new episode of "Law & Order: Special Victims Unit" has aired and Mariska Hargitay delivered, once again, an amazing performance as Olivia Benson.
In the episode titled "Exchange," the team is working on a case that seems like a done deal, but little do they know that there is something much sinister behind it.
It has been reported that the story revolves around a 15-year-old girl named Emilia Barassi, a foreign exchange student from Italy, who gets sexually assaulted inside a taxi.
After finding the driver, who seems to confess the crime, the team believes the case is solved but it has only started after they find a video of the teenager having intercourse with two adult males.
THE PUBLIC'S REACTION
From there, the twists and turns never stop and viewers are treated to a story like no other. In fact, fans were blown away by it, so much that they took to Twitter to share their thoughts.
Many consider it an amazing episode, while others described it as being the best episode they have seen in a while. But aside from the story, with fans praised her amazing performance.
HEADING INTO THE HALL OF FAME
The actress gives it her all whenever she steps in front of the camera and, earlier this month, she confessed how proud she was of the show after it made history.
The 55-year-old gushed over the show's 21st season, making it the longest-running live-action prime-time series in television history and surpassing the original "Law & Order," which came to an end in 2010.
THE KEY TO SUCCESS
The star took to her official Instagram page to share a short video honoring the series, adding as a caption: "I'm profoundly proud of how far we've come. Prouder of how far we will go."
Paul Telegdy and George Cheeks, NBC co-chairmen, attributed the show's success to Hargitay, Dick Wolf and the rest of the cast and crew, who will now go into the book of records.
Please fill in your e-mail so we can share with you our top stories!