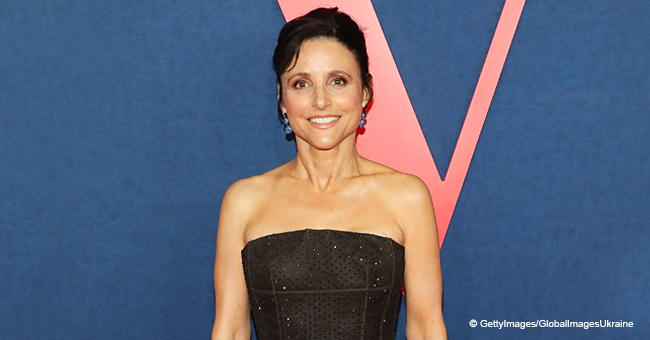 Julia Louis-Dreyfus' Son Is All Grown up and Following in His Famous Mother's Footsteps
Julia Louis-Dreyfus is an acclaimed American actress, voice artist, and comedian, as well as a proud mother to a 22-year-old son, Charlie Hall.
He followed in his mother's footsteps and pursued a career in acting – Hall had a guest role on her show, "Veep." Louis-Dreyfus explained:
"There was this role of an inappropriately young boyfriend to a record executive who's in his 50s, and Dave said, 'Hey, maybe Charlie can play that part.' And I said, 'Sure, I'll ask him."
In addition to his acting career, Hall is also a Northwestern basketball player who's set to graduate this summer.
Louis-Dreyfus is still active in the industry as well and works hard producing and portraying the role of Vice President Selina Meyer in new seasons of "Veep."
She loves her work as it keeps her motivated and focused. She always brings a positive attitude to the set, keeping it light, happy and fun
In 2017, she announced her cancer diagnosis on Twitter by saying that one in eight women get breast cancer and she is now one of those eight.
She began her third round of chemotherapy soon after and also explored other avenues of treatment, including massages, acupuncture and holistic treatments like Reiki.
"Veep" was postponed when Louis-Dreyfus started her cancer treatment, and the show resumed once she was able to work on set again.
After beating cancer last year, Louis-Dreyfus said on the "Jimmy Kimmel Show" that she felt really good and she wasn't "just saying that."
Louis-Dreyfus said she went public with her cancer battle for several reasons, one being that "it's an important conversation to have."
The award-winning actress is also an activist for universal health care. She told the audience that she would continue fighting for health insurance for all.
Louis-Dreyfus calls for fans to rally against all cancers, and advocate for affordable care for everybody living with the disease.
Please fill in your e-mail so we can share with you our top stories!