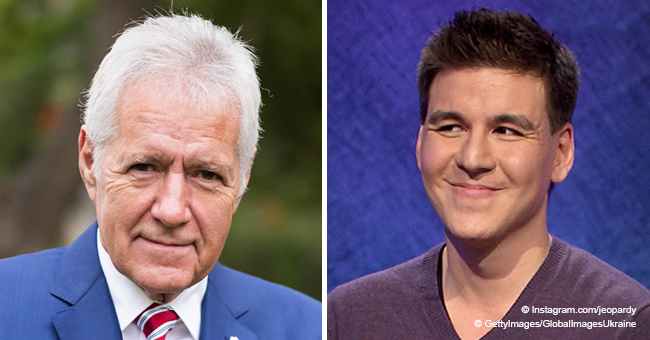 James Holzhauer's Success on 'Jeopardy' Explained after He Wins Again
If one thing is certain about the TV show, "Jeopardy," it is the mindboggling twists and turns. One other certain feature is the consistent success of James Holzhauer. A former champ of the show tried to explain the current champion's consistency and winning rate.
James Holzhauer continues to break records and set new ones as his remarkable winning rate in the television show "Jeopardy" continues. The current champion (James) of the show seems unstoppable, and it would take luck and much more to unseat him.
A five-time "Jeopardy" champion, Eddie Timanus, who is also one of the many people held spellbound by the genius of James, tried to give an analysis on his long and unending success.
Eddie said that he always knew there was something special about James from the very first time he was introduced to the show. When James began to show his skills and use his popular phrase, "All the chips" on the show, it became clearer to Eddie that he was going to be great on the show.
James is on course to break Jennings' 74-day winning streak on the show, and Eddie is backing him up to do it, as he feels that for anyone to beat him, that person would have to be helped by James himself.
Expanding further on James' success, Eddie feels that his speed and accuracy with the buzzer and his approach to the board sets him apart from the rest.
These attributes have thus made him one of the best gamblers ever, as he bets on himself to always deliver. The 34-year-old James became the second person ever in the show's history to walk away with a whopping $1 million.
His aggressive style and successful gambling strategy is key to his winning rate. The professional gambler starts gambling on the higher money values and accumulates his total earnings. He then moves onto the Daily Doubles and wagers as much money as he earned in the previous round.
Most contestants choose to play it safe from the start, but James does the exact opposite, making him have an average bet of $10,000. James Holzhauer is proving to be a showstopper in "Jeopardy," and at his current pace, it won't be long before he firmly obliterates Jenning's record and has it all to himself.
As he revealed, it has always been his dream to be on the show, and he prepared long and hard for it. Find out more about the genius of a gambler right here.
Please fill in your e-mail so we can share with you our top stories!