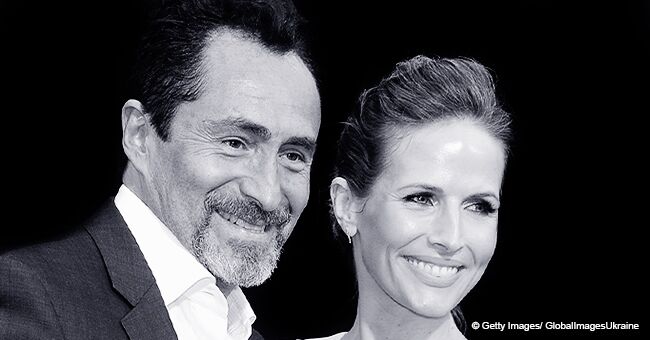 Stefanie Sherk: Here Are Some Facts About the Late 37-Year-Old Actress Who Was the Wife of Demián Bichir
Stefanie Sherk passed away at the age of 37 and is survived by her husband Demián Bichir, who wrote about his late wife in an Instagram post.
At the young age of 37, Canadian model and actress Stefanie Sherk, passed away on April 20, leaving her husband, actor Demián Bichir, in the "saddest and toughest time," as he revealed on an Instagram post on Wednesday. The late actresses cause of death was not disclosed.
Bichir described his wife as "beautiful, angelical, and talented," whom he will always miss. He also asked that their family be given privacy at this time for them to mourn for the loss of someone so dear to them.
His colleagues and friends were quick to extend their condolences and support, including Diane Kruger, and Mexican actress in singer, Lisset.
Sherk, born in Niagara-On-The-Lake, Canada, started her relationship with the Oscar Nominee in 2010, who publicly confirmed it in 2015 saying he'd had "fantastic romance ever since I met my girl."
However, the two were never reported to have ended up in the altar, until his recent post in which he referred to her as his wife. Back then, the actor was unsure of marriage and said in a 2014 Miami Herald interview:
"It's really hard to actually know if something is forever. I never plan that," he said. "You have to go day-by-day. You love who you love every day, and you expect that to last forever. But you also have to be truthful when things are not right."
Among the late actresses shows are "Un Cuento de Circo" and "A Love Song," which debuted in 2014 and 2016, respectively. She also landed roles in "#Hashtag" The Series," "Valentine's Day," "Star Power," "Loco Love," and "Grudge," which has yet to be released.
On the other hand, her husband is most known for his movie, "A Better Life," which he received a Best Actor nomination for in 2011.
Please fill in your e-mail so we can share with you our top stories!