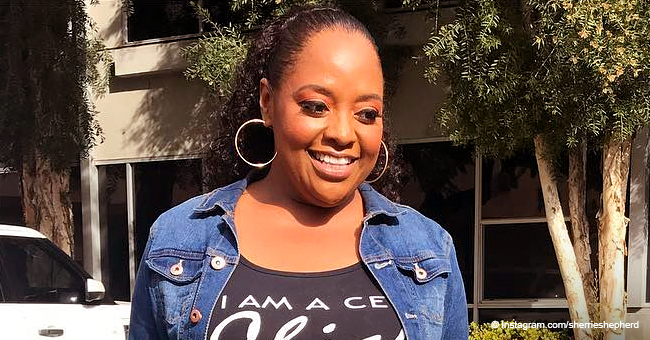 Sherri Shepherd Recalls Son's past Health Struggles on His 14th Birthday
Comedian Sherri Shepherd celebrated her son's 14th birthday in a touching tribute that recalls the doctors' dire prognosis at his birth.
On her 52nd birthday on April 22, 2019, Sherri Shepherd celebrated by paying tribute to her 14-year-old, calling him the "best birthday present ever."
Shepherd gave birth to son Jeffrey on her birthday in 2005, but the news the new mother received were far from heartening.
SHERRI SHEPHERD'S PREMATURE BABY SON
Shepherd was just 25 weeks along in her pregnancy when she went into labor.
She gave birth to a tiny one pound, 10 ounce baby, for whom doctors held out little hope. But Shepherd, who is a devout Christian, refused to give in to despair.
DOCTORS TOLD SHERRI SHEPHERD THAT HER BABY WOULD BE PARALYSED
Doctors told the frightened new mom that her son would be paralyzed, and unable to speak, but 14 years later, Jeffrey has proved them dead wrong. He is a very mobile, affectionate, and lively teen, albeit with developmental delays.
Fans of the comedian were astounded when Sherri Shepherd suddenly dropped 25 lb and displayed a gorgeous curvaceous figure.
"BUT GOD SAID DIFFERENT"
Shepherd attributes Jeffrey's near-miraculous recovery to God's direct intervention. She describes her son as having a knack for comedy, and a yen for showbusiness.
"I said, 'You're going to be a doc?' And he goes, 'No, Mommy, I have to make people laugh,'" Shepherd revealed.
SHERRI SHEPHERD - MOTHER OF TWO
Apart from Jeffrey, whom she shares with actor ex-husband Jeff Tarpley, Shepherd has a child born by surrogate with second husband TV writer Lamar Sally.
The baby was born in 2014 after the couple separated, and Sally has sole custody of the 4-year-old named Lamar Sally Jr.
A Pennsylvania court ruled that Shepherd is the legal parent of the child in 2015, and she .supports her son financially but has no contact with him.
"He's on my health insurance. He's got a life insurance policy in case anything happens to me. He'll be taken care of the way Jeffrey [her other son] is. I've just chosen to take myself out because I think it's worse for a child with two parents not getting along," she explained.
SHERRI SHEPHERD?S STUNNING NEW FIGURE
Fans of the comedian were astounded when Sherri Shepherd suddenly dropped 25 lb and displayed a gorgeous curvaceous figure.
Shepherd reveals that her son Jeffrey triggered the transformation when he saw her eating a candy bar.
"'Mommy, if you die, who's gonna be my bodyguard? Who's gonna take care of me if you die?' And that's when I went cold turkey and stopped sugar because boys need their mamas," ' she recalled.
Shepherd flaunted her new figure in a photo shoot with Swimsuits For All ambassador, Ashley Graham.
Swimsuits For All is an inclusive brand, and Ashley has recently released the Essentials collection, with sizes ranging from four to 24.
Please fill in your e-mail so we can share with you our top stories!