Not Just Alleged Cheating Husband Drama: Wendy Williams' Heartbreaking Real-Life Story
Wendy Williams makes a living talking and digging about celebrities and all the latest happenings in the entertainment industry. However, behind her bright personality and sharp tongue, Williams manages to overshadow a rough childhood, miscarriages, cheating, addiction, and multiple health issues.
It's been a couple of difficult months for the seasoned TV show host.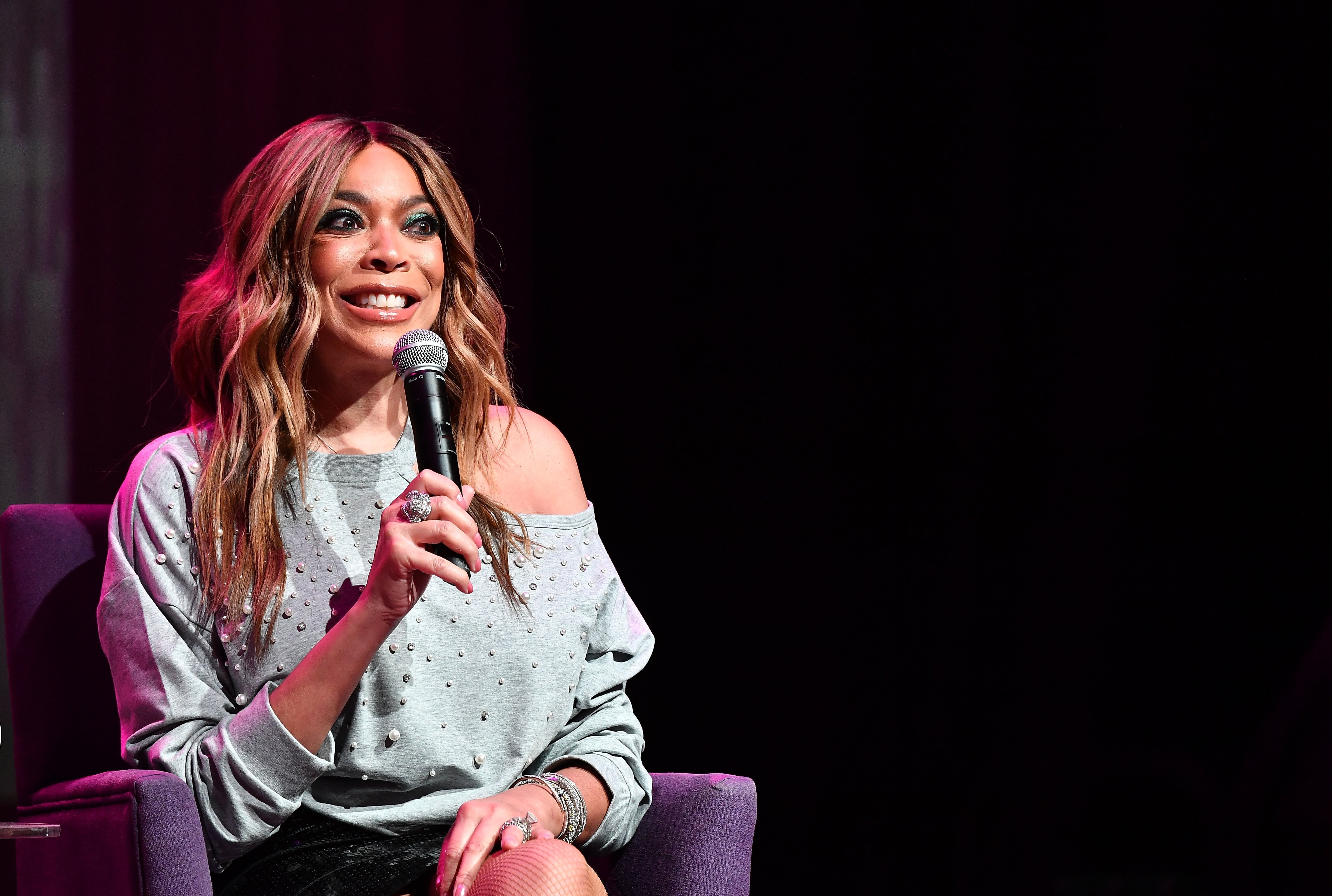 She recently filed for divorce from Kevin Hunter, her husband of two decades, and she has been candid about her issues with addiction and living in a sober house.  
However, as Williams admitted in her show, she's always ready to put on a mask for her audience and act as if all is good in her life while dishing on the latest gossip from the entertainment world.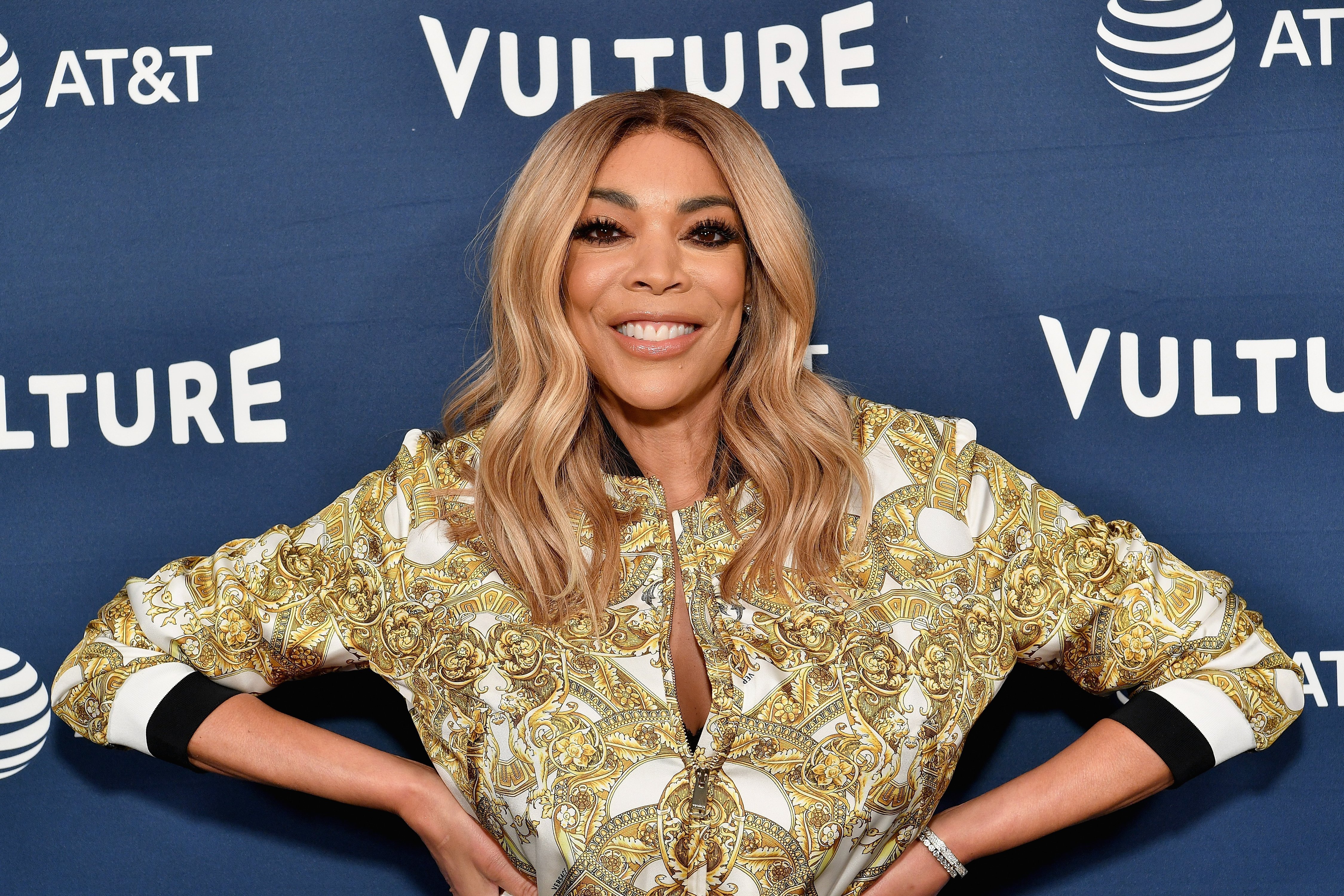 "You wear a different mask when you're out here. … Everybody has things in their life that they're embarrassed to share with the world, or they're frightened to share with the world, or they're not ready to share with the world."
Williams has gone through a lot, not only in the past months but since she was a child.
"My life before 21 sucked," she told People magazine.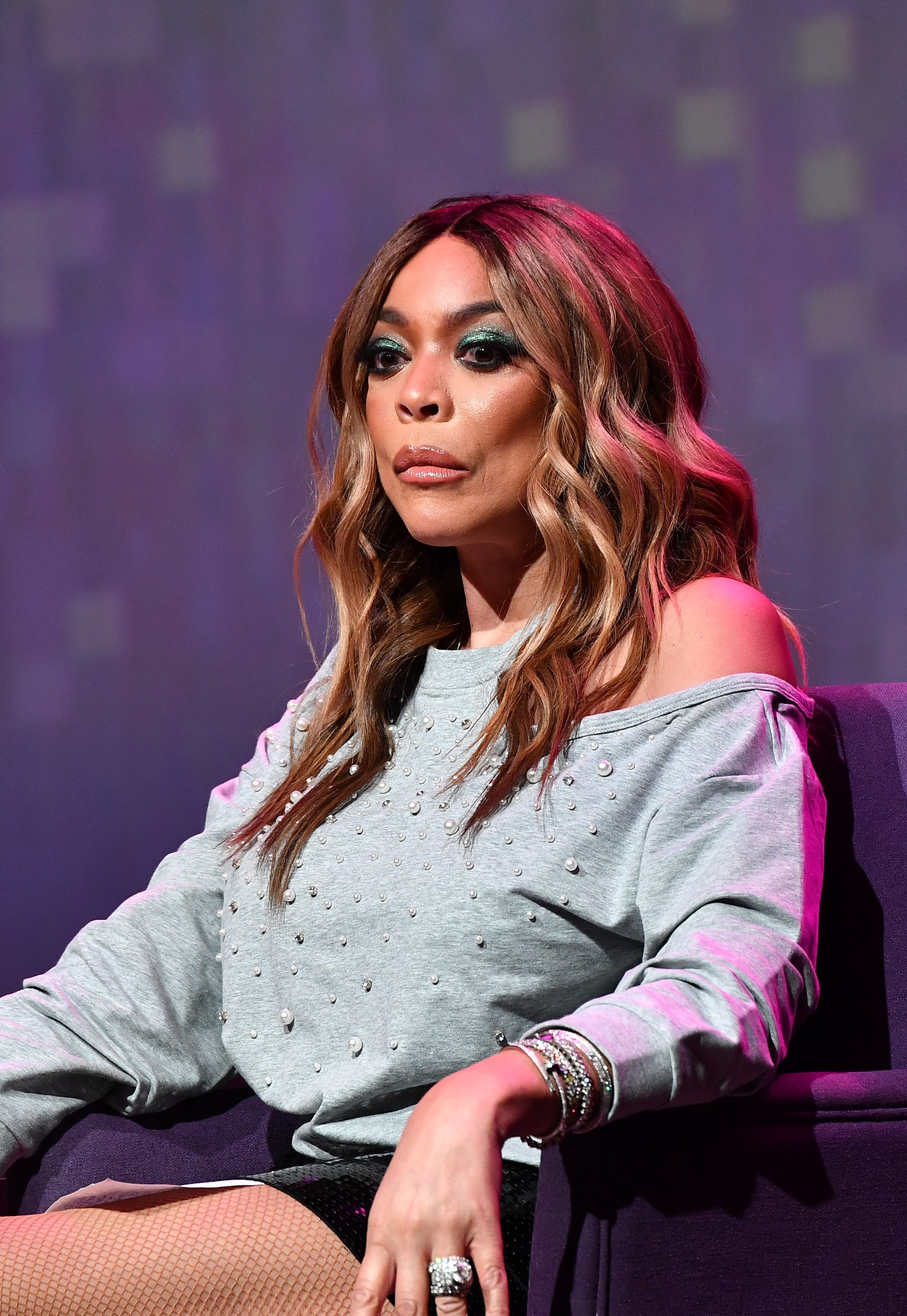 A ROUGH CHILDHOOD
As a child, she struggled to accept herself and dealt with body image issues. It didn't help that she was bullied at school for her weight and that her parents would "fat shame" her, according to what she told ABC News.
Wendy started her first diet in the first grade. "Tuna fish and mustard with yogurt on the side. Weight was a big thing for me to overcome," she said.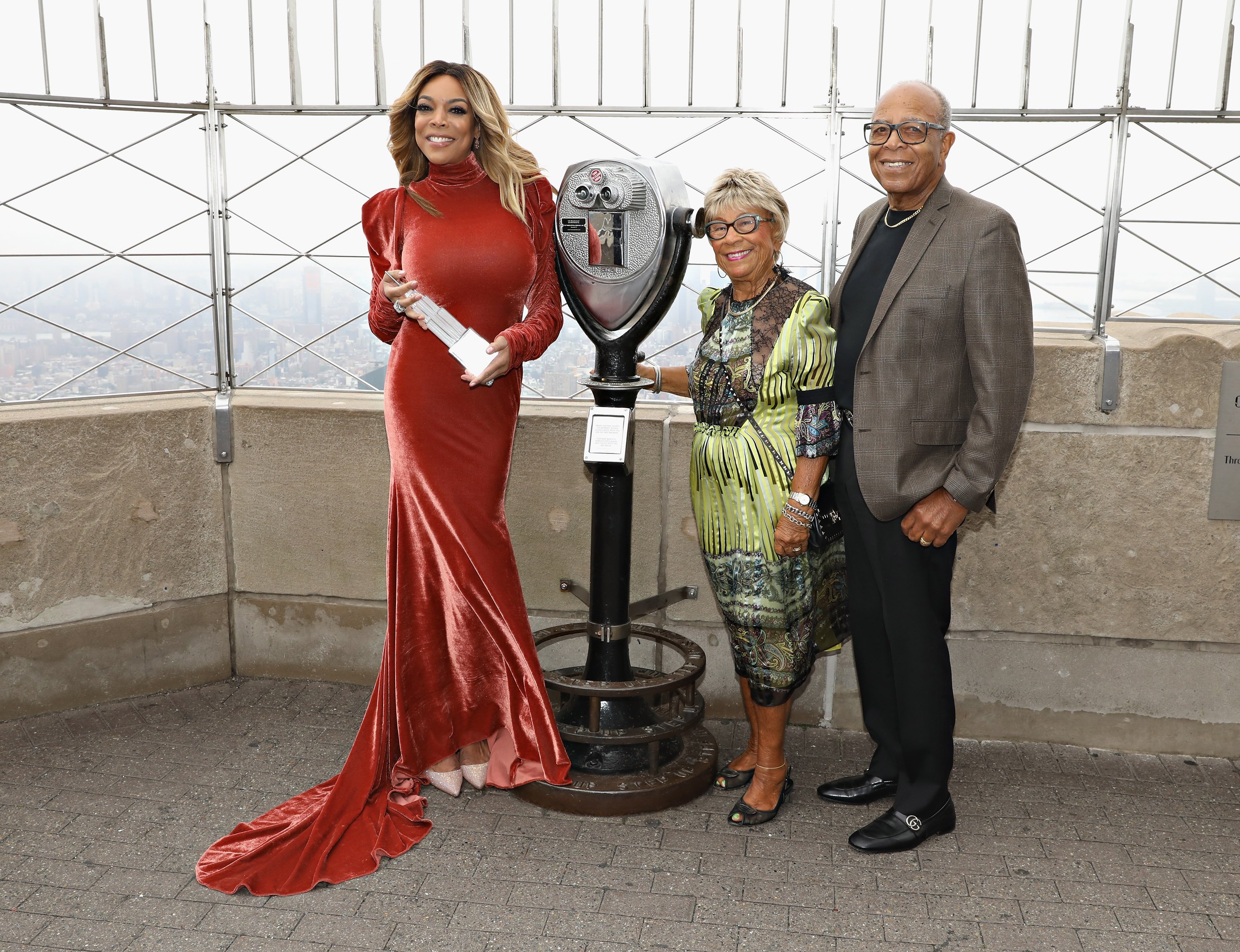 As time passed, Wendy was able to accept herself, and the boost in her confidence eventually helped her fix the relationship with her parents, who are now her biggest fans.
A COUPLE OF MISCARRIAGES
Wendy was at the top of her career in radio when she met Kevin Hunter and decided to start a family with him. But the task wasn't as easy as it sounds.
"There was a hiccup with a couple of miscarriages," she told People magazine. "Life is hard on us women."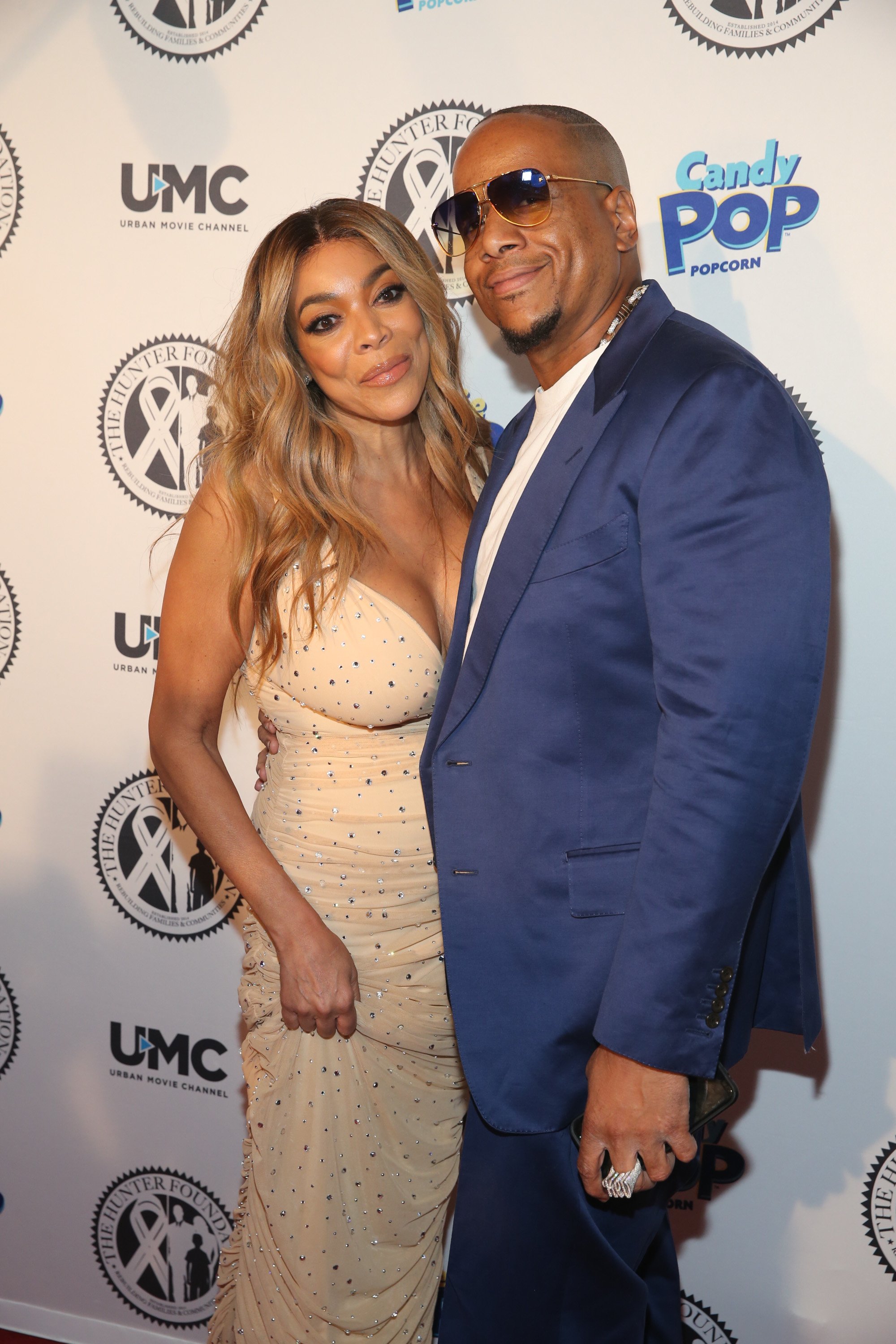 Wendy opened about those trying times during an appearance on American Masters: The Women's List, saying: "I fought tooth and nail to be a mother," and continued:
"I suffered several miscarriages including two at five months. That's when you have the clothes already picked out, and the nursery is already painted. They ask you do you want a funeral or do you want the cremation."
Eventually, Williams saw her dream come to reality when she welcomed son Kevin Jr into the world 19 years ago.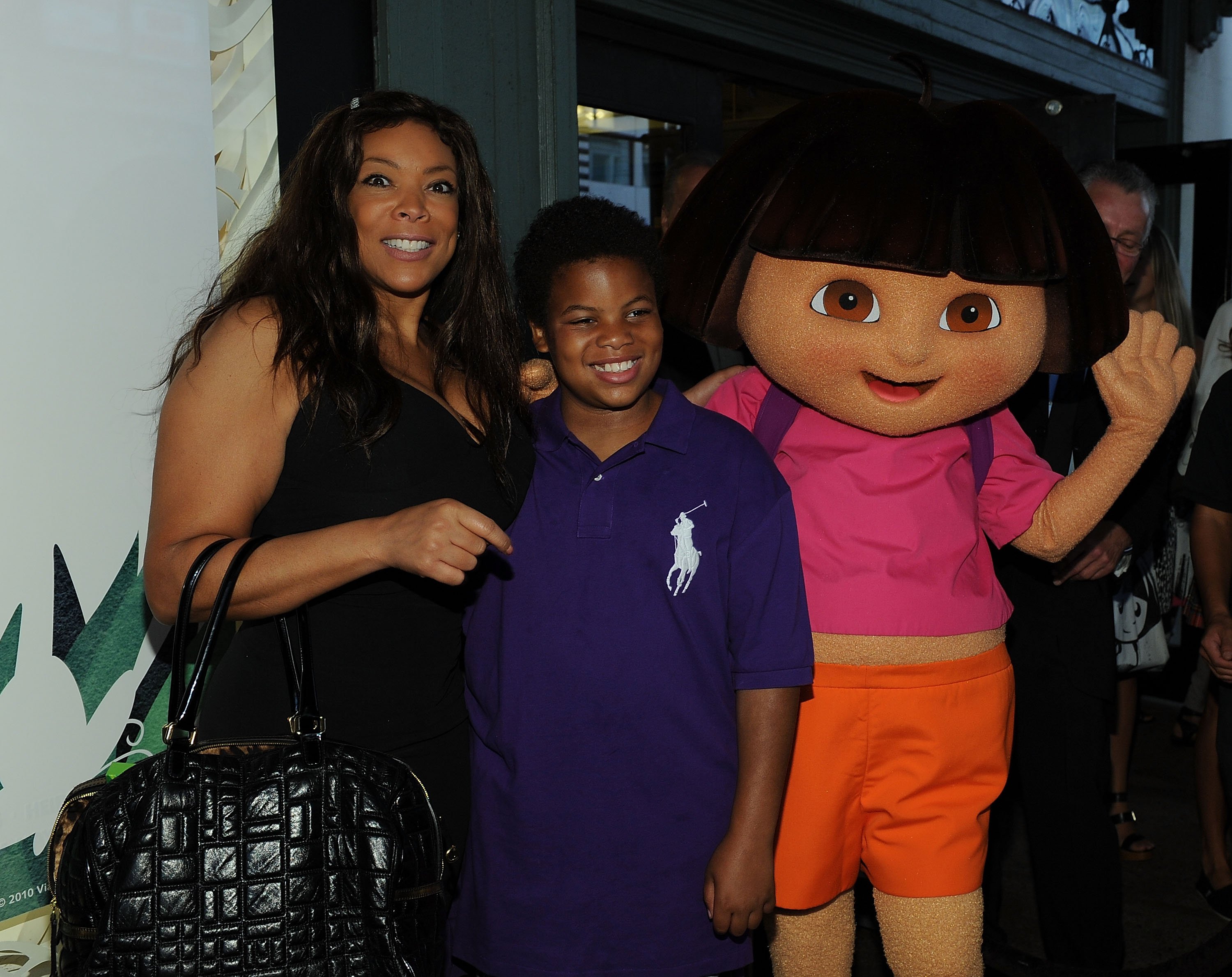 TEENAGE REBELLION
Although the first years with her son were filled with joy, Williams faced scary times when the boy finished high school, and his curious-teenager-self started to experiment with drugs.
"Our son, three years ago, he's 17 now, he just graduated from high school, he's leaving for college in September, but three years ago he smoked K2," Wendy told ET in 2018.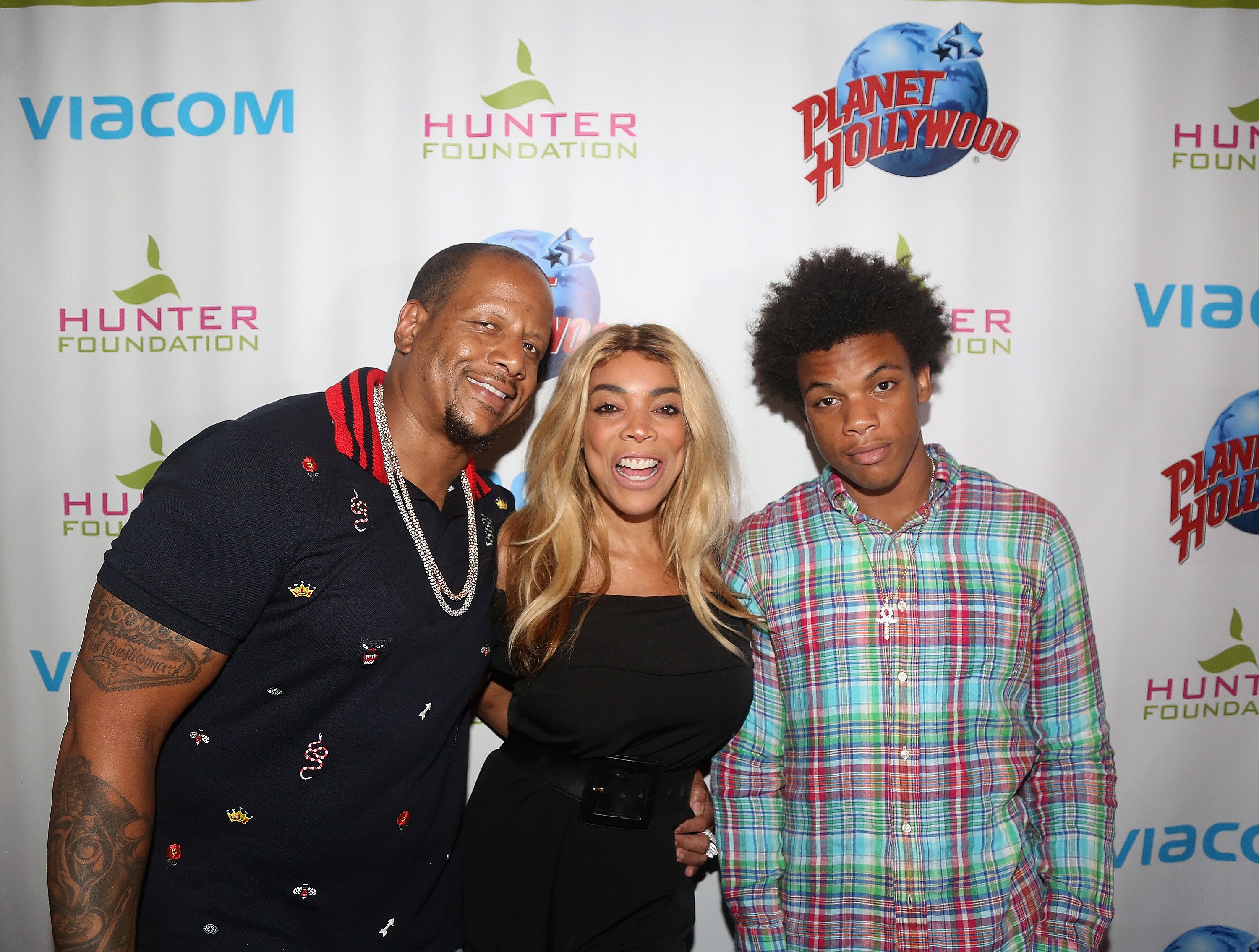 K2 — a form of synthetic marijuana — turned Kevin Jr into a stranger.
"I was horrified. My son became someone I didn't even know," Williams said, revealing she had noticed the changes in him "immediately."
Kevin was able to overcome his drug problems, but he hasn't been the only one in the family facing addiction.
A WALKING AND FUNCTIONING ADDICT
Williams also went through her bout of drug addiction, and she even called herself a "functioning addict," admitting that, although she was always high on cocaine, she managed to work without missing a beat.
"I would grab my headphones and arrogantly walk into the studio and dare them to fire me because I was making ratings," Williams revealed.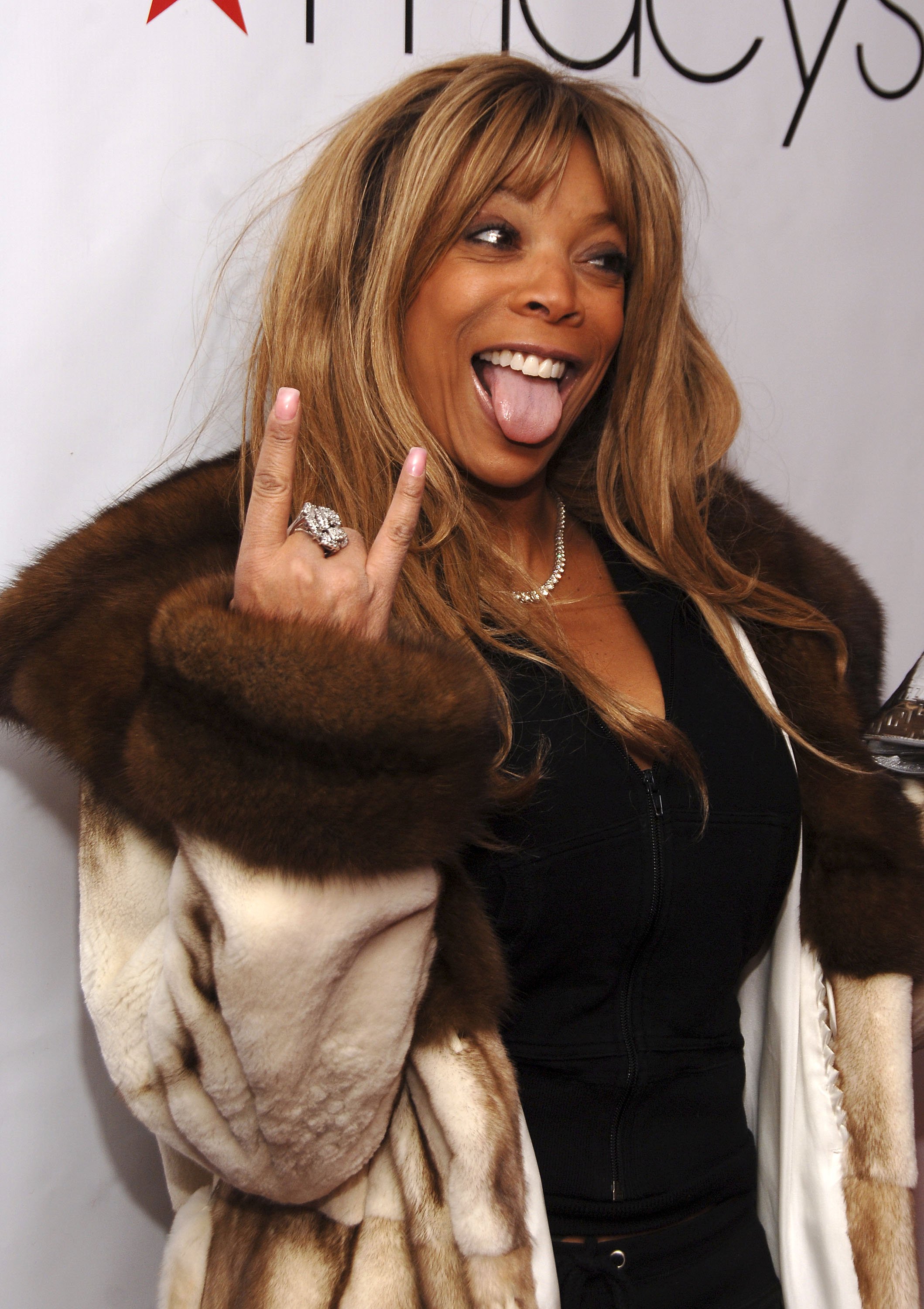 Although Williams decided to leave her addiction behind, she's still struggling with the aftermath of her almost ten years consuming drugs.
She confessed on an emotional episode of her show last month that she has been living in a sober house to help her cope with the addiction issues, not only to drugs, but also alcohol.
The confession followed a two-months break Williams took from her show earlier this year, blaming a fractured shoulder and her Graves' disease diagnose as the principal causes for her absence on the screen.
GRAVES DISEASE
Williams shocked her fans in Halloween 2017 when she fainted on her live show. Initially, she said she had overheated inside of her Statue of Liberty costume.
The 54-year-old decided to reveal then through People that she had been diagnosed with the autoimmune disease, which affects the thyroid, 19 years earlier.
She took her chance to encourage women to start taking care of themselves more often.
"We, as women, particularly if — we have families, you know, we're taking care of children, we're taking care of, you know, home, our husbands, we take care of everybody but ourselves," she said.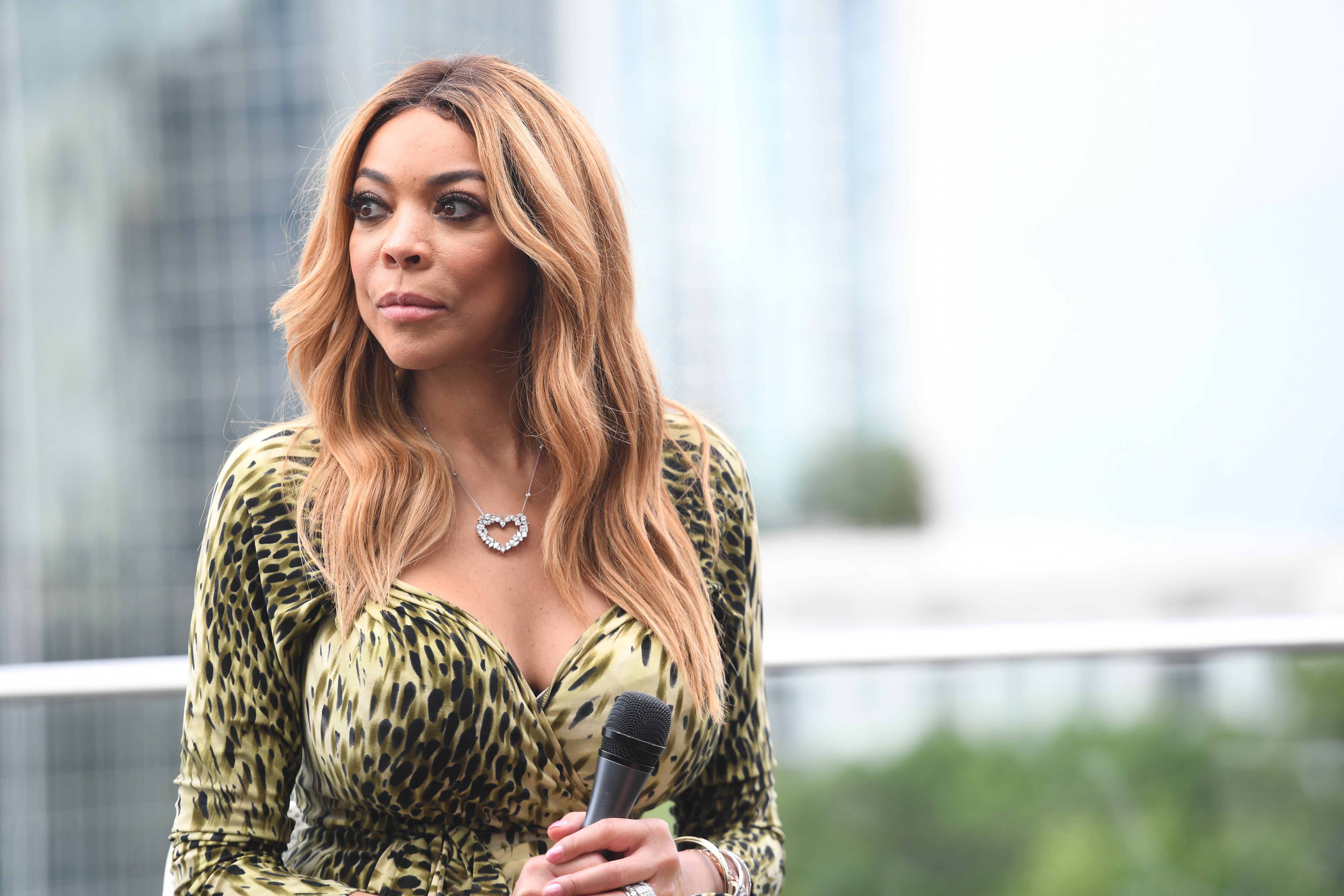 And continued:
"And it's really unfortunate. And that — that is something that has no socioeconomic thing to it. No matter what — no matter what the woman's status is, it seems like we're all in the same boat," she continued, adding that "I'm not doing that anymore."
SILLY RUMORS, A BABY AND A DIVORCE
On top of her severe personal struggles, Williams has dealt with ridiculous rumors through her career. The most persistent one if that she's a transgender woman. "I get it. I've got a strong face, a strong body. I'm 5'11. I wear wigs. I get it," she once joked.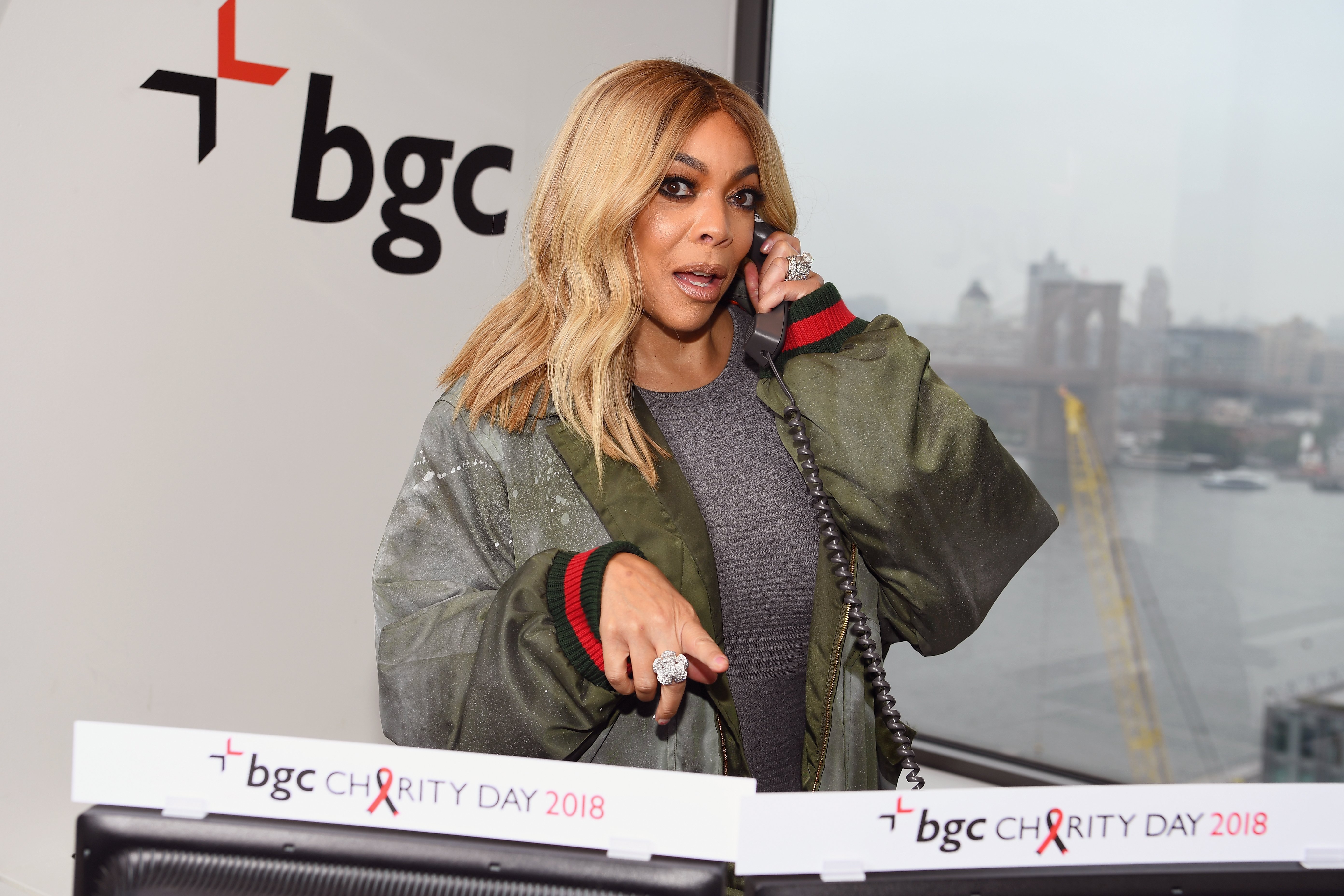 Now, Williams is going through a difficult moment in her life: her husband of more than 20 years, not only cheated on her for years but recently father a child with his mistress.
After months of speculations, Williams finally filed for divorce in April. She addressed the situation on her show telling her audience that:
"I have to tell you, you know I've been dealing with issues with addiction, alcoholism, and I have a whole new life that I planned for myself and my son."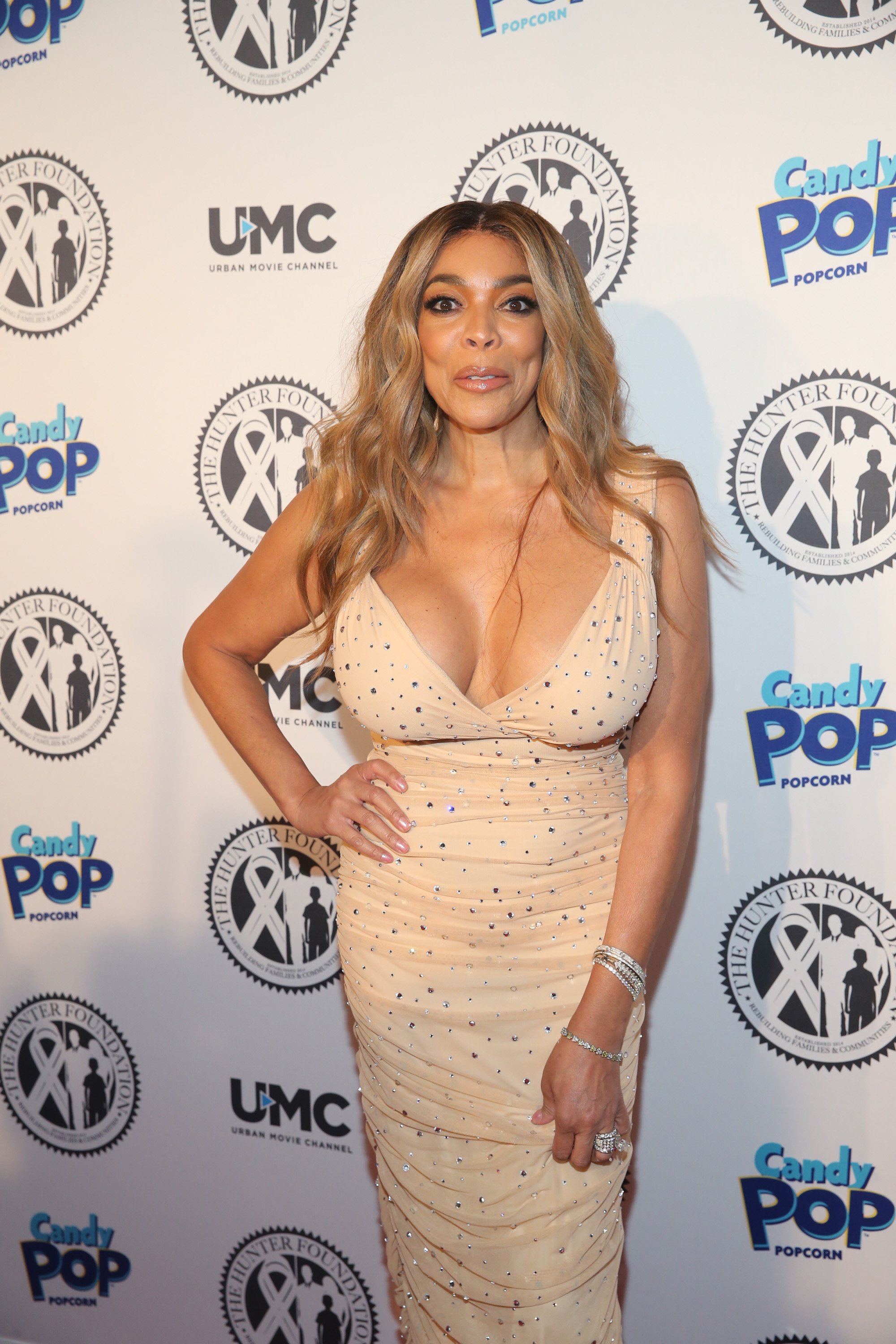 And continued:
"You wear a different mask when you're out here. … Everybody has things in their life that they're embarrassed to share with the world, or they're frightened to share with the world, or they're not ready to share with the world. Addressing my sobriety, my addiction, head on, has really helped me sort out every single compartment of my life."
Williams has now fired Kevin Hunter from his role as executive producer on her show, and she allegedly increased security to avoid the man.
Wendy is a fighter, and her life is an example of that. She will get through this in no time.