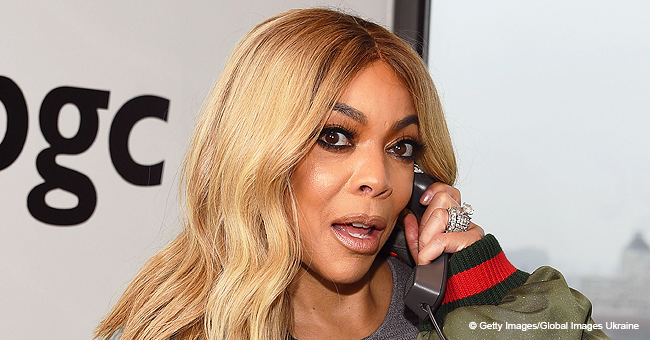 Kevin Hunter's History of Accusations during Wendy Williams Marriage
Wendy Williams is allegedly divorcing her husband Kevin Hunter due to the latter's infidelity and presumed love child. However, Hunter has an extensive list of controversial allegations from his past.
Only recently, a source via PEOPLE claimed that Hunter has been seeing his mistress Sharina Hudson for over a decade, rather than just the 10 years previously believed.
Hunter and Williams, 54, have been married for over 21 years now. They have one son, Kevin Hunter Jr. together. Last week, Williams finally seemed to have enough of Hunter's cheating when she served him divorce papers.
Hunter finally addressed his behavior
The tv host had the papers served on the set of her own show, "The Wendy Williams Show." Hunter responded to the situation publicly for the first time by sending out a through a statement to the magazine.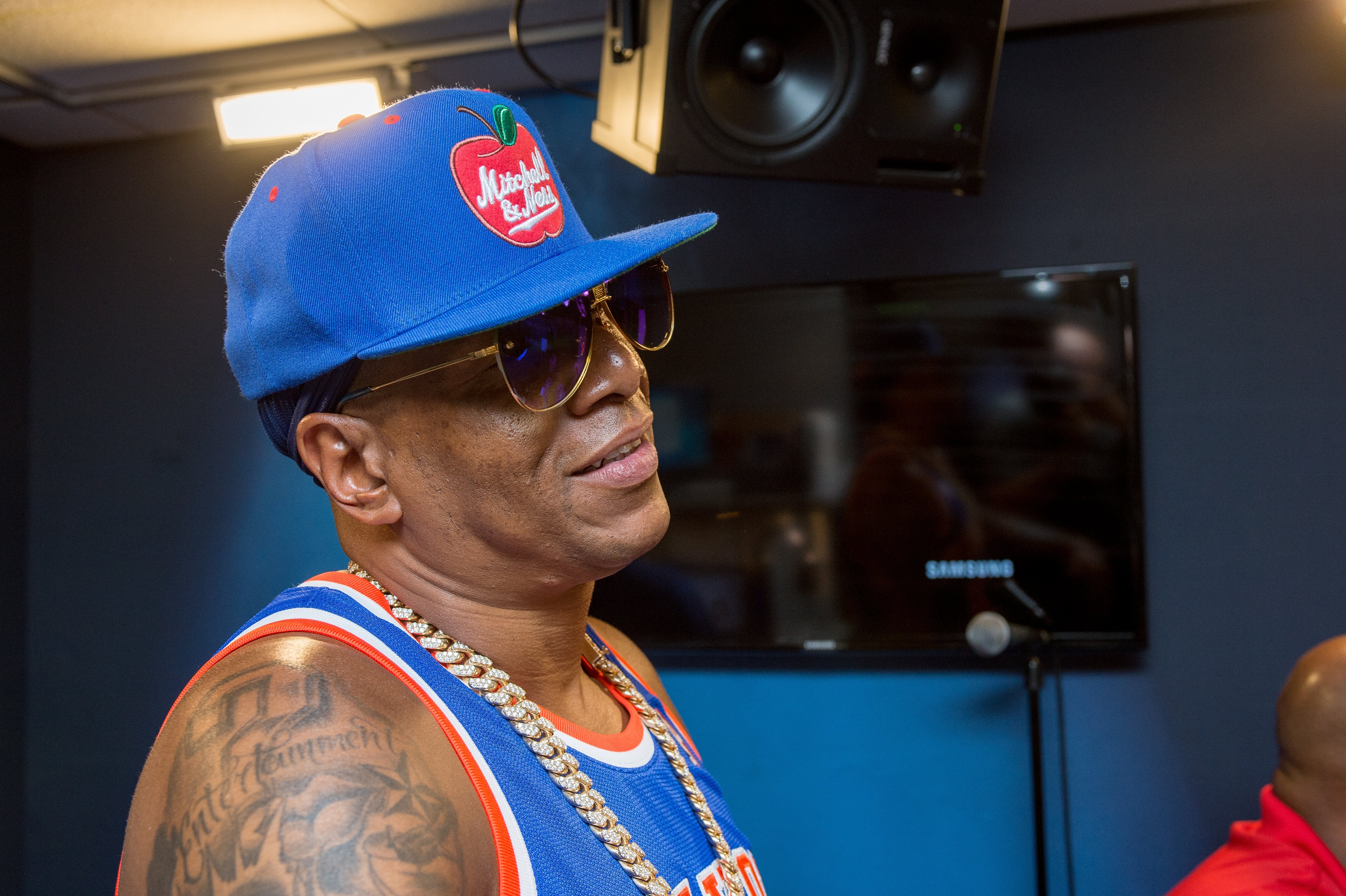 Kevin Hunter | Photo: Getty Images
He wrote:
"I am not proud of my recent actions and take full accountability and apologize to my wife, my family and her amazing fans. I am going through a time of self-reflection and am trying to right some wrongs."
If one looks into Hunter's past, though, it becomes apparent that he may have more than infidelity to apologize for. Still, the list of his alleged actions did start with a cheating revelation.
Williams overheard a phone call
In 2001, Williams' book "Wendy's Got the Heat" was released. It would later become a best seller. The book shocked many when Williams shared not only that her husband cheated on her, but exactly how she found out.
She divulged that she overheard a conversation between Hunter and his then-lover. "No woman deserves this. I wanted to kill him," the talk show host said.
Yet Williams stayed. She said she would leave for one of only three reasons "– if he was in love, if she was just as successful at what she does as I am in my career, if she had his baby."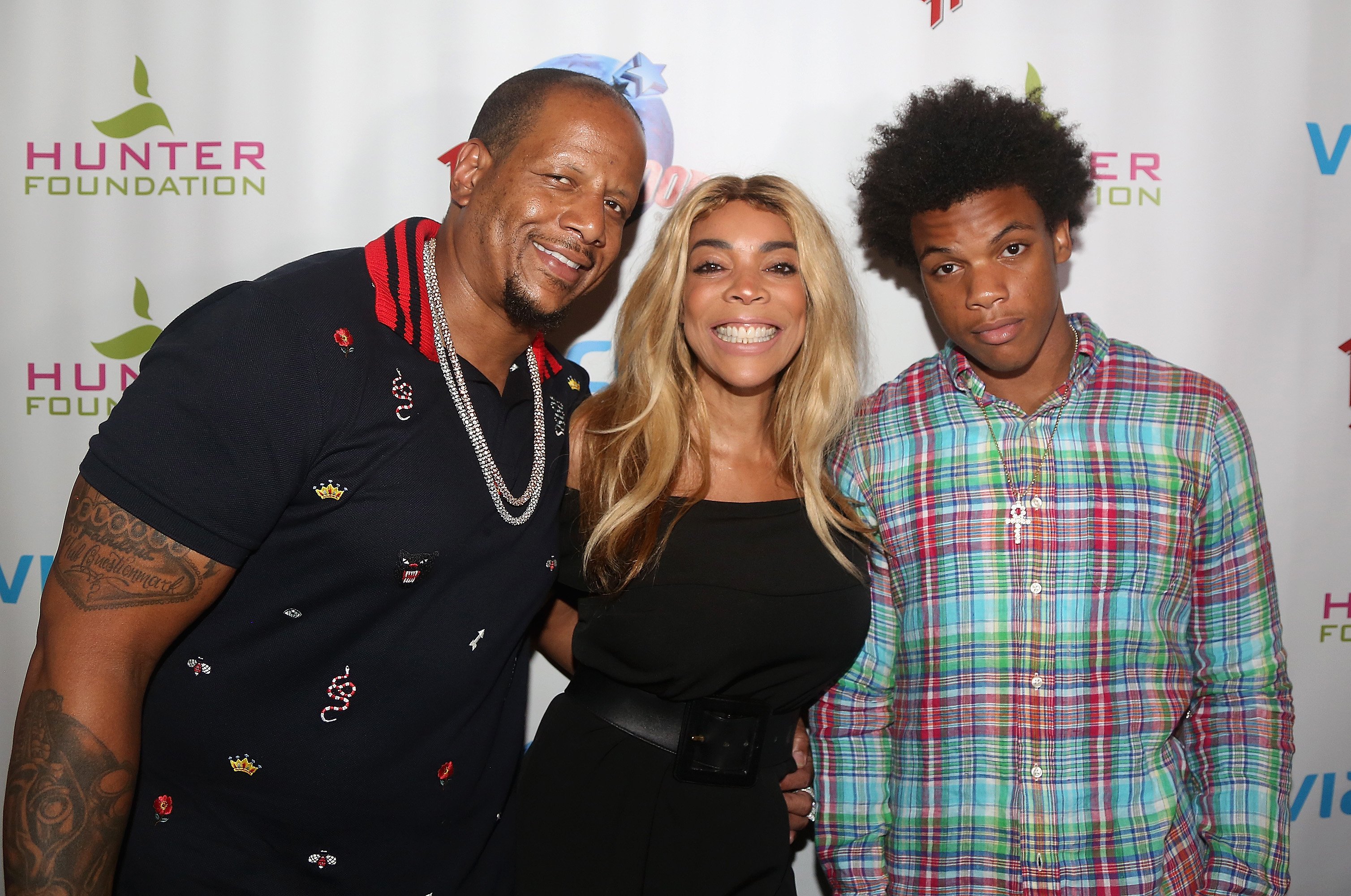 Wendy Williams and her husband Kevin Hunter and son Kevin Hunter Jr | Photo: Getty Images
Accusations arose at work
Years later in 2008, Hunter faced another problem that allegedly took place on set. He was accused by then-employee Nicole Spence, who said Hunter "repeatedly sexually propositioned [her] at work in the most crude and vulgar ways."
Spence also alleged that Hunter once abused Wiliams on the set by holding her neck and pinning her against the wall while he slammed the wall next to her repeatedly.
Williams stood by her man big time. She said the allegations were completely made up and that "this [expletive] is out of her mind." Legal authorities dismissed the case with prejudice.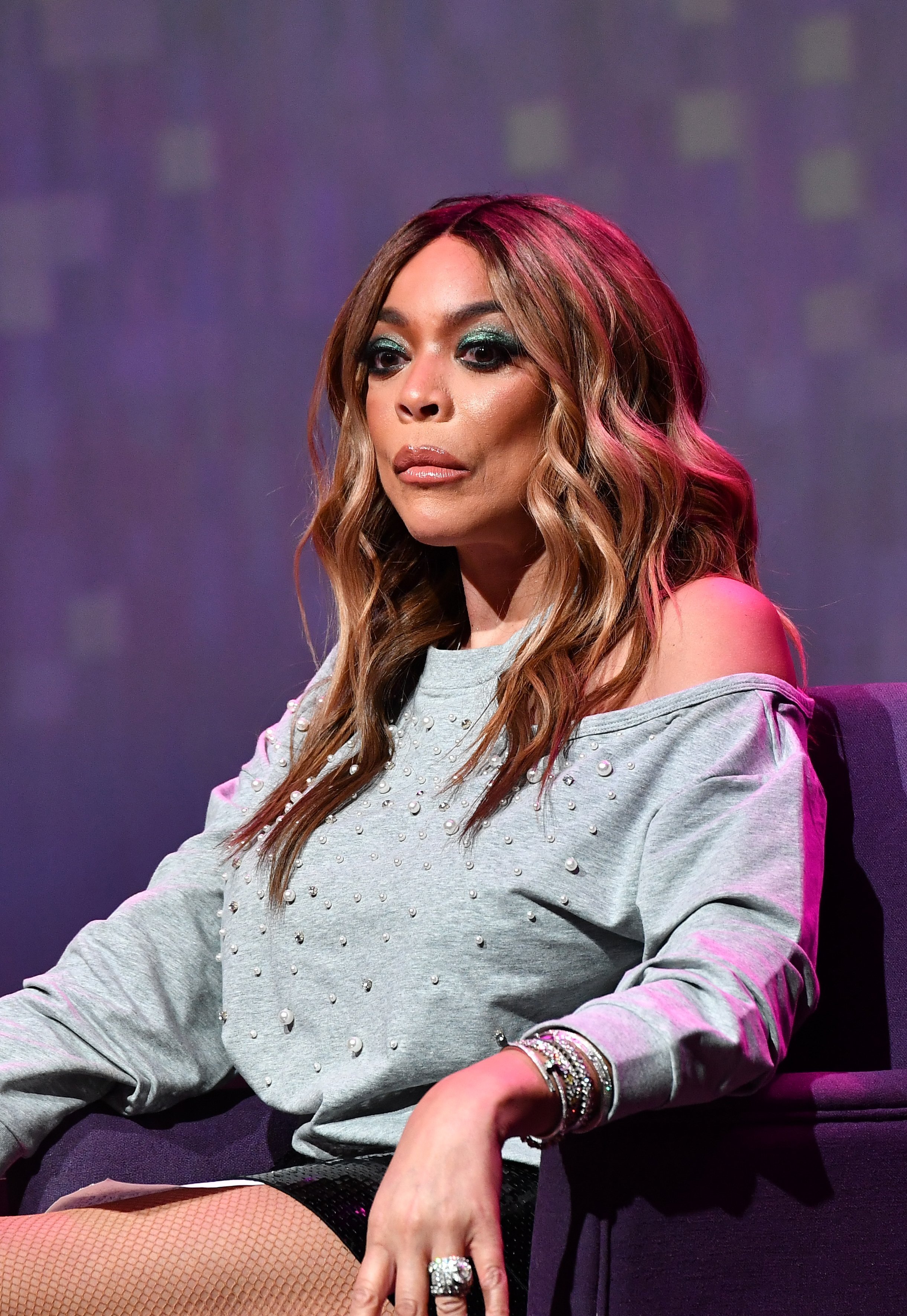 Wendy Williams, talk show host | Photo: Getty Images
Things took a twisted turn but it was all denied
A more bizarre situation arose in 2011 when Hunter was accused of being involved with a transvestite prostitute. Monica, also known as Mistress Terri, said that she and Hunter engaged in a long-term relationship and claimed she had Hunter's number as well as his address.
The couple put a stop to the rumors quickly by sending out cease and desist letters to various sites who published the story. Yet another allegation arose the very next year in 2012.
At the time, rumors emerged that Hunter appeared in a sex tape with another woman besides his wife. Willams again spoke out against the gossip, saying that she "wouldn't be sitting here right now" if it were true.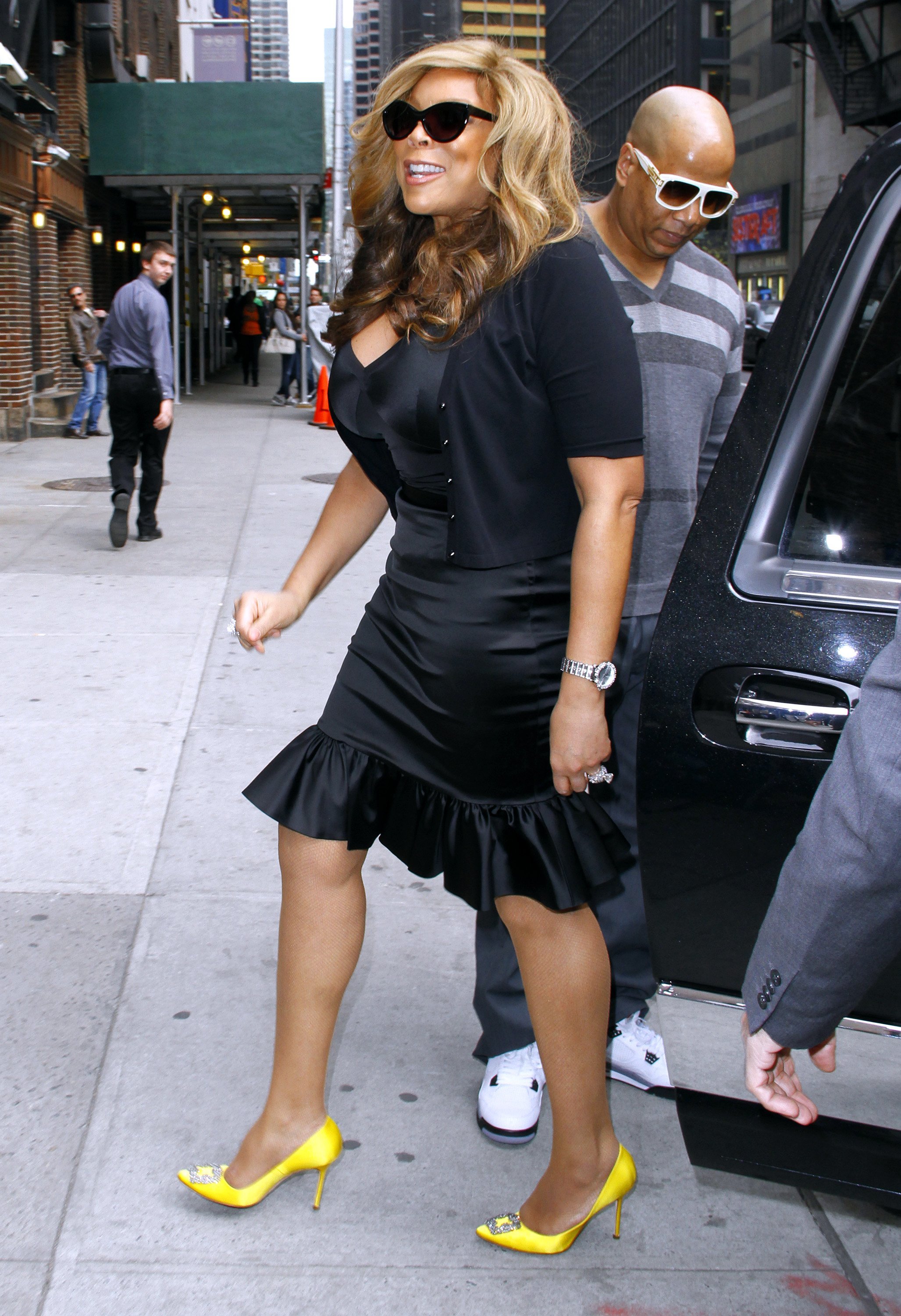 Wendy Williams and Kevin Hunter | Photo: Getty Images
...Until it could be denied no longer
As the years went by, though, gossip surrounding Hunter's mistress stayed at the forefront of stories involving the couple. By 2017, The Daily Mail put the talk show host and her husband on full blast.
They published an expose that showcased numerous photos of Hunter and Hudson walking around Morristown, New Jersey, visiting a gym, and going to restaurants together.
Celebrities used Williams' husband as a comeback
Since before that though, Hunter's infidelity was used against Williams when she insulted other celebrities on her show. In 2014, Porshia Williams divorced her husband, a move Williams questioned.
In response to the talk show host's words, Stewart reportedly took to social media:
"Should you stay with your husband after he cheats? Or Should you judge everybody else and not want to be judged? @WendyWilliams."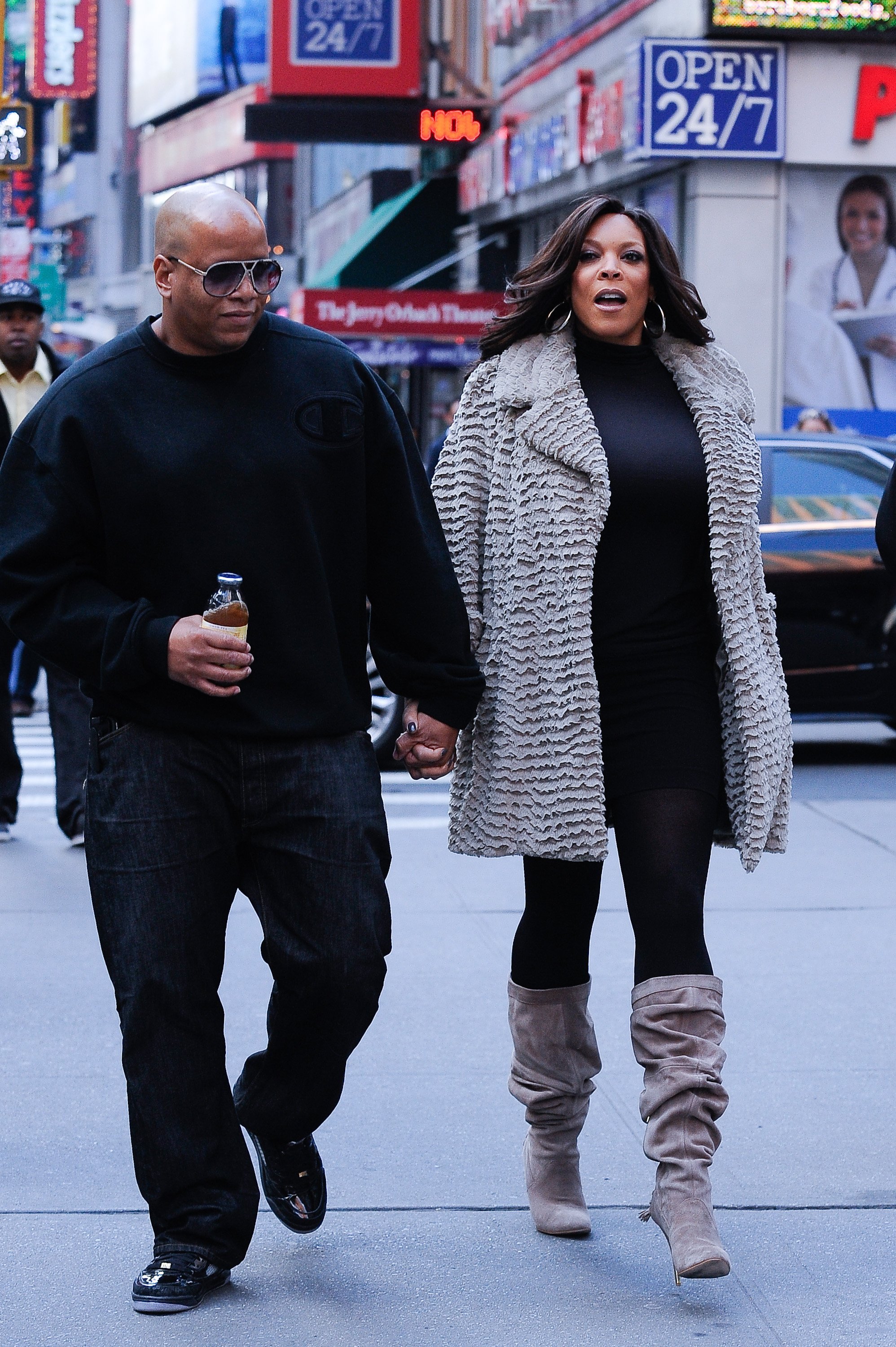 Kevin Hunter walking hand in hand with Wendy Williams | Photo: Getty Images
Evelyn Lozada also took a shot at Williams when the latter called Lozada's son a "cash register." Lozada hit back :
"Since u want me 2 open Dulce n LA. Maybe ur man can come 2 that store & purchase shoes 4 another woman like he did @ my Miami store. Bloop!"
Roseanne Barr was being interviewed by Williams when she also made reference to the host's situation. Williams asked Barr about her ex-husband and was hit with, "I don't like talking about husbands... Right, Wendy?"
Williams rarely addresses Hunter's actions
2013 was the first time Williams did speak again about her husband's infidelity and her decision to stay.
She said:
"I'm not back to the girl I was before him because when you get stung like that you never go back to who you were. Only a fool does. But I love him and he loves me."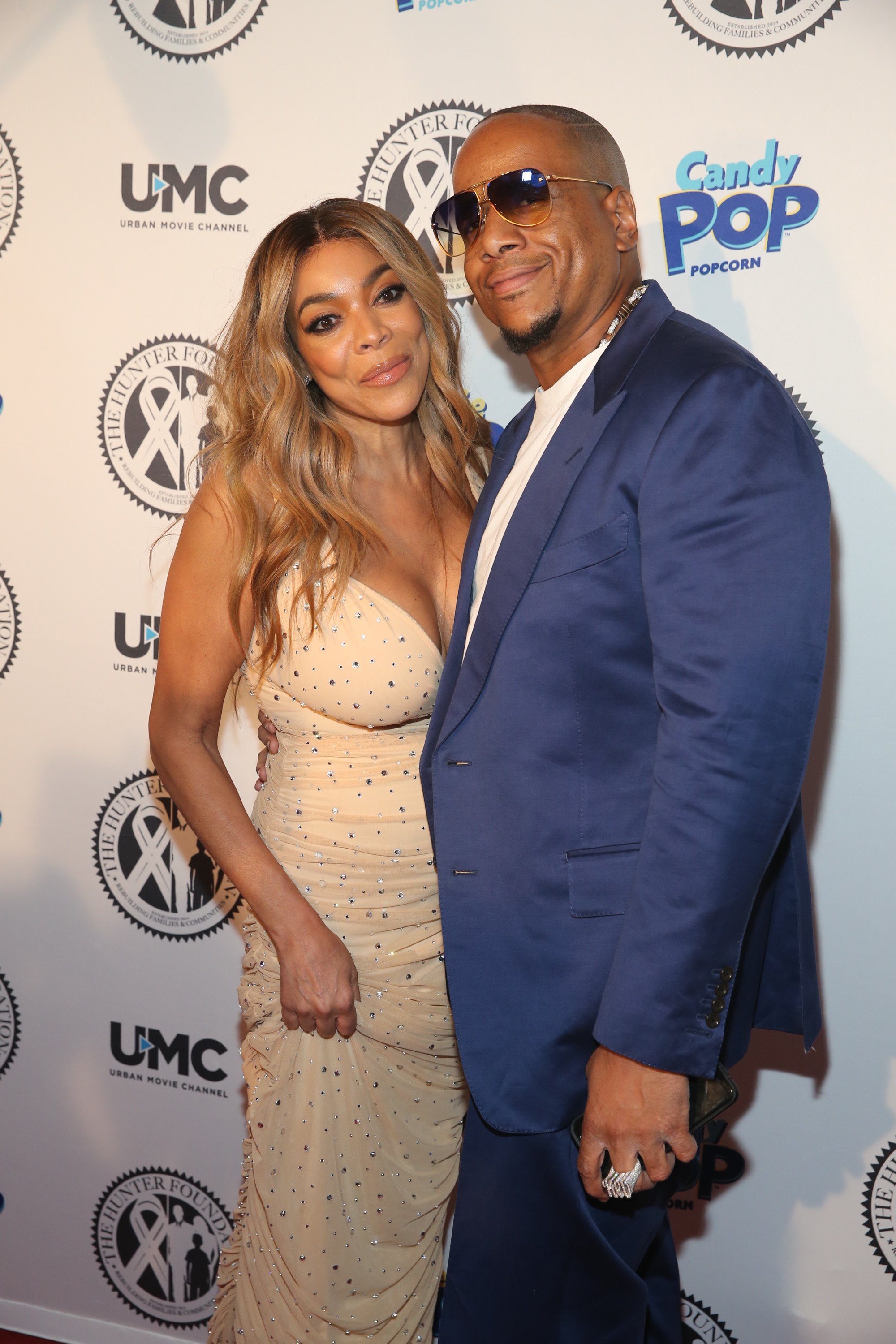 Wendy Williams and husband Kevin Hunter | Photo: Getty Images
She further stated that she did not regret staying with her husband, something she could not have perceived doing in her 20s.
After the story came out in 2017, Williams again addressed the situation on her show with no shame:
"It's some sort of weird story going around the Internet regarding my husband. Look, I'm a straight shooter. Pow, pow. All you got to do is Google him and you see the story. You can believe what you want, but… [flashes ring] I stand by my guy."
She added:
"All is well in Hunterville. Don't believe the hype. And if there was hype, believe me you, I would let you know. And by the way, I'll be following this story. So I guess I'll have to watch to find out what happens."
Wendy Williams and Kevin Hunter | Photo: Getty Images
Things culminated to the divorce
Of course, what eventually happened was that the talk show host ended up in a sober house for her use of drugs and alcohol soon after news outlets published the story that Hunter had fathered a child by his mistress.
Williams spoke to her audience about her addiction issues for the first time in March. Around the same time, she addressed her marriage by pointing out how she was still wearing her ring.
Merely weeks later, Williams appeared on her show without her marriage band for the first time. It was the day after she filed for divorce. On the following segment, Wendy spoke about moving on with her life, leaving the sober house, and spending time with her son.
Most persons are proud of the talk show host for taking the big step and finally moving on with her life without the problematic Hunter. We hope she continues to accept the help she needs as she enters a new stage in her journey.
Please fill in your e-mail so we can share with you our top stories!