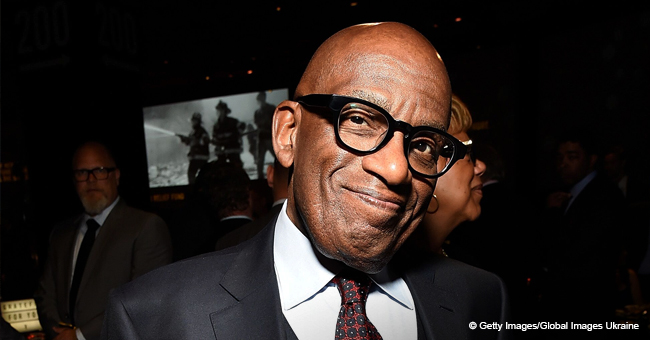 Al Roker on Raising a Teen Son with Special Needs
Parenting is hard but having a special-needs kid can even be more challenging. "Today's" weatherman Albert Lincoln Roker Jr. also known as Al Roker Jr. shares the joy and lessons he's learned from his son Nick.
Roker who has a 17-year-old son Nick with wife Deborah Roberts had an honest conversation with "Guideposts" magazine about raising a child with special needs. In the article, Roker had a lot to say about his son.
The weatherman stated that he admires the way that his son never lets his developmental delays affect the way he lives and the things he does.
Roker explained that he and his wife knew that their son was different right from the beginning because he wasn't growing as fast as he should have; Nick did not hold their fingers as tightly, wouldn't always meet their gazes, crawled late and he could barely talk and walk at three years.
Nick started getting a lot better after getting him the help he needed. According to his father, Nick now has a few hobbies which includes going to church, Tae Kwon Do, swimming, chess, and basketball. According to Roker, the teen has found "his place in this world" by helping the worship team and carrying the cross down the aisle at the start of every Sunday Service.
"Last year, he went on a mission trip to Haiti with other teens from church, helping out at an orphanage, reading to the kids, playing games with them, doing chores," Roker recalled. "When we picked him up at the airport, the first thing he said in the car was "I can't wait to go back."
Roker also revealed that a lot of people ask him if he is proud of his son, and his reply is "yes I am, more than they'll ever know." Because he believes not a lot of kids can deal with the obstacles his child faces. Besides Nick, Roker and Roberts also have a 20-year-old daughter "Leila."
Al Roker and his wife met in 1990, she's a seasoned reporter for "ABC News," a rival network to her husband's "NBC's Today" show, but off camera, they are both lovers.
Al Roker has achieved a great feat in his career which leaves him with an accumulated net worth of about $30 Million. He earned a lot from his various works which include being a Television journalist, meteorologist, Television producer, voice actor, actor, and author.
The author has hosted essential shows such as "Who Wants to be a Millionaire," "Celebrity Family Feud" and many more. He is a thirteen-time "Emmy Award" winner and also a "Guinness Book of Record" holder.
Please fill in your e-mail so we can share with you our top stories!