Houston High School Principal Explains Why Parents Must Follow Strict Dress Code
The Principal of James Madison High School in Houston, Texas, has recently decided to institute a controversial campus dress code for parents who wish to enter the school grounds.
Carlotta Outley Brown, the Principal, sent parents an official letter explaining the reason behind her decision and the effect it could have on the students.
According to Brown, parents should dress appropriately whenever they step on campus because it would provide a positive example for their children to follow.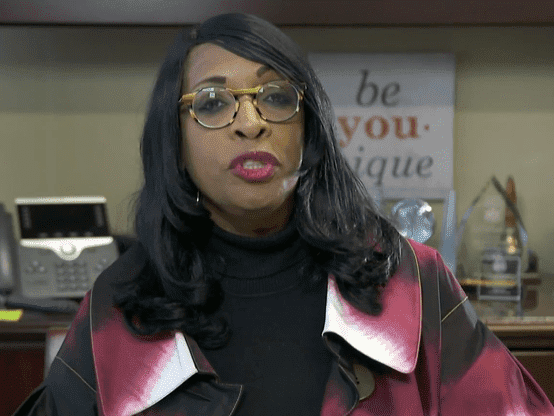 "Parents are their children's first teacher"
The principal explained that she wants parents to be aware of what the wear since James Madison High School is "an educational environment, a place of learning."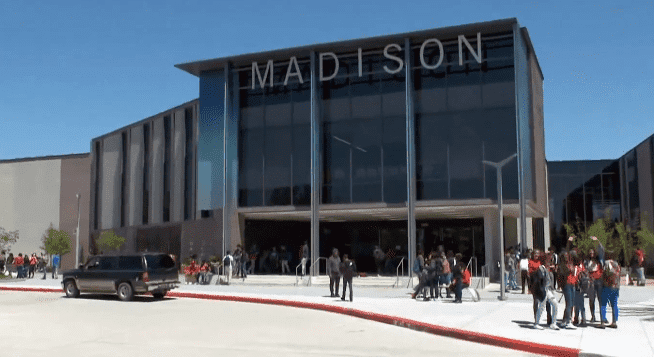 WHY BROWM CREATED THE DRESS CODE
By having parents follow a certain dress code, Brown hopes to avoid having impressionable children exposed to less appropriate attire, such as see-through clothing.
Brown shared that, recently, the mother of a student walked into the school with a see-through shirt that exposed her breasts. There was also a woman who showed up with her thong sticking out of her pants.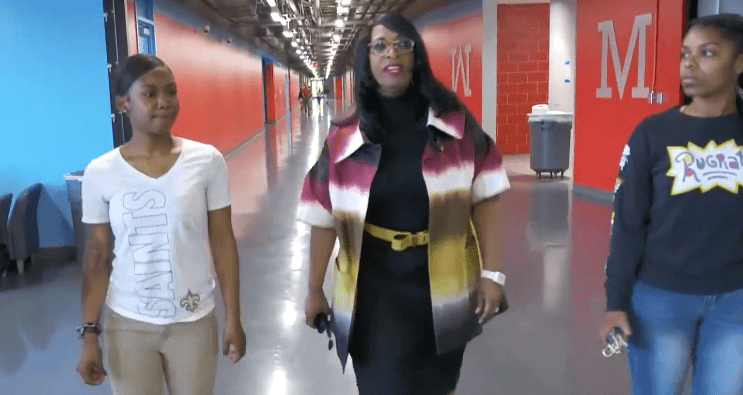 The concerned Principal said:
"Parents are their children's first teacher. They have to dress a certain way. It's not to prohibit them from their expression but it's to ensure that they know how to conduct themselves."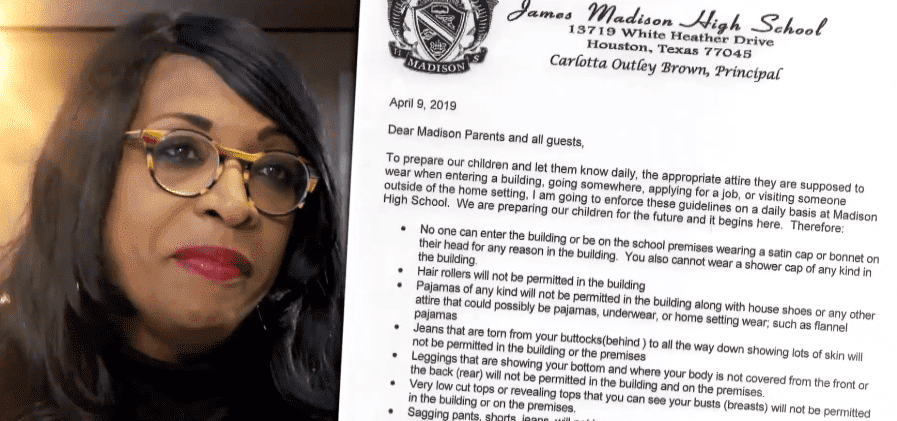 EXAMPLES OF BAD CLOTHING PIECES
In the letter, Brown wrote that, in order to prepare their children a future where they know what is or isn't appropriate to wear, parents would have to follow the established guidelines.
The set of rules informed parents what they shouldn't wear when visiting the school, such as pajamas, ripped jeans, revealing leggins, sagging pants and Daisy Dukes shorts, just to name a few.
A HEATED REACTION
The decision was received badly by some of the parents, one of them being Joselyn Lewis, a mother who claimed she was forbidden to enter the premises due to her outfit.
The dress code policy comes just two weeks after reports that James Madison High School turned away Joselyn Lewis, a mother trying to enroll her daughter, because of what she was wearing and what was on her head... Is this policy a little excessive!? https://t.co/J6DaNuaMRY

— EBONY MAGAZINE (@EBONYMag) April 24, 2019
According to Lewis, Brown wouldn't let her in because her slippers and headscarf didn't match the allowed dress code, as well as the dress she was wearing, which the principal considered to be too short.