Caitlyn Jenner Poses with Partner Sophia Hutchins at 'Empowerment in Entertainment' Gala
Caitlyn Jenner and her longtime partner, Sophia Hutchins, made heads turns on the red carpet at the Hollywood Reporter's first Empowerment in Entertainment Gala. Hours earlier, the pair took to Instagram to promote Kylie Jenner's new eyebrow kit.
The former "Keeping Up with the Kardashians" star stood out wearing a black top, bolero jacket, and a red skirt. She added black stilettos to the sophisticated look and wore a simple gold necklace with her hair loose on her shoulders.
Her partner, 23-year-old Sophia Hutchins, cut a slender figure in a black jacket with golden buttons, matching slacks and pumps.
Jenner and Hutchins were part of a star-studded audience that attended The Hollywood Reporter's inaugural Empowerment in Entertainment event at Milk Studios in Los Angeles on Tuesday.
Among the guests were also Oprah Winfrey, who was the honoree of the night, Selena Gomez, Ciara, Alicia Keys, Don Lemon and more.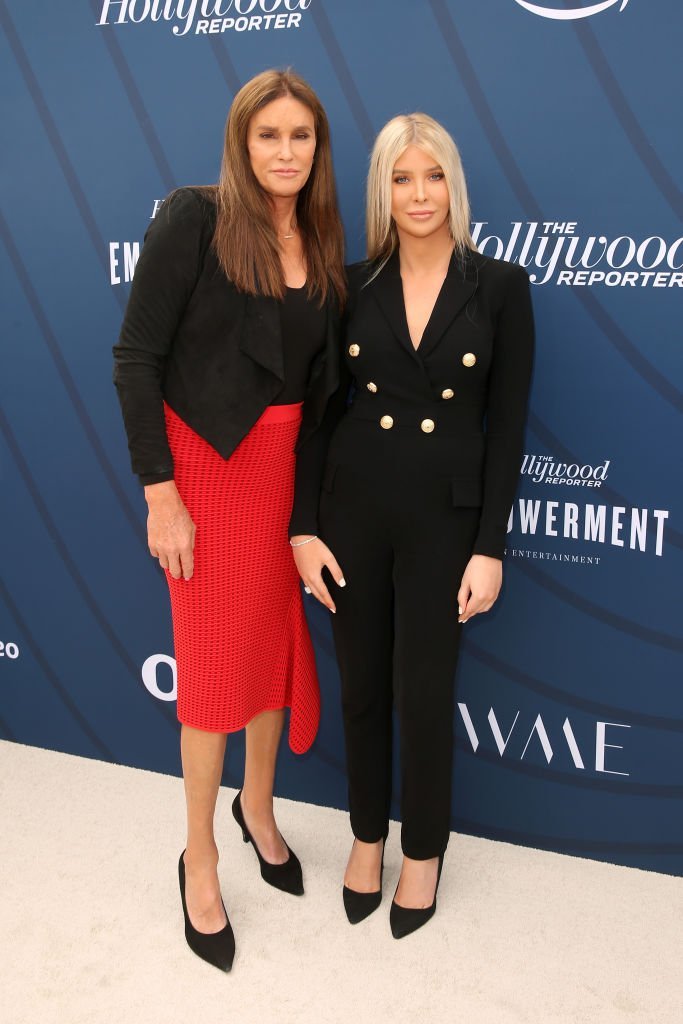 Earlier in the day, Jenner took to Instagram to shamelessly plug her daughter Kylie Jenner's new KyBrow eyebrow kit.
Caitlyn shared a clip getting ready for the luncheon, and, showing off the big KyBrow kit, she told fans her makeup artist did one of her eyebrows and Sophia volunteered to the other one.
Although Hutchins didn't seem too sure about what she was doing, Jenner promised to post a pic of the result later. Fans are still waiting for an update.
However, based on the pics from the event, it's safe to say if Hutchins did Caillyn's eyebrow in the end, she did an excellent job.
The women have been living together for a while now, and even though they refused to acknowledge the status of their relationship to the public, Hutchins admitted in a "The Hidden Truth" with Jim Breslo, that they are partners who live together but are not in a romantic relationship.
"I wouldn't describe it as a romantic relationship," Hutchins said.
And continued:
"We're partners in everything we do; we're inseparable. We're business partners. We live together. We share a dog, and we share family, we share a life together. I would not use the word 'girlfriend,' I would not use the word 'dating.' We're partners."
Jenner, 69, has also denied a romantic relationship with Sophia.
When asked about in an interview with Variety last year, she stated: "We are not going to get into that. But we are very close. We do a lot of things together. We're kind of inseparable. We're the best of friends."