Asos Tycoon Lays His Children to Rest after They Were Killed in Sri Lanka Terrorist Attacks
Andres Holch Povlsen, the Asos tycoon, lost three of his children during the horrifying Sri Lanka terrorist attacks on Easter Sunday and they have now been laid to rest.
The funeral was held on Saturday, May 4, 2019, at Aarhus Cathedral, in Denmark, where the family is originally from, and was attended by family, friends and even the Danish Royal Family.
It has been reported that the three children, Alfred, Alma and Agnes, were staying with their family at the Shangri-La Hotel in the capital of Colombo when it was hit.
Three children of retail billionaire Anders Holch Povlsen were killed in the attacks in Sri Lanka on Sunday, according to a spokesperson for his company https://t.co/rqUMhwNbw8 pic.twitter.com/PKlgVJ0ByK

— CNN (@CNN) April 22, 2019
A PAINFUL GOODBYE
During the service, the fashion billionaire was spotted consoling his wife, Anne, and daughter, Astrid, who managed to survived the attacks perpetrated by two suicide bombers.
The children's coffins were covered by blue, pink and purple flowers and Astrid was seen walking up to them to cut a set of balloons that flew into the sky.
Tragic picture shows small coffins during funeral of ASOS billionaire's children https://t.co/zLozgyVmph pic.twitter.com/7y9s1Rmla3

— The Mirror (@DailyMirror) May 4, 2019
NOT ALONE
Last week, following the death of his children, Povlsen described the loss as "utterly incomprehensible" and took the opportunity to thank all those who sent their love and support.
The tycoon also promised that they would brave through the tragedy thanks to the family, friends and neighbors they have in the Danish town of Brande.
Danish billionaire #AndersHolchPovlsen lost three of his four children in the #SriLankaAttacks . Considered to be Denmark's richest man, the 46-year-old, his wife Anne and their four children were in #SriLanka on vacation at the moment of the attacks. https://t.co/RJAU0YsROB pic.twitter.com/Ns90j9bm8K

— China Plus News (@ChinaPlusNews) April 22, 2019
It is believed that Povlsen was hurt in the terrorist attacks carried out by Zahran Hashim and Ilham Ibrahim, but the injury was is yet to be revealed as he was later discharged from the hospital.
The children's coffins were covered by blue, pink and purple flowers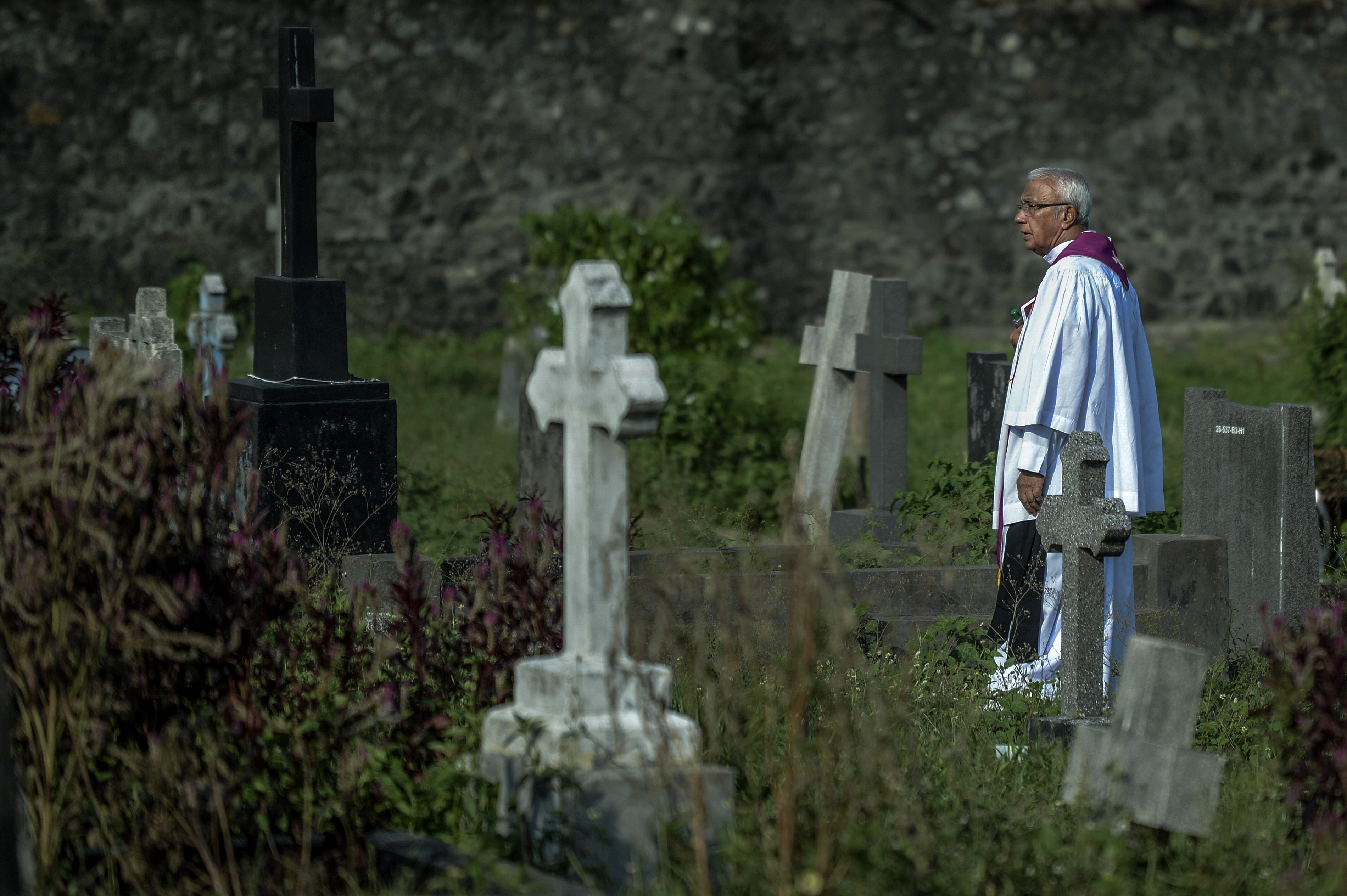 HUNDREDS KILLED IN THE ATTACKS
Alfred, Alma and Agnes were three of the 253 people that lost their lives in the nearly-coordinated explosions that shook Sri Lanka on Easter Sunday.
At the time, three churches in Negombo, Batticaloa and Kochchikade District, as well as five popular luxury hotels, were chosen as targets by the terrorists.
Following the attacks, the government declared a curfew and cut off all access to social media services to prevent misinformation and rumors from being spread.