Judge Judy Earns a Standing Ovation for Her Emotional Speech at the Daytime Emmy Awards
Everybody's favorite television judge, Judge Judy Sheidlin, was honored this past weekend with a Daytime Emmy Lifetime Achievement award, bringing the star-studded crowd to their feet with a speech true to her feisty, larger-than-life personality.
Shedding her familiar black robe and sporting a new hairstyle – a pigtail fans have been gagging over for weeks – Sheindlin took the stage to receive the award from Amy Poehler who gushed when the famed Judge named the actress as her new ''BFF''.
Surprise presenter @smrtgrls Amy Poehler presents @JudgeJudy with her #DaytimeEmmys Lifetime Achievement Award! pic.twitter.com/uwrLBKQ2N6

— Daytime Emmys (@DaytimeEmmys) May 6, 2019
The gravity of the moment wasn't lost on anyone as Sheindlin spoke,
''I have a profession that's always been my passion and tonight I have this lovely honor, which says I've done my job well''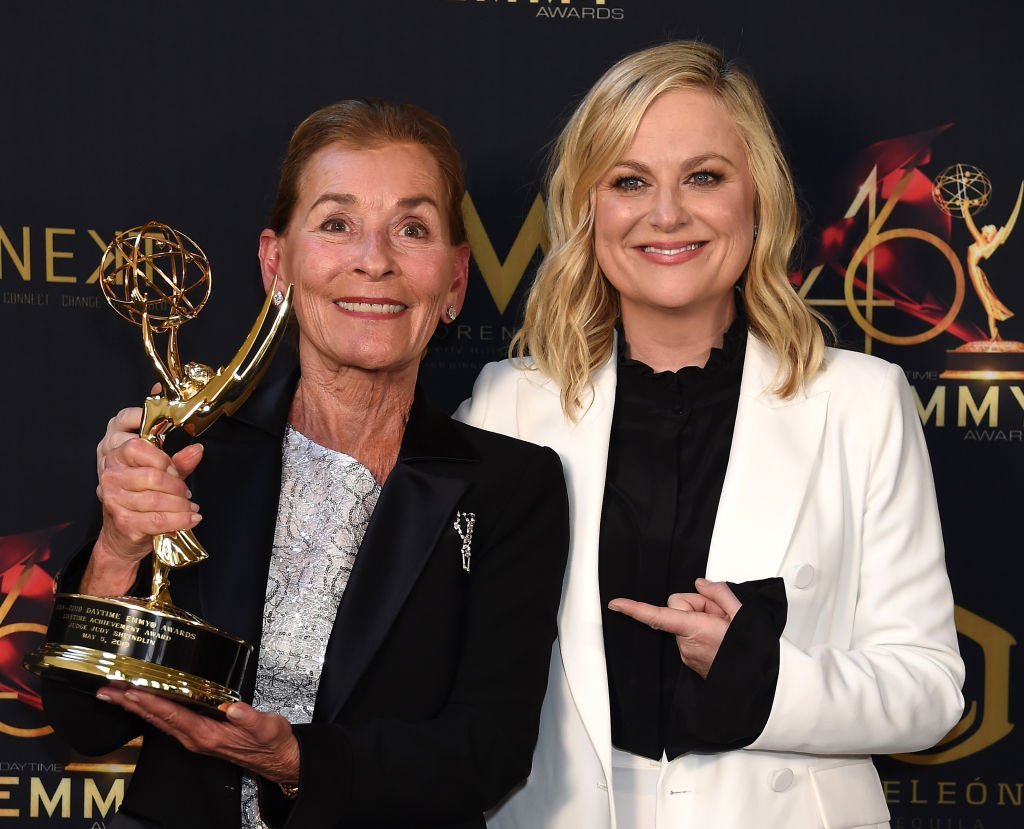 Sheindlin is an American television icon, but with her characteristic wit reminded fans of just how far she has come with and anecdote from her first day at Law School.
''I was greeted by a faculty professor and the first thing he said to me was, 'young lady, why are you taking the seat of a man who is going to use his law degree as a profession.' So, the moral of the story is, you challenge a kid from Brooklyn at your peril.''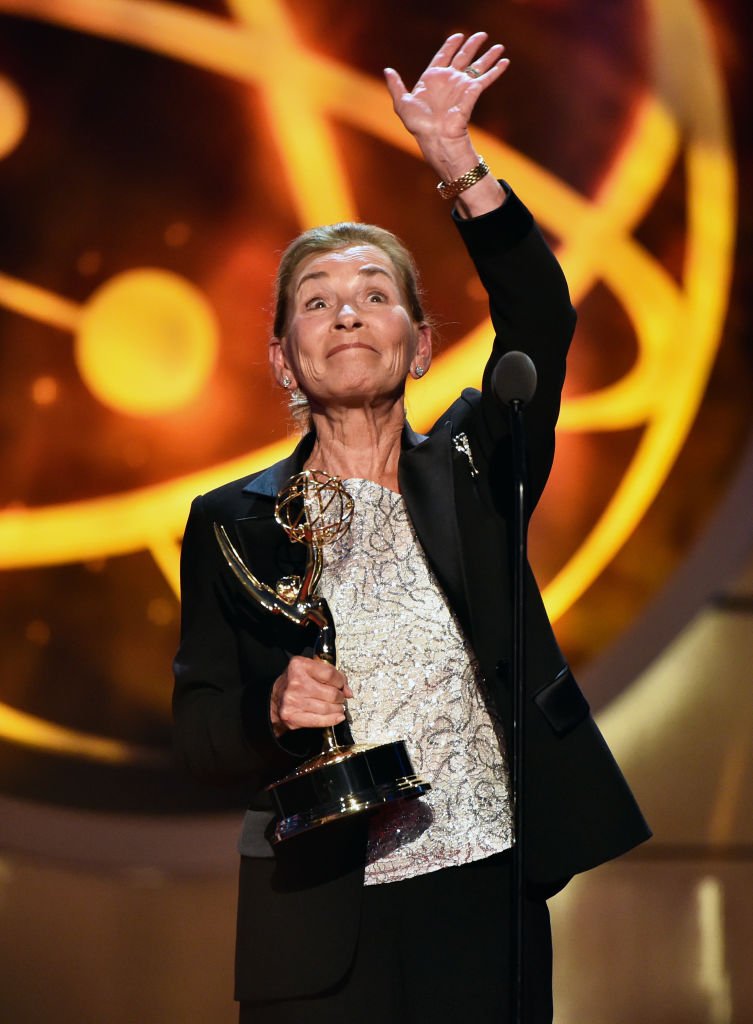 Sheindlin is a proud mother of five and grandmother of thirteen, whom she lovingly acknowledged in her acceptance speech. She is also previous winner of multiple Daytime Emmys and with this Lifetime Achievement Award follows in the footsteps of other television giants, Oprah Winfrey and Alex Trebek..Her hit series has been running for 23 seasons, the show is consistently among the highest rated programs in America and has won Sheindlin fans across the globe. It was only fitting then that she would end her speech with a tribute to those who have kept her on top for so long, exclaiming:
''Thank you to myJudge Judy family all over the place.''