Here Are Skin Cancer Warning Signs Everyone Needs to Know About
Skin cancer is one of the diseases whose number of victims has increased alarmingly in recent years. Here we give you the most common signs of skin cancer so you never get caught off guard.
Despite being one of the most common cancers, its mortality rates have decreased significantly, not only because the treatments have evolved, but because it is becoming easier to obtain an opportune diagnosis.
However, it is essential to recognize your symptoms as soon as possible, since time is the key to avoid becoming more aggressive. So try to stay tuned for the following symptoms of skin cancer:
This #MelanomaMonday check in with yourself to see if you are doing your part to prevent #SkinCancer. Here are 5 simple sun safety strategies to try: https://t.co/FEhFHqUk83 pic.twitter.com/01jGzVInem

— CDC Cancer (@CDC_Cancer) May 6, 2019
1. Appearance of moles
The appearance of new moles, especially of irregular shapes, is one of the main signs of skin cancer. These tend to draw attention with ease, since they appear suddenly, with features that are notorious in their size, color, and texture. While some are formed as reddish spots, others have a bulky texture and a dark color.
Today is #MelanomaMonday an awareness day to call our attention to one of the deadliest types of skin cancers. Malignant melanomas take the lives of more than 8,000 Americans a year or about 13.5 % of the people diagnosed with the disease, the Skin Cancer Foundation reports. pic.twitter.com/pymgdfKIVr

— Columbus Urgent Cares (@CbusUrgentCares) May 6, 2019
2. Changes in moles
Changes in existing moles should also not be ignored under any circumstances. As in the previous case, it is essential to pay attention to the modifications that they develop over time.
For this, the experts have developed the alphabet rule or ABCDE, making reference to the characteristics that must be taken into account.
A for asymmetry: refers to moles that, when observed, half does not correspond to the other half.
B per edge: the edges of the moles are irregular, deformed or poorly defined.
C by color: polka dots have obvious changes in color, either due to a darkening of the same, extension of its color or discoloration. You can also acquire shades of different colors such as blue, red, pink or grayish.
D by diameter: the mole reaches a size of 6 millimeters in width, although sometimes it is a little smaller.
E for evolving: the surface of the mole is bulky or irregular and changes in shape and size.
#Melanoma is not just any skin cancer. It can be a killer. MAC is posting daily throughout this month to raise awareness about melanoma and the importance of prevention and early detection. Help us spread the word by liking and sharing our posts. #checkyourself #sunsavvy365 pic.twitter.com/jRnJSVSzUB

— MAC - Melanoma Action Coalition (@MelanomaAction) May 1, 2019
3. Sores that do not heal
When the cells are healthy and have no alteration, they have the ability to regenerate the dermis in a short time in the face of possible injuries or sores.
The opposite occurs when they present alterations or turn into malignant cells since the healing diminishes and these are hardly ever fully cured. Therefore, notice wounds and sores for a long time should be considered as a warning sign of skin cancer.
Today is melanoma Monday.... skin cancer is no joke. Get checked. I had melanoma 17 yrs ago and was very lucky we got it in time. 1 in 5 will get some sort of skin cancer. #SkinCancerAwarenessMonth #MelanomaMonday @MarkCalc @ChampionsTour pic.twitter.com/DMm4gijN1q

— Brenda Calcavecchia (@brendacalc) May 6, 2019
4. Pigments of spots that spread
The appearance of spots on the skin can be caused by multiple external and internal factors. However, the way in which they develop could be determining to know if they are related to this type of cancer.
For example, when the pigments on their edges propagate to the surrounding skin, it is important to check if it may be due to an alteration in the activity of the cells.
5. Inflammation and redness
The presence of malignant cells unleashes an inflammatory reaction that can be noticeable in both the moles and other areas of the skin.
If you spot anything suspicious, see a dermatologist. Remember, skin cancers found and removed early are almost always curable. #MelanomaMonday pic.twitter.com/9NmreBUAEw

— SkinCancerFoundation (@SkinCancerOrg) May 6, 2019
6. Sensitivity and pain
Changes in sensitivity are signs that, although they can be confused with other conditions, can also occur with this type of cancer. Recurring itching, pain to touch and irritation can alert an abnormal development of cells that should be evaluated.
A place that is little revised when we look for signs of possible skin cancer is the nails. This is what happened to Karolina Jasko, who always checked her skin due to the family history of melanoma diagnosis. But she never imagined that cancer would appear on one of her nails.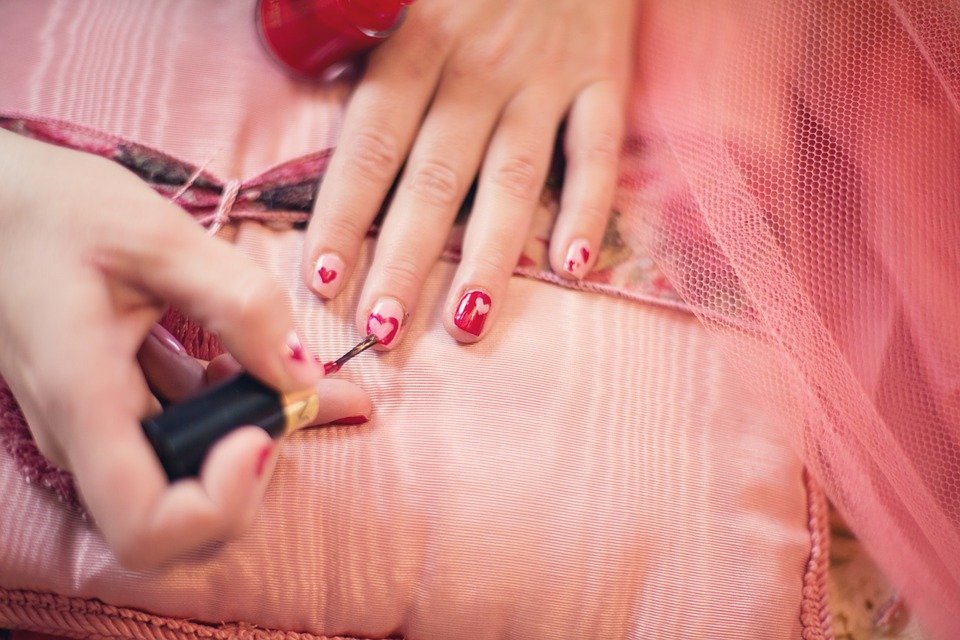 Jasko went to the manicurist frequently and in one of her visits, she began to notice a black line on the thumb of her right hand, when she consulted with the doctor she discovered that this line that seemed harmless was actually a sign of skin cancer.
The skin is our main shield against external aggressions, so we have to take care of it and pamper it a lot. If you notice any of the signs mentioned, immediately consult the doctor to determine if they are related to this disease.
Remember that because of the way that skin cancer develops, time is the key to receiving timely and effective treatment.
ⓘ The information in this article is not intended or implied to be a substitute for professional medical advice, diagnosis or treatment. All content, including text, and images contained on, or available through this NEWS.AMOMAMA.COM is for general information purposes only. NEWS.AMOMAMA.COM does not take responsibility for any action taken as a result of reading this article. Before undertaking any course of treatment please consult with your healthcare provider.