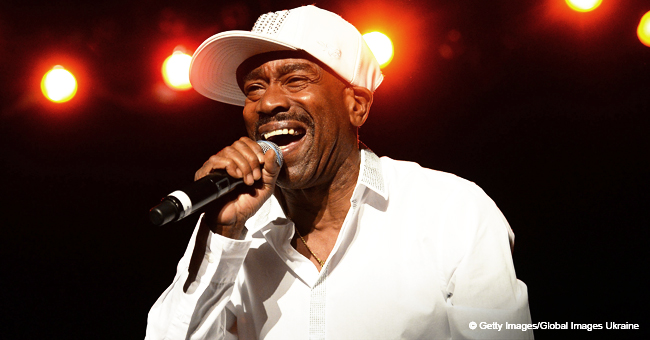 Hip-Hop Legend Kurtis Blow Breaks Silence on His Health after Undergoing Risky Heart Surgery
Rapper Kurtis Blow took to Instagram to pen a heartfelt appreciation to his fans after undergoing a successful heart operation. The post marked a relieving end to concerns over the rapper's health after he earlier posted about his impending surgery.
Kurtis Blow, 59 is feeling joyous and, counting his blessings after the success of his heart surgery. The rapper took to Instagram to post a heartfelt message of appreciation to fans who prayed for him and sent him words of encouragement during his time of struggle.
The rapper went through an emergency heart surgery which was very risky and had many people fearing for his life. The post is sure to leave many fans happy and grateful to God for the life of the rapper and will bring to an end the many concerns they had for his health.
These concerns began when Kurtis Blow made a series of posts about his health issues on Instagram by revealing that he was hospitalized at UCLA Medical and would undergo an aortic heart surgical procedure to help stabilize his artery and prevent it from further damage due to a hematoma he incurred from a trip to China.
Blow also asked for people's prayers for the success of the procedure. His messages brought about a series of posts from friends, well-wishers and many other celebrities who prayed for his quick recovery.
Respondents included celebrities such as Russell Simmons, who wished Kurtis well and told him he would be in his prayers, as he (Russell) would be no one without Kurtis' influence. Others were L.L Cool J; rap legend, Rev. Run and a host of others.
It is great to say that their prayers and wishes were fruitful as Kurtis emerged from the procedure unscathed. His latest Instagram post was filled with thanksgiving as he revealed that the surgery was a tremendous success.
He thanked God for making it possible and was thankful for the prayers and wishes he received from friends, fans, well-wishers and many others. Kurtis also said that he was humbled by the affection shown to him by all.
It would be recalled that Kurtis also suffered a heart attack back in 2016. It is good to have him back in good health!
Please fill in your e-mail so we can share with you our top stories!