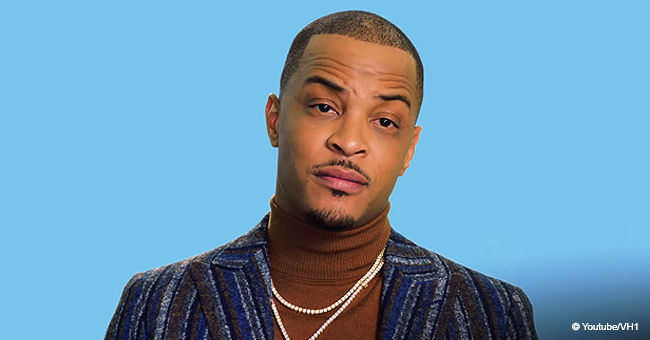 T.I. Reflects on Late Sister Precious Harris' Life in New Video
Precious Chapman passed away a few months ago, and her rapper brother finally made his thoughts about her demise known to the public.
A short video clip of the award-winning American musician, T. I. is circulating the internet as it captures him speaking about the recent loss of his big sister, Precious.
Precious, who was also a cast member of T. I.'s reality show, passed away in February after suffering a fatal car accident. The rapper disclosed that Precious suffered a heart attack which caused her to lose consciousness while driving thus leading to her crashing into a telephone pole.
Paramedics immediately rushed her to the hospital where she was kept under close monitoring in the ICU before she eventually passed on from complications of the accident.
"My sister Precious, she suffered a heart attack while she was driving. It cut off the oxygen to her brain. And she was comatose from that point. For a full week, she was in ICU until she finally passed." - T. I.
An emotional T. I., who is known to have a very intimate relationship with the reality star, went on to tell of how much of an impact Precious has had on his life. According to him, she played a mother figure helping him deal with the "tough times."
"You know, life is hard enough. Precious was my sister, and she was a huge part of the support system that the family leans on. Every time I was going through tough times, she always reminded me that this too shall pass." - T.I.
The VH1 clip is a part of the soon-to-be-aired episode of "T.I. & Tiny: Friends & Family Hustle." The video ends way too soon running for just two minutes, but enough time to capture T. I.'s mournful words and photos of the deceased. There is no arguing the tight bond between the pair and very few would know that they are stepsiblings.
His solemn demeanor while relating details of Precious' accident is one so infectious especially considering how important she had been to him and the entire Harris family.
During VH1's annual tribute, the "No Mediocre" rapper paid tribute to Precious through charity. A proud family man, the entertainer, also chose to honor the other special women in his life: his mother, Violetta Morgan, wife Tiny Harris and her mother, Dianne Cottle-Pope.
RIP Precious.
Please fill in your e-mail so we can share with you our top stories!