Joseline H. Shades Stevie J with Pic of Her New Man & Daughter Bonnie Bella
Joseline Hernandez takes a jab at Stevie J in a recent photo showing theirr daughter spending time with "daddy." She previously accused Stevie of being an absentee father and now appears to be leaning on her new boyfriend for back-up. 
Joseline Hernandez shades her ex, Stevie J in a new photo featuring their daughter and her new man. 
NOT A SIMPLE INSTAGRAM STORY
The Puerto Rican star took to her Instagram Story and made sure her post had more than just a simple story to tell.  
In the pic she shared, her 2-year-old daughter Bonnie Bella appeared to be spending quality time with her boyfriend, DJ Ballistics whose face isn't visible. There's a boat in the background and a glimpse of a swimming pool in the foreground as Bonnie and Ballistics look like they're speaking to each other standing behind a tree. The tiny girl's head is tilted as she looks up at the towering shirtless DJ wearing striped pants. 
Joseline's photo was simply captioned "#daddysgirl" but it spoke volumes against Bonnie's father, Stevie, who she previously accused of being a deadbeat dad. She claims he hasn't seen their daughter for over a year and makes his wife, Faith Evans shoulder his child support obligations. She also said he didn't bother to call their daughter on her birthday nor buy her a present. 
STEPPING IN FOR STEVIE
Stevie has yet to dispute her claims and Joseline appears to be finding a way to replace him in her daughter's life. She began dating Ballistic in early April and some fans are supportive of the musician filling in as stepfather. 
In her comments section, one fan wrote, 
"Hey Step daddy is daddy if he's helping raise her right so either step up or step out if Stevie dnt wanna b there then."
STEVIE AND JOSELINE'S HISTORY
Stevie and Joseline parted ways in 2016, the same year she gave birth to Bonnie. They initially claimed to have married in 2013 but Stevie later admitted it was faked for publicity purposes.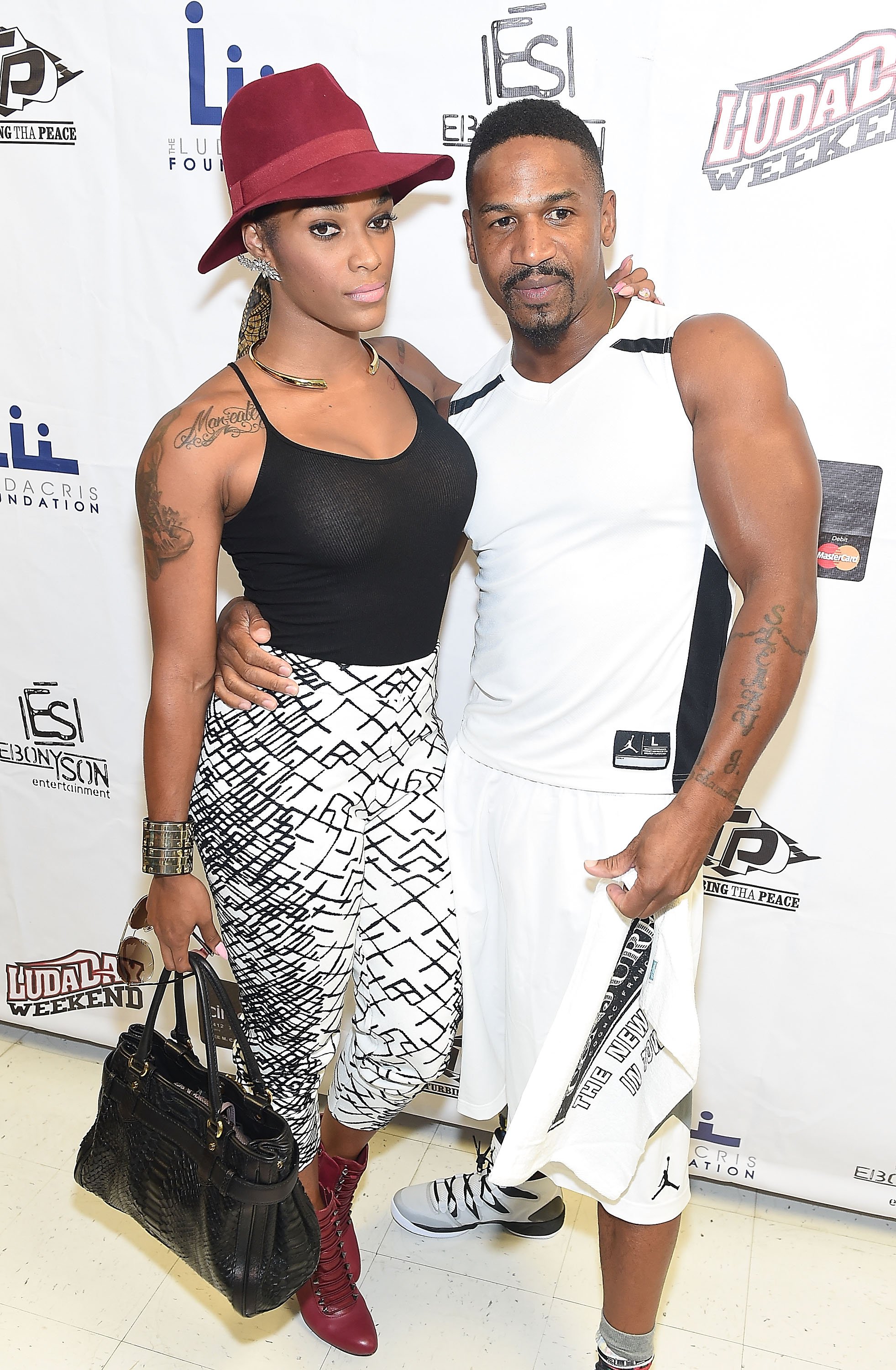 Since breaking up, the two have been at odds with each other culminating in a custody battle over their daughter. They reached an agreement where Stevie would be paying $1000 monthly in child support and they would have joint custody of Bonnie with Joseline as the primary custodian.