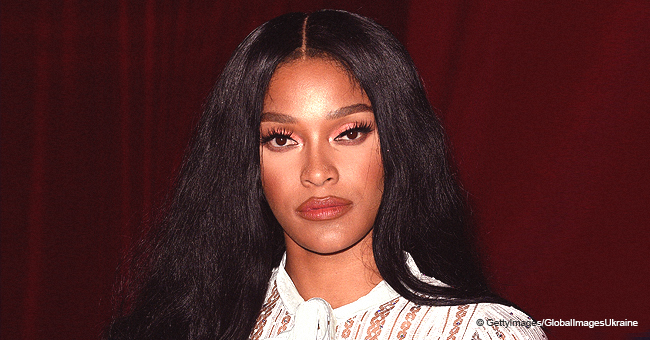 Joseline Hernandez's Life, Her Baby Daddy, and Daughter Bonnie Bella
Joseline Hernandez and her daughter Bonnie have been flaunting the best fashion ever since the little one's birth. However, not everyone likes their style.
The 32-year-old reality star gave birth to her first and only child named Bonnie Bella Jordan on December 28, 2016. Her mother, who starred on "Love & Hip Hop: Atlanta," had been flaunting her round tummy in the months leading up to baby Bonnie's delivery.
All the while, she worked through tons of relationship issues and dramatic encounters with her co-stars on the popular VH1 show. She claimed to have married husband Stevie J in 2013.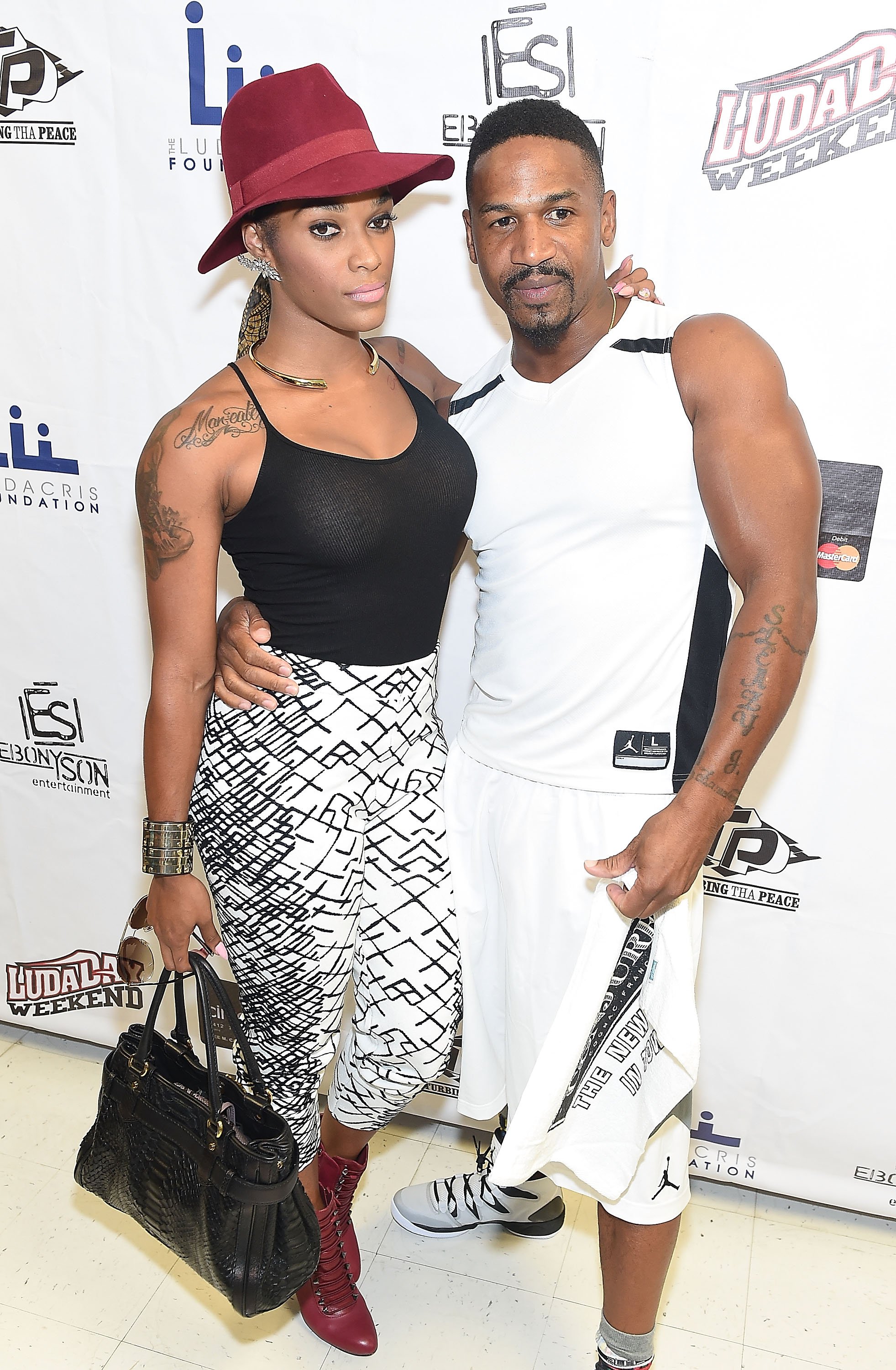 Joseline Hernandez and Stevie J back then they were a couple | Photo: Getty Images
Stevie J now lives a separate life from Hernandez
Stevie J, 47, is an R&B singer and songwriter. In actuality, the father of six never legally married Hernandez. VH1 revealed the news in 2016, around the same time Hernandez announced her pregnancy.
After their messy split, both parties moved on. In 2018, Stevie J got married to singer Faith Evans on July 17. The two had been longtime friends for years before exchanging vows.
Hernandez had an extravagant baby shower
The then-30-year-old held her baby shower on December 10, 2016. Lavish decor littered The Museum Bar in Atlanta where the event took place. It was later aired in a special called "Special Delivery."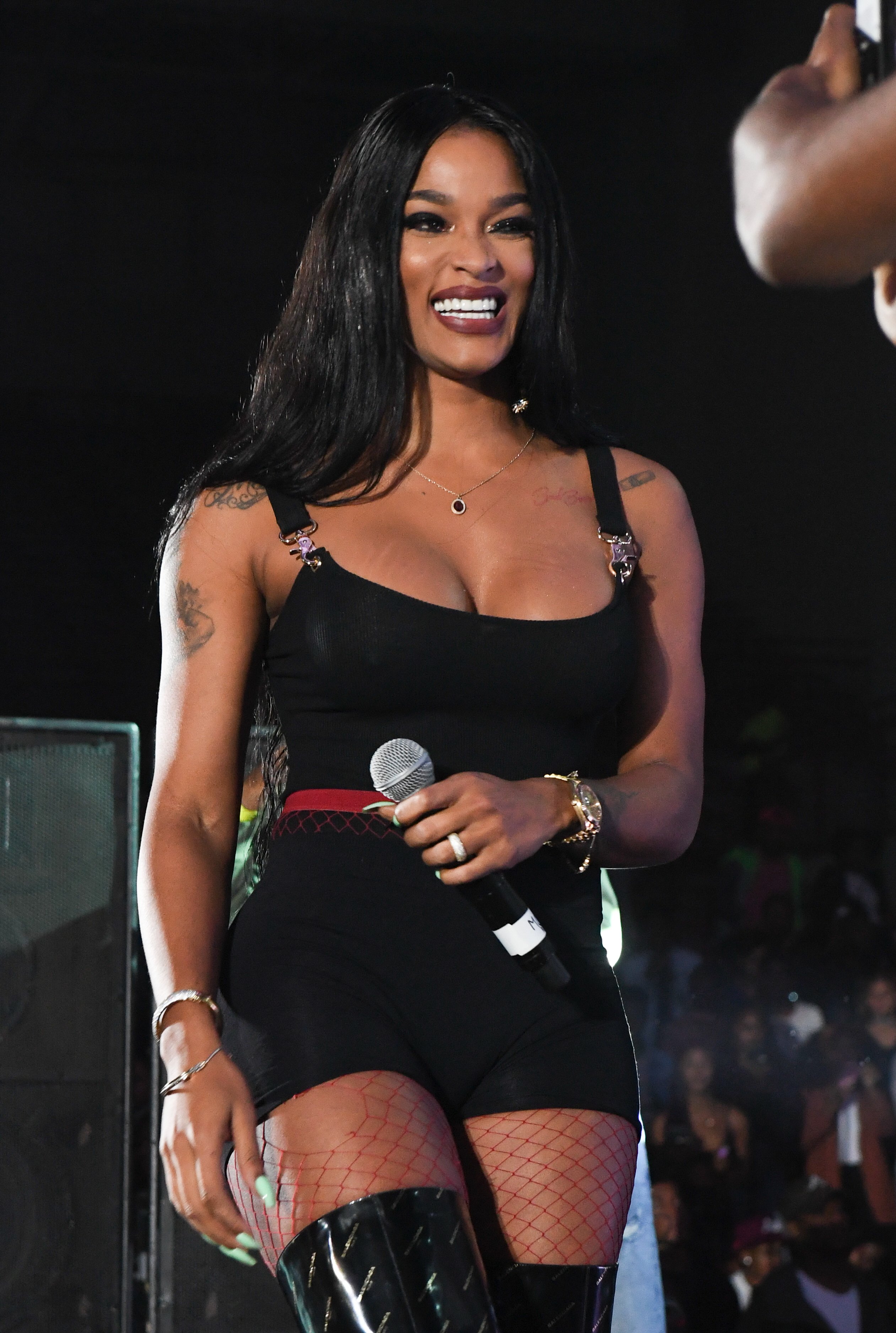 Joseline Hernandez walking on stage for an event | Photo: Getty Images
Perhaps the most memorable part of the event was the 12-tier cake Hernandez had designed to look like she was giving birth. Sisters and organizers Mimi Carpenter and Shante Fraynham said that the price of the luxurious cake reached $5,000 and confirmed that none of the guests ate it because it was scary.
The two had a lengthy custody battle
Hernandez and Stevie J began a battle for little Bonnie almost immediately after her birth. Fighting included a number of insults between the two, including some allegedly hurled in court.
The two finally settled the legal battle in April 2018. Hernandez was award primary custody of Bonnie but the two hold joint custody. Stevie J was asked to pay $1,000 in child support per month and both parties would not be allowed to have their lovers sleep over while their daughter is present.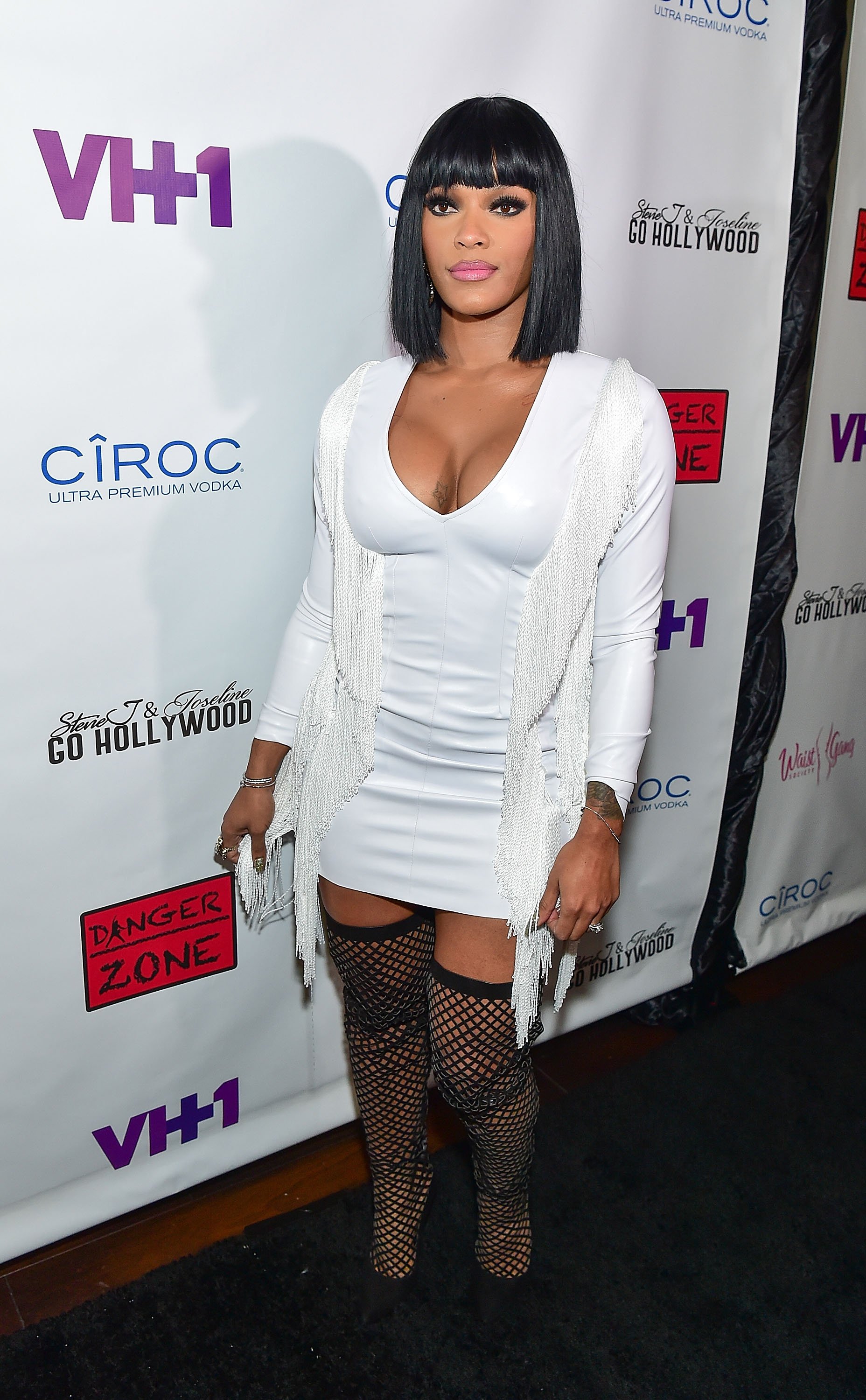 Joseline Hernandez at a VH1 event | Photo: Getty Images
Baby Bonnie is shining through
As her parents continue attempting to get along, little Bonnie Bella, now two years old, is taking the fashion world by storm alongside her mother. In January, the little one wore short braids and a black and white dress as she sat in a Rolls Royce.
Looking like she went all out with her makeup and outfit, Hernandez's cleavage was displayed through a sheer ensemble. Little Bonnie's arm rested on her mom's chest as she smiled into the camera. Another showed her laughing as she stood behind her mother in the car.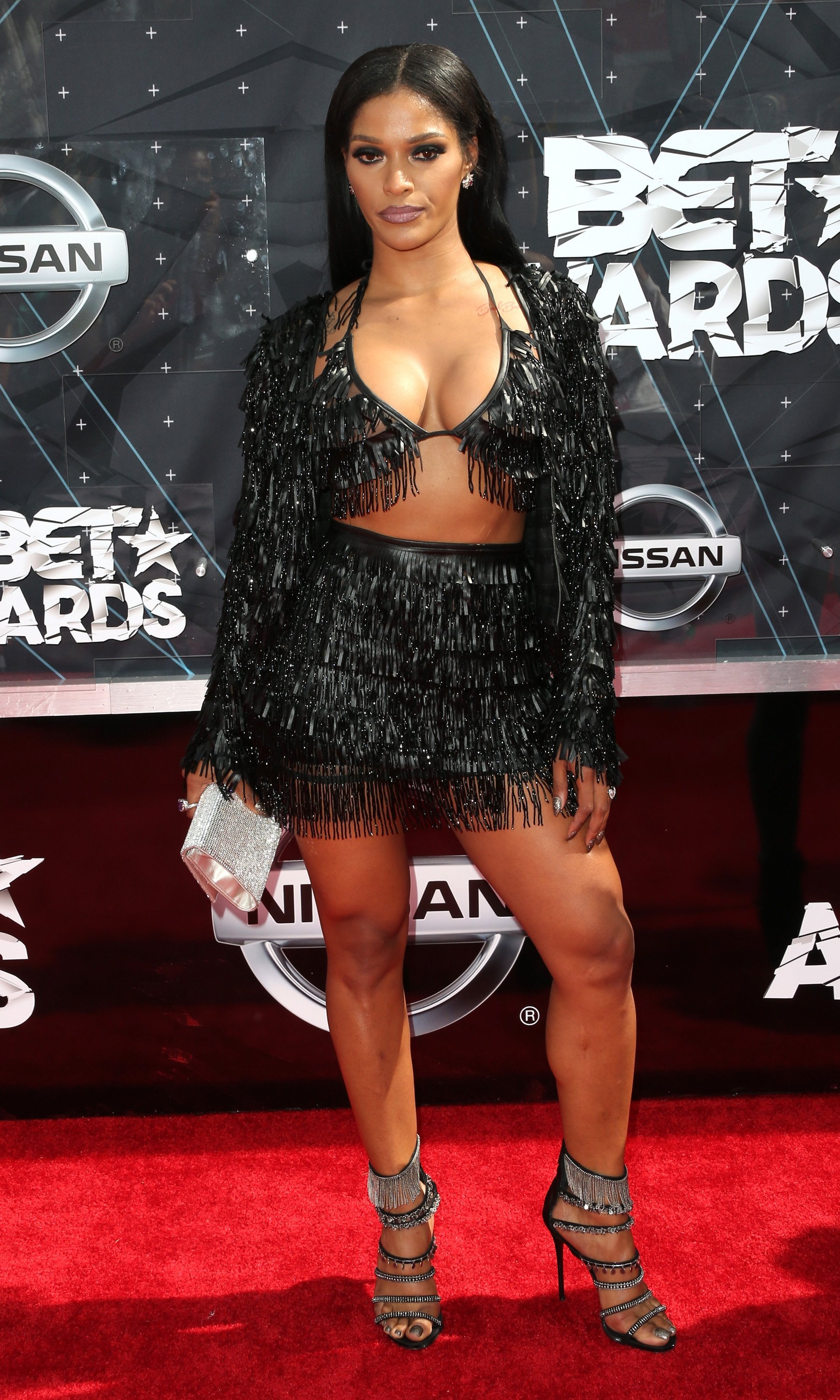 Joseline Hernandez attends the 2015 BET Awards | Photo: Getty Images
Fans are not always happy about Hernandez's parenting
A month after the mother-daughter duo received praise from fans, Hernandez, who calls herself the Puerto Rican princess, got tons of backlash for how she dressed Bonnie for school.
The mother of one shared a photo of her daughter wearing a striped long-sleeve shirt and a navy blue skirt that fell to just below the knees. She wore a red cardigan tied around her neck and her hair was accessorized with a large red bow.
The problem came with the pink socks and colorful shoes that Hernandez chose to complete the outfit. People called the selection out of place, many saying the overall look was "tacky."
She even posted a video with Bonnie that frightened fans
In March, Hernandez received criticism for another reason. As she danced on a boat with her little one, many observed that Bonnie had no life jacket on.
Although they commended her for having the child close by and holding on to her, people were still scared and suggested that Hernandez should be better safe than sorry.
Hernandez remained unbothered and started twinning with her daughter
Late in April, Hernandez made it clear that she considered her daughter to be her mini-me when she dressed her up in the same pink dress she wore herself.
With a sheer glittery design at the top and a tutu style for the bottom, both mom and baby looked like princesses. Hernandez also adorned pink and purple makeup to go with her look.
Hernandez has a new beau and her own show
Hernandez recently invited a new man into her young daughter's life. She is now with DJ Ballistic, and is already calling him Bonnie's daddy. Hernandez posted a picture of her boyfriend and daughter playing along with the hashtag "daddy's girl" at the front.
Fans were not all pleased with the label, but if what Hernandez said of Stevie J is true, little Bonnie may well be calling her mom's lover her father. Hernandez claimed Stevie has not seen his daughter in a year.
Her upcoming WETv show, "Joseline Takes Miami," should give fans more insight into what's been going on with her, her daughter, and her baby's daddy in the past year. No release date for the show has been announced yet.
Please fill in your e-mail so we can share with you our top stories!