Story of Boy with Rare Illness Who Became Best Friends with Hospital Janitor
Little Cooper Baltzell has become internet famous after the story of his unusual best friend surfaced online. Cooper was born with a rare congenital condition, Hirschsprung's disease which causes a malfunction of his digestive system.
Due to the nature of the disease, the doctors have the little child continuously kept in the hospital for medical care. The four-year-old has spent a significant part of his life at the University of Minnesota Masonic Children's Hospital where he is a known patient. It is indeed saddening to hear about him going through such an ordeal at such a young age.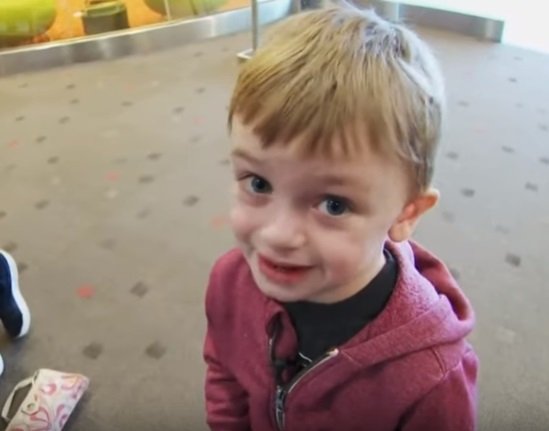 Reports have it that despite the complications of the disease, Cooper always remains so cheerful even going on to make the hospital janitor, Gregory Watson his best friend! 
This unusual occurrence between the little boy and the hunky worker is what has them making headlines just about everywhere! While in the hospital, Cooper always had his room cleaned by the Watson which led to their unique friendship. 
Cooper, who is particularly fond of the hospital's popcorn machine, enjoyed some excellent bonding time with the African American cleaner while walking the hallways. The chirpy boy would even mimic Watson working pushing his very own toy mop about the room. According to reports, Cooper would regularly talk about his newfound friend to his parents. 
At the time of their very first meeting, Cooper was just a toddler and Watson had only been directed to clean the fifth floor — where Cooper stayed. Watson and his bustling self immediately took a liking to Cooper and would always make sure to keep his room sparkling clean. 
The friendship became sealed after Watson asked Cooper to join him on a walk to the hospital popcorn machine! As luck would have it, popcorn is Cooper's best food, and the pair remained close buddies ever since. 
Now, even when Cooper isn't required to be in the hospital, he always finds ways to find his old bud! Watson doesn't mind as he fondly explained that he still has the little boy in "his heart" and looks forward to the fun visits.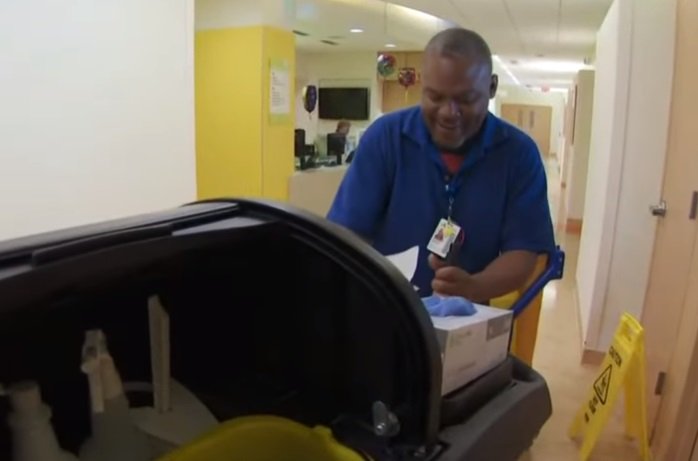 Watson said:
"He's the coolest kid I ever met. He's just so outgoing and always has a good attitude. Most kids — when they're sick, they're not happy. He's always happy. Always." 
They make such a sweet pair, don't you think!?