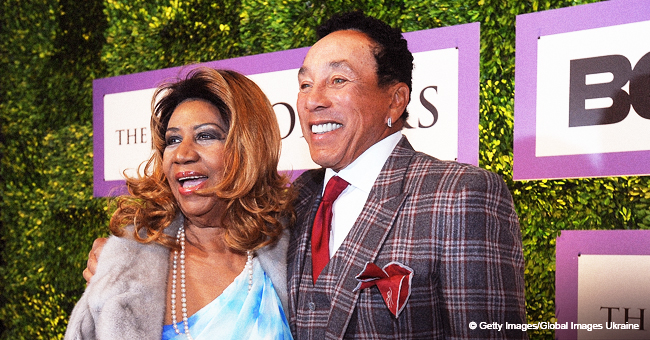 How Smokey Robinson Met His 'Longest Friend in This World' Aretha Franklin

Before all the fame and money, Aretha Franklin and Smokey Robinson were childhood pals in northwest Detroit.
HOW DID THE LEGENDS MEET?
Smokey met Aretha when he was eight and she five thanks to their parents who were close, mainly because Aretha's father was the reverend of the Baptist Church near their neighborhood which the Robinsons' attend.
Robinson recalled going to Aretha's mansion home and hearing the Queen who was only about five years old at the time sing. Robinson thought to himself then that with her voice, (which according to him still sounds very much like the world now knows it to be today) she's going places which she did.
They both went on to become two of the biggest music stars of their generation.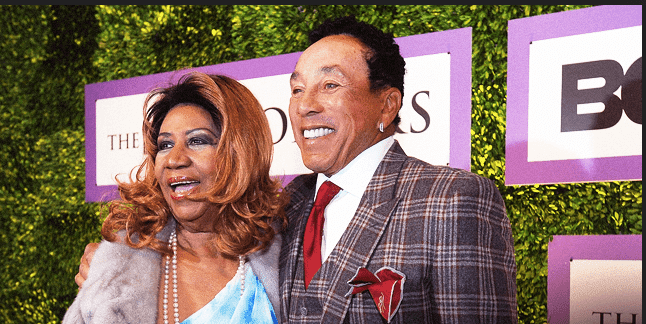 Smokey Robinson misses his dear friend, Queen of Soul Aretha Franklin who he knew when he was only a young boy. | Photo: Getty Images
Smokey became a historic Motown recording artist and one of the most successful songwriters while Franklin grew to become the "Queen of Soul" music. They both continued their friendship up until Aretha's recent death.
LIFE AFTER ARETHA'S DEATH
Franklin died at the age of 76 after battling cancer for a while. Robinson issued a brief statement just a few hours after her death. He said,
"This morning, my longest friend in this world went home to be with our father. I will miss her so much, but I know she's at peace."
Smokey also revealed in a new interview with "AARP" magazine that he regrets not recording music with his dear friend. He explained how close they both were and according to him, she was part of the few people that he could talk with for hours on the phone about nothing and everything.
While speaking about life after Aretha's death, he admitted that he is still mourning her. The singer said he is still recovering and misses their conversations and hangouts.
ARETHA'S LEGENDARY "OOO BABY BABY" PERFORMANCE
Even though the two friends never recorded any song together, they both performed together on "Soul Train" in 1979 where Franklin sang Robinson's "Ooo Baby Baby" which was an incredible performance. According to Smokey, "Soul Train" was not planned and that's what made it special for him, besides sharing the stage with his friend.
Her death was excruciating, but according to him, he is happy that she will be known through her music by kids who haven't even been born yet. Robinson said he'll miss Aretha's presence the most, as he recalled one of their last conversations.
"I talked to Aretha about maybe five weeks ago or so, and her plan was, she was going to retire from doing performances, but she was always going to record. She said, 'Smoke, I'm just not going to do any more dates, but I'm going continue to record,'" Robinson said.
RIP Aretha!
Please fill in your e-mail so we can share with you our top stories!