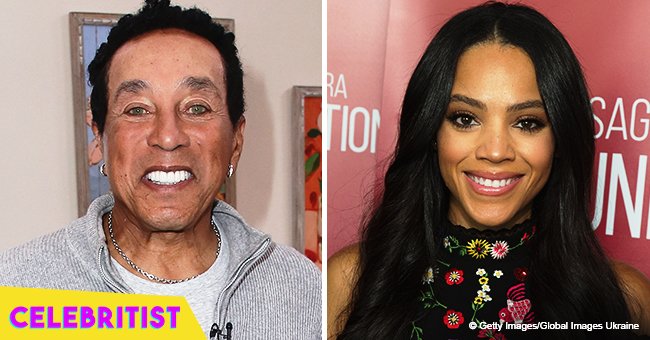 Beyoncé's step-sister stuns in floral yellow gown in recent picture with Smokey Robinson
The popular singer's parents were married for 30 years when suddenly all sorts of affairs he had had during their marriage came to light, and they called it quits on their relationship.
Tina Knowles, the mother of sister singers Beyonce and Solange, was devastated when in 2010 it was revealed that her husband had had numerous affairs throughout their marriage, even fathering a few illegitimate children.
Since then, Tina has remarried Richard Lawson, and became a stepmother to his children, who are also famous in their own right.
One of her stepchildren, Bianca Lawson, recently shared a post to her Instagram account of herself attending an event to raise awareness for autism and Parkinson's disease.
The first lovely image saw Bianca wearing a beautiful yellow maxi dress with a plunging v-neck cut and a ruched waistline. She also wore a pendant necklace.
In the third image, Bianca could be seen standing with a number of people, including Smokey Robinson, who was wearing a bright purple suit with a matching waistcoat and tie.
The event in question was the Designcare HollyRod foundation gala.
Bianca is a television star, with roles in popular shows such as Pretty Little Liars and The Secret Life of the American Teenager. Recently, she has taken a role in Queen Sugar, playing Darla.
The role breaks all sorts of stereotypes, shining light on addiction and mental illnesses. Darla, Bianca's character, is a recovering addict and former prostitute who is trying to rebuild a life with her son Blue and his father.
"I feel like even though her story is so sad, there is something very hopeful in terms of the worst things can happen to you, and you can do terrible things, but you can still start over. There's hope for your life," she told ET Online.
The role falls into a typical stereotype for black women, one that many actresses choose to avoid for that very reason.
"I've never seen addiction portrayed like this before, where it's so relatable and real instead of a movie version of addiction and mental illness," she said, explaining that Darla's roller coaster sobriety journey is one that many can relate to. "It's complicated and messy like life is, and she keeps stepping up. I love how much growth Darla has had in spite of numerous setbacks."
Please fill in your e-mail so we can share with you our top stories!