Sarah Ferguson Made an Unusual Appearance at Onsite Gallery in Toronto
The Duchess of York is not a regular on the royal family scene, but her Wednesday appearance in Toronto included at least two noteworthy fashion statements. 
Her emerald green dress was gorgeous
Sarah Ferguson, the former wife of Prince Andrew, visited the city's Onsite Gallery wearing a rich green dress that fit her quite perfectly. Hello magazine listed the piece as one of Samatha Cameron's pieces from her fashion line Cefinn.
The dress featured a high round neck and long cuffed sleeves. Let loose at her waist, the ensemble hugged Ferguson's figure. At her feet, she wore a very peculiar pair of shoes. Photos are found below.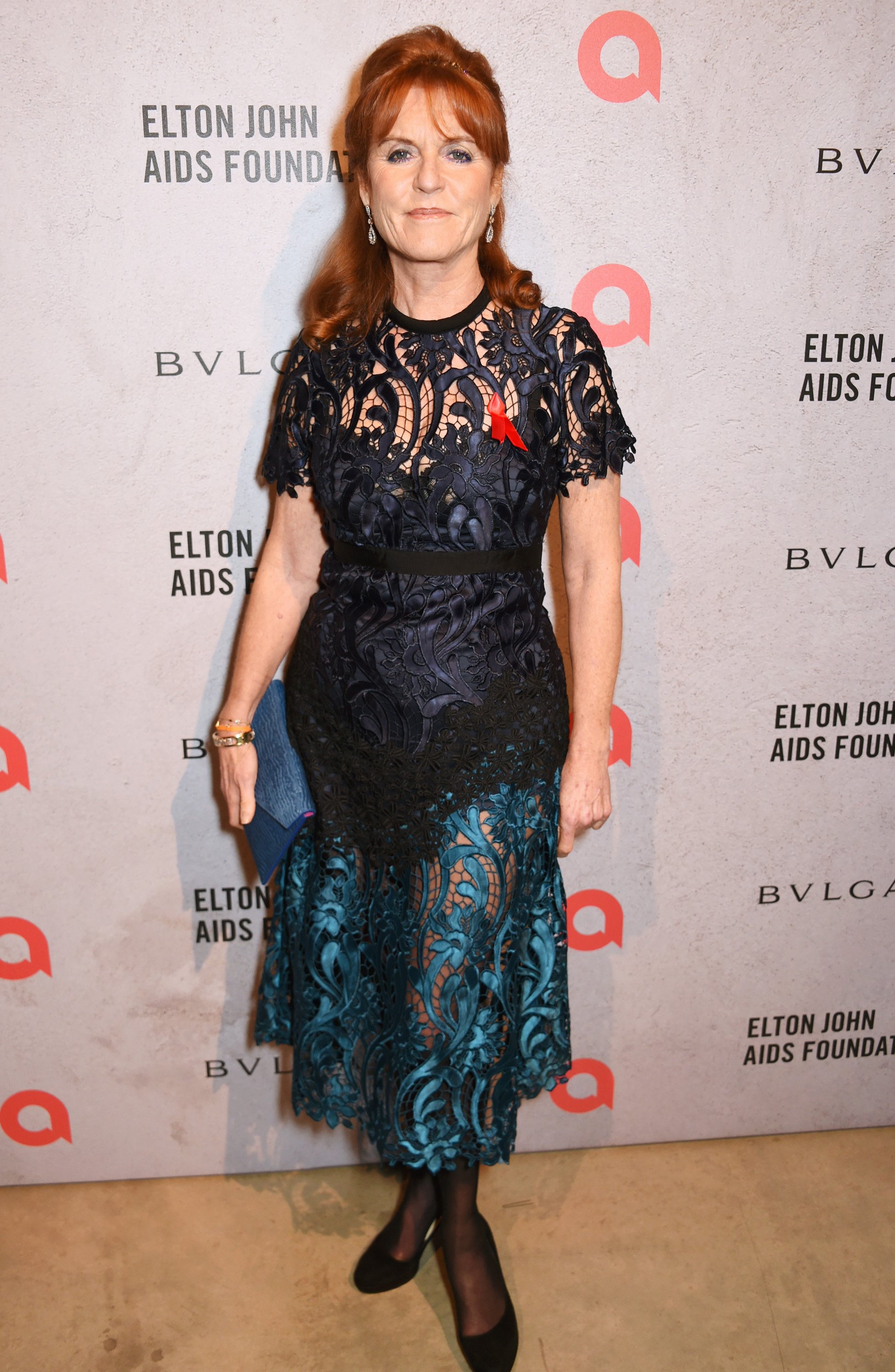 The unusual shoes Ferguson chose
A pair of navy blue flats read the words "Never Complain" on one shoe and "Never Explain" on the other. The unique shoes certainly made the mother of two stand out. 
She wore her red hair down with curls at the end and accessorized with gold hoop earrings, a thin gold chain, and a bangle. Daughter Princess Eugenie was not present for the affair, but Princess Beatrice and boyfriend Edoardo Mapelli Mozzi attended.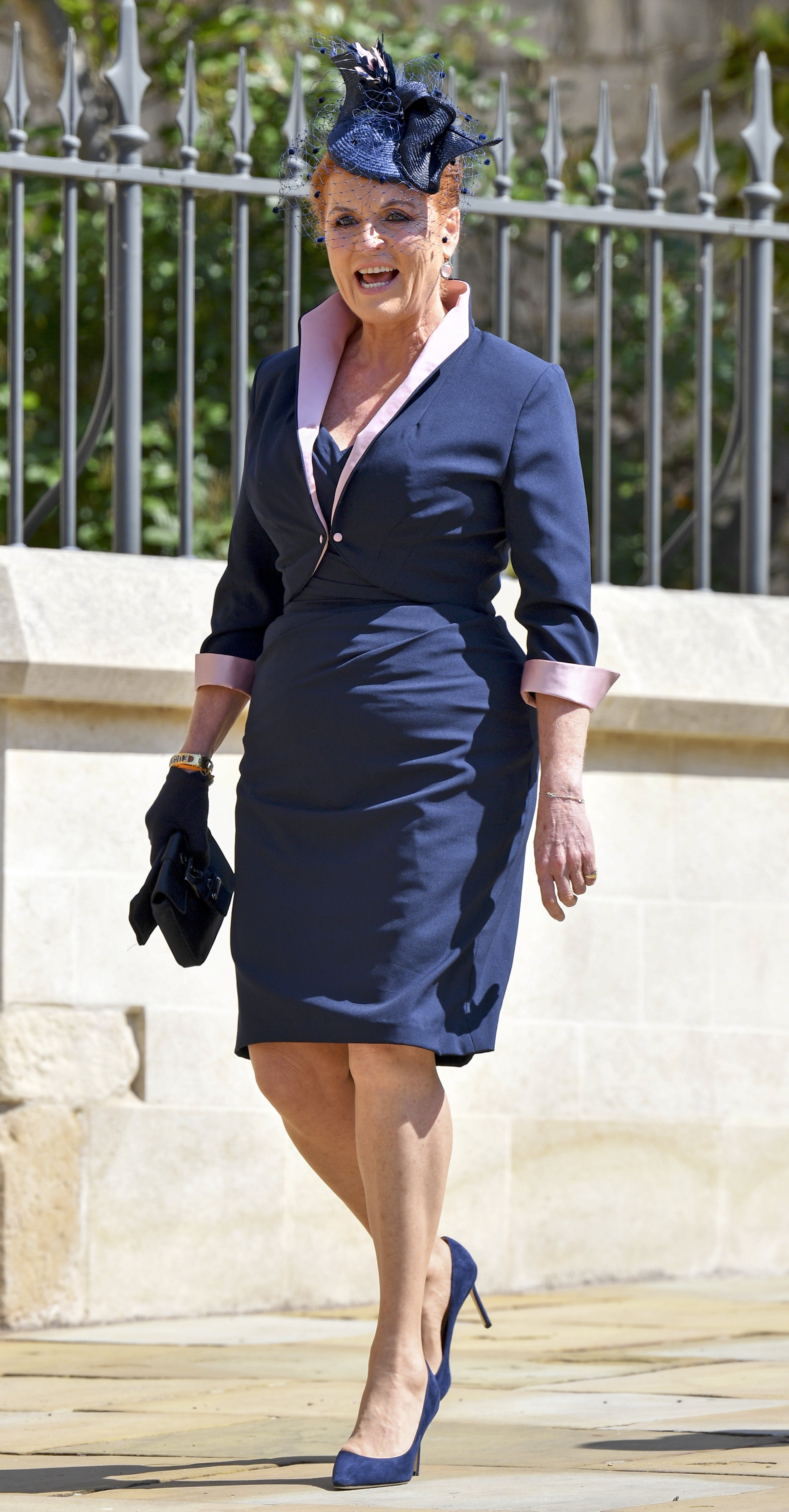 The night consisted of the T.M Glass Solo Exhibition opening "The Audible Language of Flowers," a 30-image collection displaying creations from innovative digital technologies. 
That oter time she wore green and added a hat
Ferguson's green dress was easily reminiscent of the outfit she wore to her daughter Eugenie's wedding last October. At the time, she wore the same green shade in another long sleeve dress, this one with a bit more chest showing.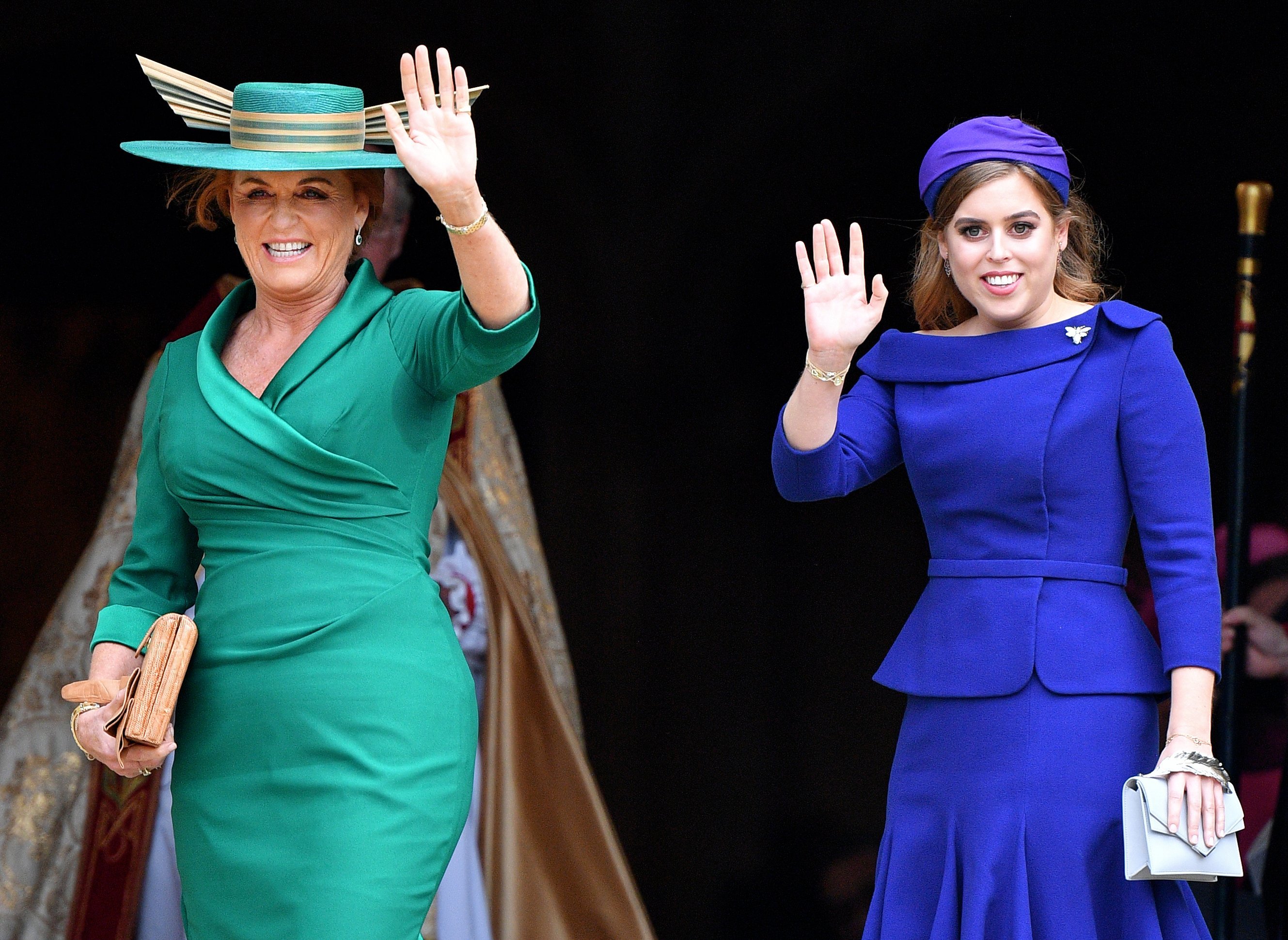 Of course, the most memorable part of that ensemble was the hat she wore. A matching green wide-brimmed headpiece covered her deep red locks. The gold band that extended outwards on either in two wing-shaped protrusions got her much attention from social media. 
Many likened the piece to the gold "snitch" in the Harry Potter series. The memes came rolling in about the flying ball from the Quidditch game found in  J. K. Rowling's Harry Potter fantasy novel series.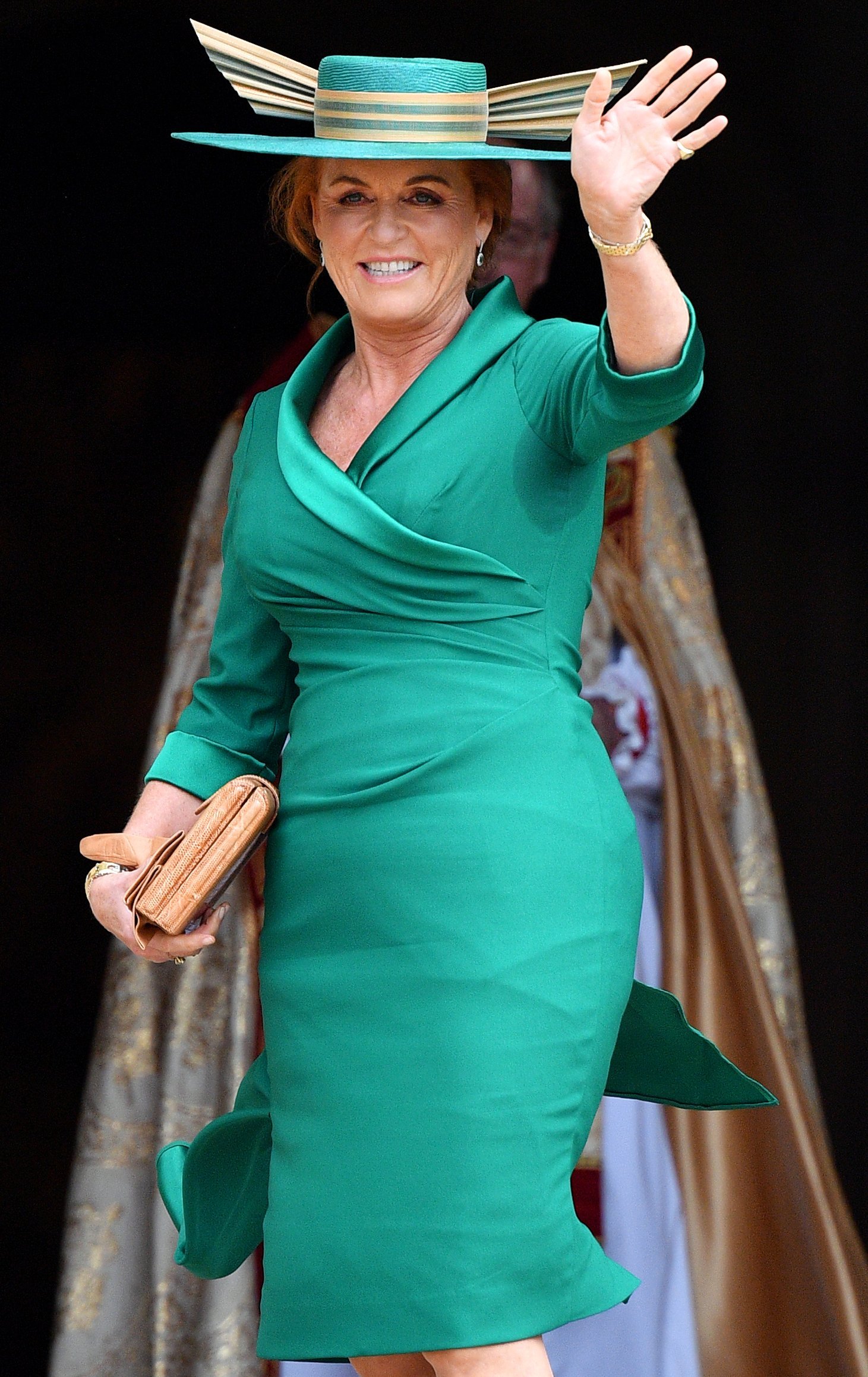 We await a nickname for the new royal member
Ferguson, who is sometimes called Fergie, was among those who were thrilled to hear about the newest addition to the royal family, whom her daughters are still a part of. 
Prince Harry and Meghan Markle delivered their first child, a boy, on Monday, May 6, much to the delight of the royal family and fans. Soon after, news re-emerged that Ferguson had a nickname for her own daughter Beatrice.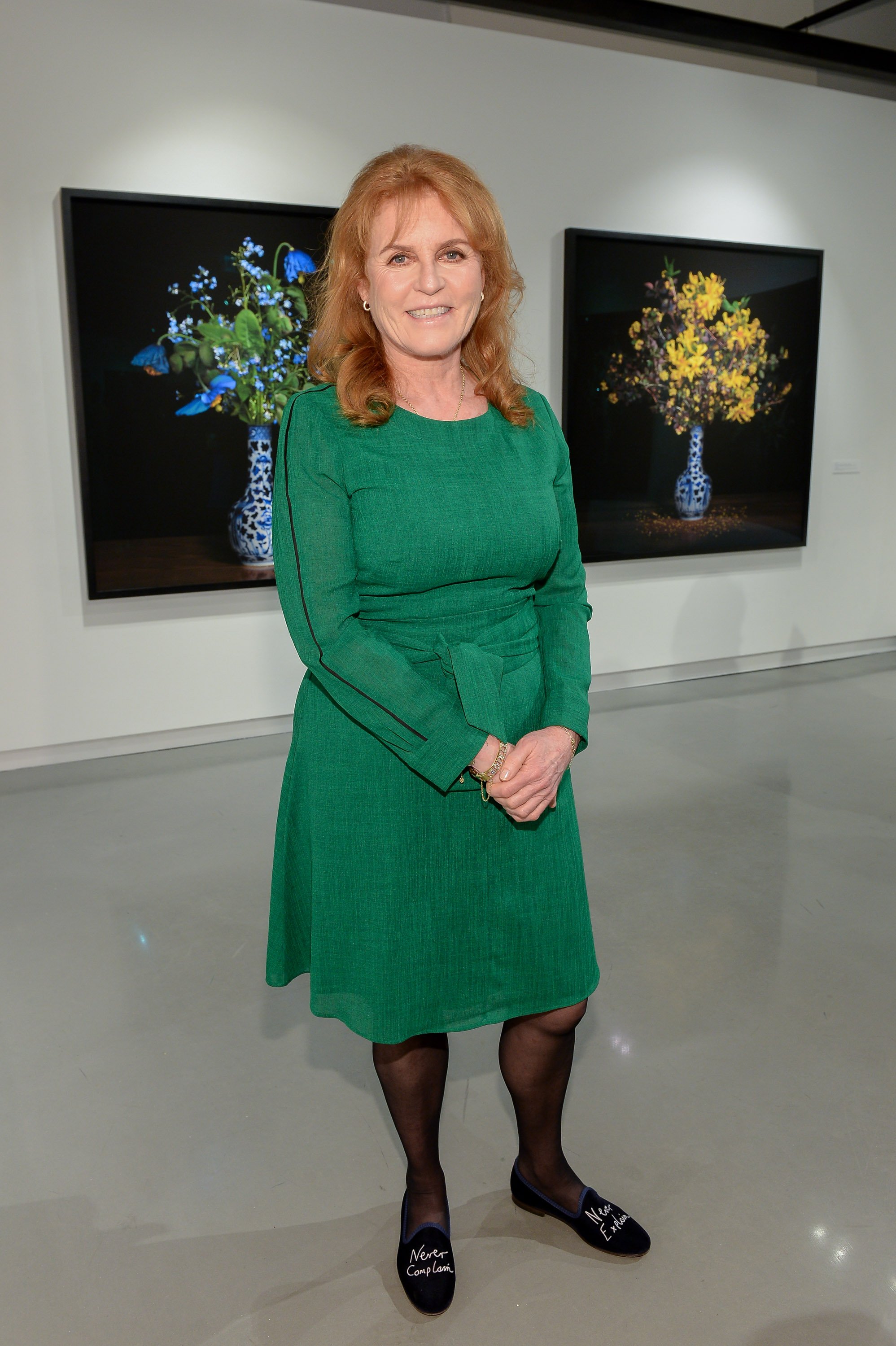 According to Express, Ferguson referred to her firstborn Beatrice as "little Beetroot" when answering a question about her health at a wedding in 1988. Of course, we're hoping she'll have a fun nickname for her new grand-nephew as well.