William and Kate Unite with Harry and Meghan for Their New 'Heads Together' Project
The Duke and Duchess of Sussex and the Duke and Duchess of Cambridge are taking on their first project together which will help those undergoing mental health issues. 
Prince William made the announcement in a video posted to Instagram on Friday. He outlined the new "Shout" program intended to provide a free helpline for persons going through difficult times and might need to talk to someone.
The 36-year-old explained that the partnership between him and his wife Kate Middleton, and Prince Harry and wife Meghan Markle, was a source of pride for the two couples, who recently separated their households. The video is found further below. 
I am proud to announce the launch of @GiveUsAShout, a new 24-7 textline that supports people who need advice in a tough moment.

At the heart of Shout will be an incredible national volunteer community — I hope you will join us, and be part of something very special #GiveUsAShout pic.twitter.com/SgeCGtie1q

— The Duke and Duchess of Cambridge (@KensingtonRoyal) May 10, 2019
He began: 
"3 years ago Catherine, Harry and I kicked off the Heads Together campaign with our fantastic charity partners. As part of the legacy of the @heads_together campaign we wanted to do our bit to make it easier for people to start to get the help they need."
The Heads Together campaign was started in 2016 by Harry, William, and Middleton as a means to push people to open up to others about their life challenges.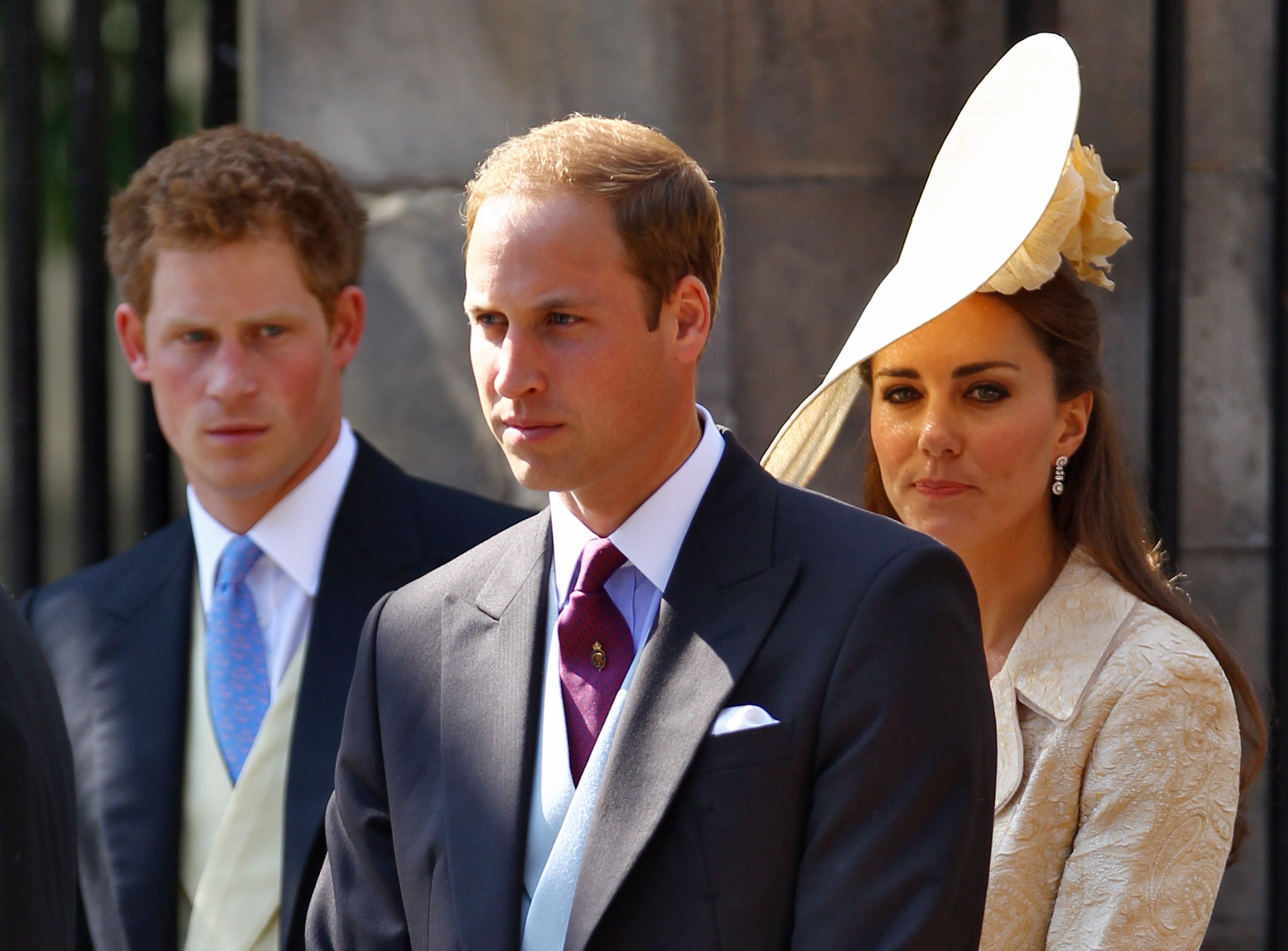 William continued: 
"The Royal Foundation has made its biggest ever investment to do just that. And we want you to be a part of it. @giveusashoutinsta is a new textline that supports people who need advice in a tough moment."
He went on to explain that the line will be open all day and night and manned by trained volunteers. He encouraged his audience to take up the cause and "be part of something very special."
Hello magazine reported that the crisis text line will address problems like suicidal thoughts, bullying, abuse, self-harm, and relationship issues.
According to the outlet, the service has been running silently for the past year, and William is hoping to see a large increase in volunteers moving forward.
This week, however, the royal family did see some growth in their own member size when baby Sussex finally arrived on Monday, May 6. He was named Archie Harrison Mountbatten- Windsor by parents Harry and Markle. 
In their official response, Middleton and William said they were "delighted with the news of the birth" and looked forward to meeting the newborn. William also made a hilarious joke in a less formal comment about it.
After saying he was absolutely thrilled by the news, William stated that he was "very pleased to welcome [his] own brother to the sleep deprivation society that is parenting!" 
"We're absolutely thrilled - welcome to the Sleep Deprivation Society!" — The Duke of Cambridge on his and The Duchess's delight at the birth of The Duke and Duchess of Sussex's son pic.twitter.com/3sTvDL14Cr

— The Duke and Duchess of Cambridge (@KensingtonRoyal) May 7, 2019
The new addition is seventh-in-line to the throne. William's children, Prince George, Princess Charlotte and Prince Louis all precede him. William said he hoped to meet his nephew "in the next few days when things have quietened down."