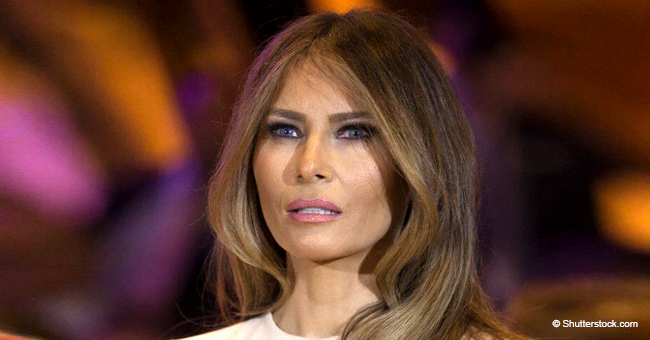 Melania Trump Celebrates Military Mothers and Spouses at the White House
Melania Trump stepped out to celebrate military mothers and spouses on the Friday before Mother's Day wearing a sleeveless white dress and elegant pumps.
The First Lady stood alongside her husband President Donald Trump for a tributary event held at the White House in honor of the wives of military personnel.
Melania, 49, wore a sleeveless midi dress that featured floral appliqué details at the top and bottom. The dress, which came down to her knees, hugged her figure not too tightly while complimenting her shape.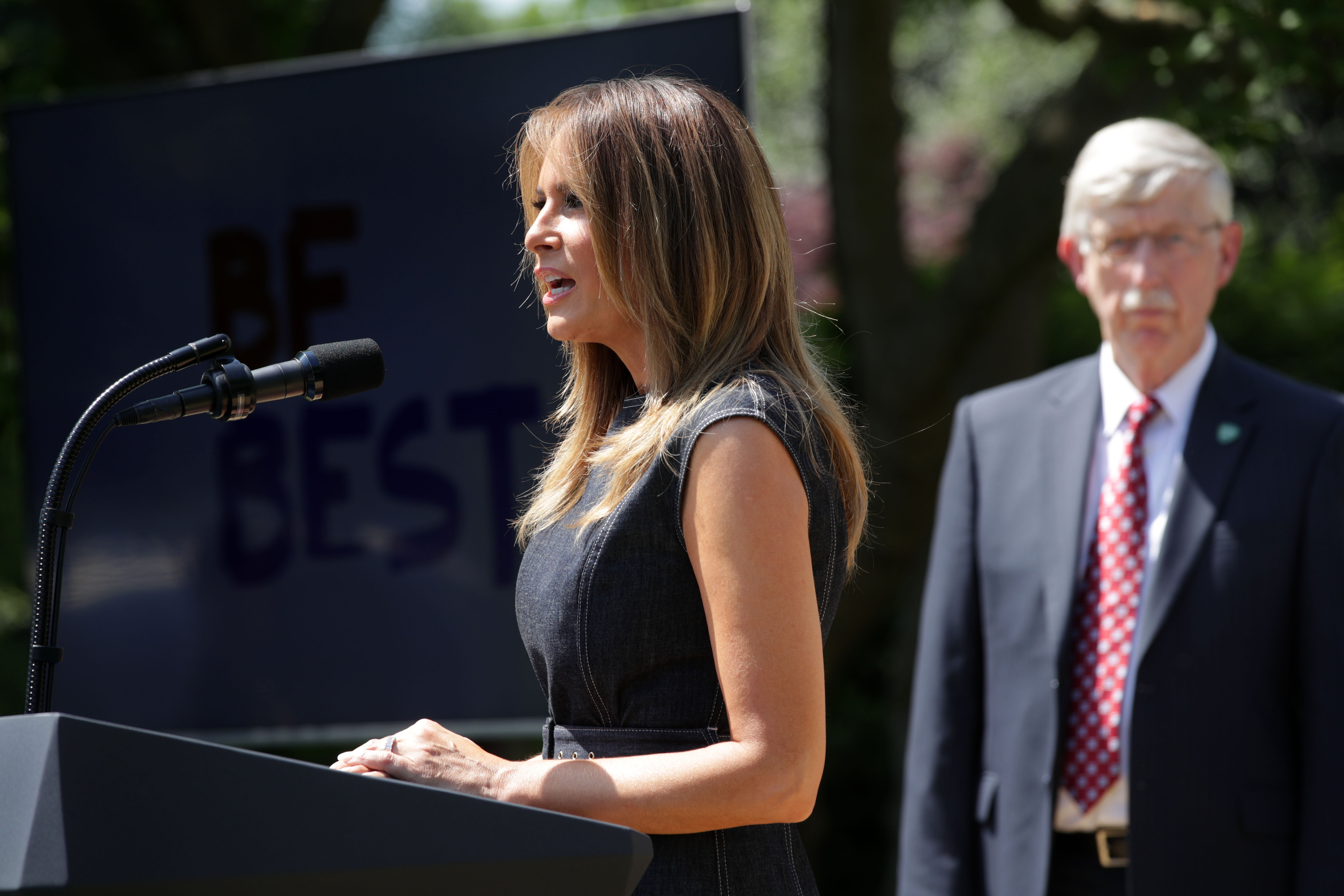 Melania Trump delivers a speech at the Medal of Freedom Event in May 2019 | Photo: Getty Images
She paired the dress with nude high pumps and let her brown hair loose for a simple straight look. Melania was joined by several women who also looked beautiful in their own right.
She shared a few photos to her Instagram with the caption:
"A wonderful tribute to our military mothers & spouses at the @WhiteHouse today. Thank you to all who came to celebrate & to the United States Army Chorus for an amazing performance! #militaryspouseappreciationday"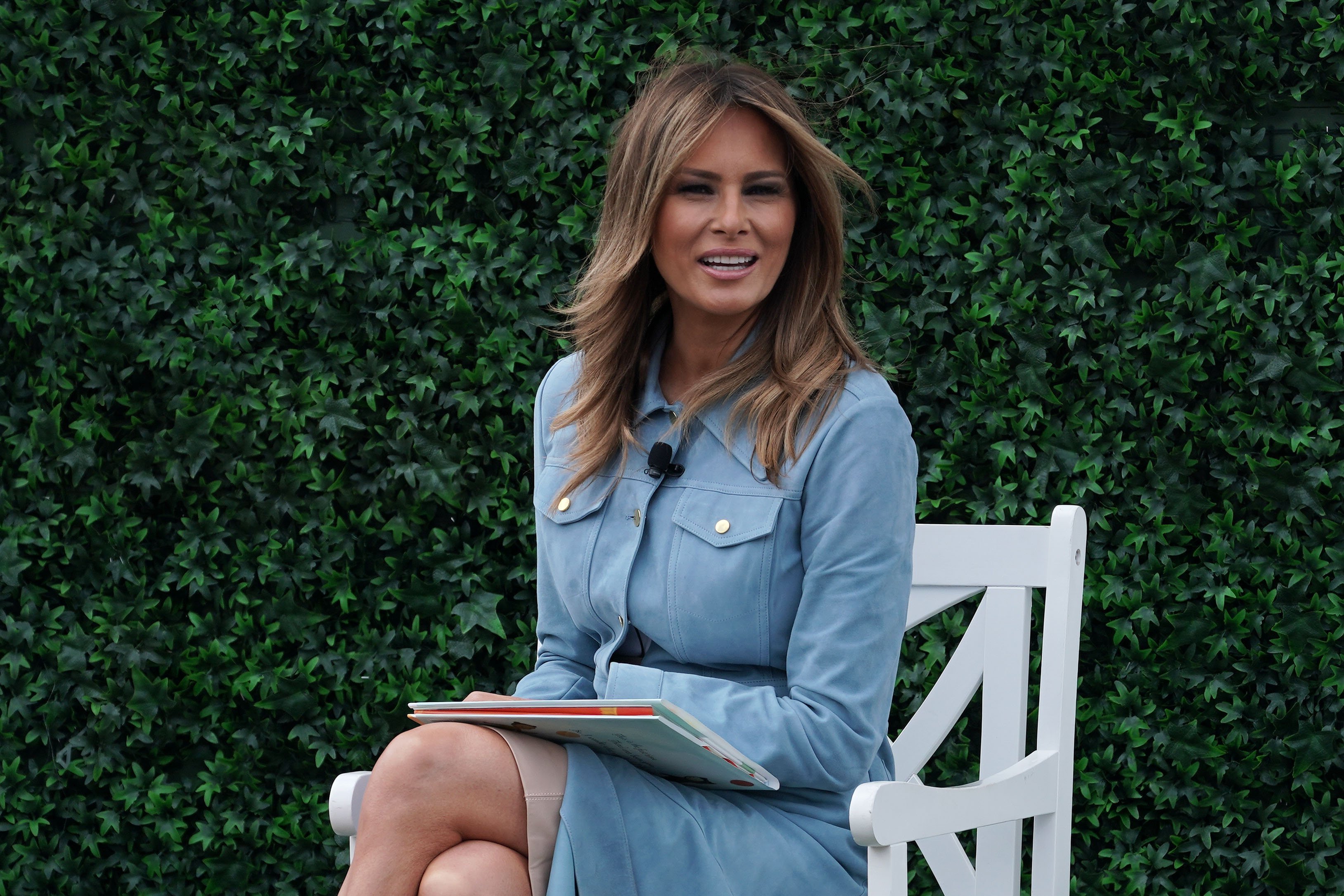 Melania Trump hosts the 2019 White House Easter Egg Roll | Photo: Getty Images
The women were seen inside the White House cheering on as both Donald and Melania gave speeches. The president was donned in a black suit with a white undershirt and striped blue tie.
During his speech, he spoke about his own mother, Mary Trump, who passed away in August 2000. "I had a great mother Mary. I loved my mother. I miss my mother," he said.
At one point during the First Couple's onstage appearance together, Donald ended up giving his wife a fairly awkward kiss, with both of them missing the other's lips.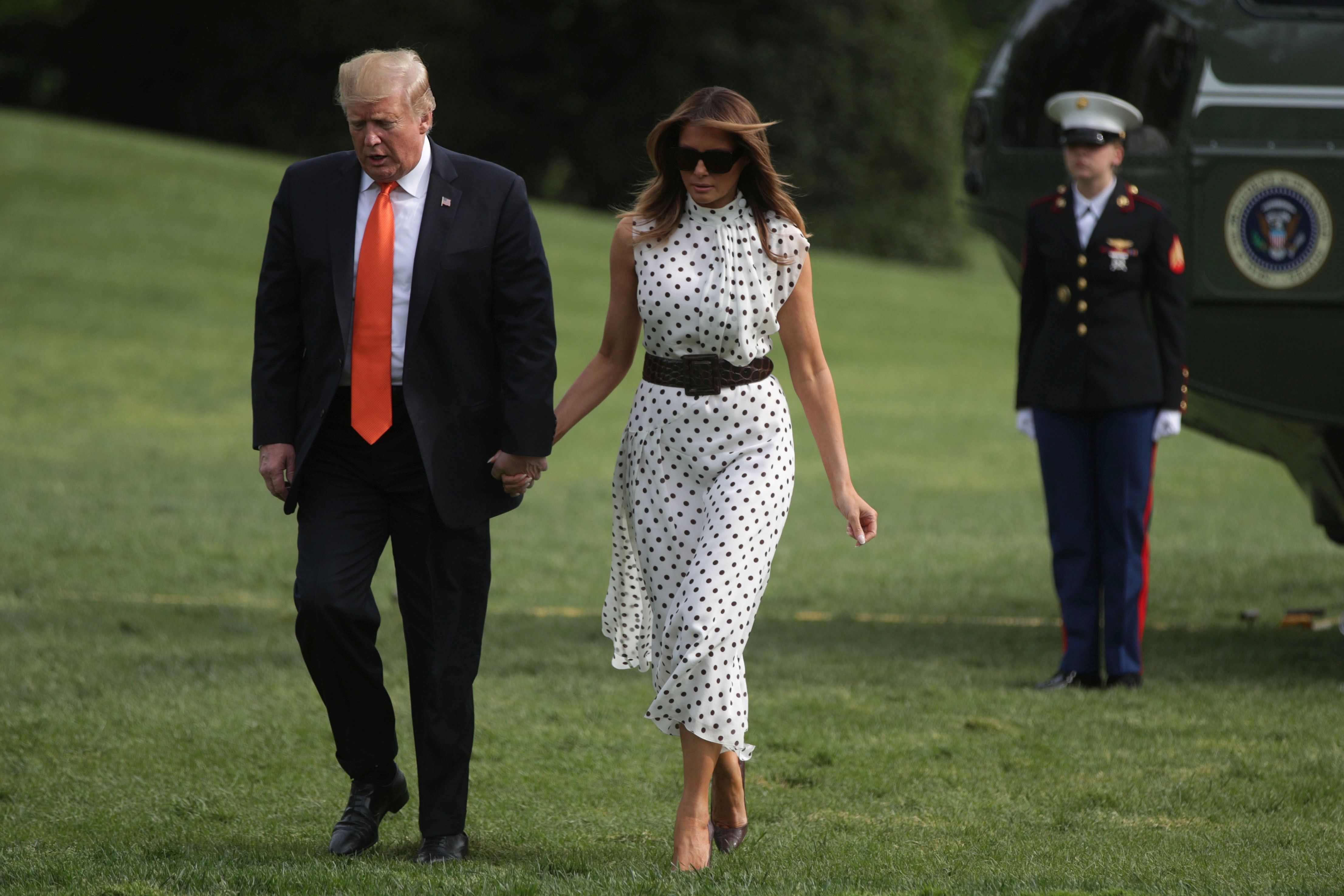 Melania Trump walks alongside her husband President Donald Trump | Photo: Getty Images
According to the Daily Mail, highlights of Melania' speech include:
"Motherhood is a blessing in its rawest form. Because of the sacrifices made by your sons, husbands, daughters, and wives, we and our children enjoy the security and freedom to raise our children in the greatest country in the world."
She spoke about her own experience as a mom to 13-year-old Barron Trump:
"As a mother myself, I can relate to all the mothers. The love between a mother and child strengthens us, helps us grown and provides a deeper meaning to all our lives."
For his part, Donald wished the women a Happy Mother's Day in advance. He called the women the "backbone of America" and concluded by thanking his wife for organizing the event.
Back in April, Melania went down a similar route in fashion when she celebrated Easter with her husband. She wore another midi dress, this time with full floral patterns all over it.
The Saks design reportedly goes for $2,500 and was again the perfect fit for the first lady. She used a purple belt around the waist and accessorized with some sunglasses.
Melania and Donald attended service at the Church of Bethesda-by-the-Sea, the same institution in which she and Donald got married in 2005. The two were joined by Tiffany Trump and her boyfriend Michael Boulous.
After the service, the family had brunch together at Mar-a-Lago, said Deputy White House Press Secretary Steven Groves. The president wished the public a Happy Easter and a great day at the time.
Please fill in your e-mail so we can share with you our top stories!